Are you trying to create surveys in order to know the preferences of the people, trying to research, study or carrying out any required tasks? Then you can use an online survey creating tools that are not only quick and easy to use but also costs less as you don't have to do all the paperwork. One of those survey creating tool is Poll Animal. It is easy to use and has great options for carrying out surveys. So here we are going to discuss Poll Animal and how it can be useful for anyone who is looking to create online surveys.
Survey Creating Tool: Poll Animal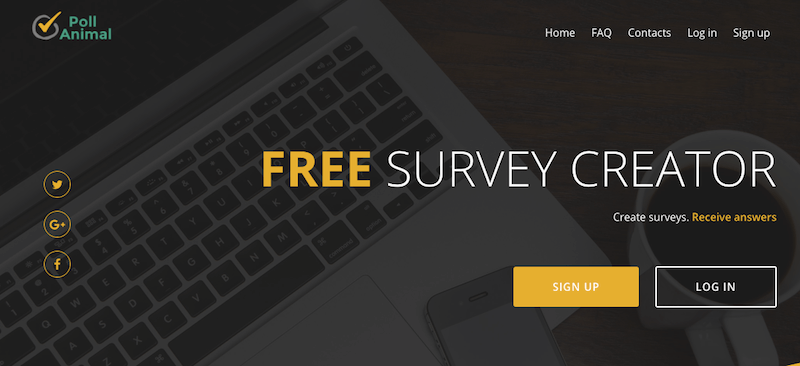 Well, Poll Animal can be effective for creating surveys with the features it has to provide. And to be honest it really stands out in the market because of that. Here you can create surveys and get responses to the questions you ask easily. It will let you share the surveys with people you know or anyone you would like to answer them. But if you want the survey to be answered quicker than usual then you can use credits. Then Poll Animal will show and share your surveys with other users and respondents who will answer them.
By using credits to promote the surveys other users will respond to yours in order to gain credit for themselves. This way they are able to earn credit and promote their own surveys and at the same time, you get answers to yours. Poll Animal really seems easy to use. The best thing is you can join Poll Animal and start creating your own surveys for free. You just have to spend in case you want some credits, which also can be earned by responding to other surveys. This tool is great for people who want to create surveys for a team, company, business, universities and anyone who is looking for these kinds of services.
How To Create Surveys With Poll Animal?
Creating a survey with pollanimal.com is user-friendly, it will let you ask the questions in the method you like. Just give a title for Survey and describe it to the users if you wish to and even add images to it. You can choose whether you want the respondents to see the results once they are done answering them.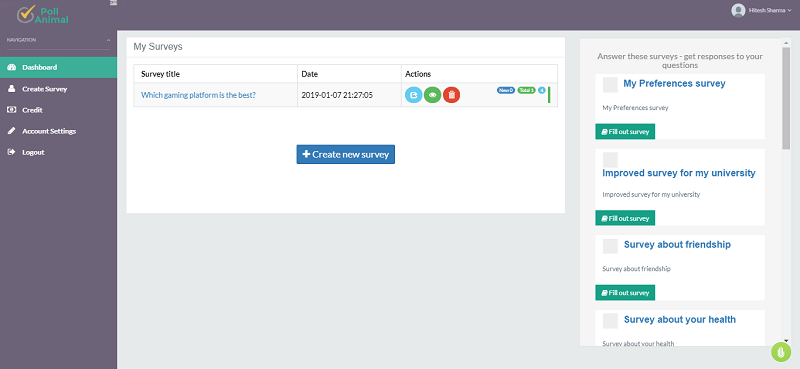 After that, you can add the questions that you want to ask and there are no limits on how many questions you can add to a survey. The questions can be selected from the given 6 patterns to be shown from. And you can also mark the questions that are compulsory to answer by the respondent. It's that simple.
The Good
Convenient to use and create surveys
No limit of questions in a survey
Share it online with groups and friends via URL
The Bad
Without promoting the responses are quite slow
This is really a great survey creating a tool and the best thing its free. Start creating your own surveys and share them using Poll Animal.