Portable Document Format, commonly known as PDF, is a file format created by Adobe, providing an easy and reliable way to present documents exactly as they were intended and formatted, regardless of the software, device, operating system, etc.
The main use of the PDF file format is for distributing read-only documents without changing the document formatting. These documents can contain links, buttons, form fields, audio, video, etc., and they can be electronically signed.
The PDF file format is maintained by the International Organization for Standardization (ISO), which ensures users that all electronic document exchange standards are met. PDF files can be password-protected to prevent copying or editing the contents of the given file.
If you're keen on using PDFs in your day to day, but wish to edit them every now and then, keep reading and learn about the best PDF editors on the market.
Adobe Acrobat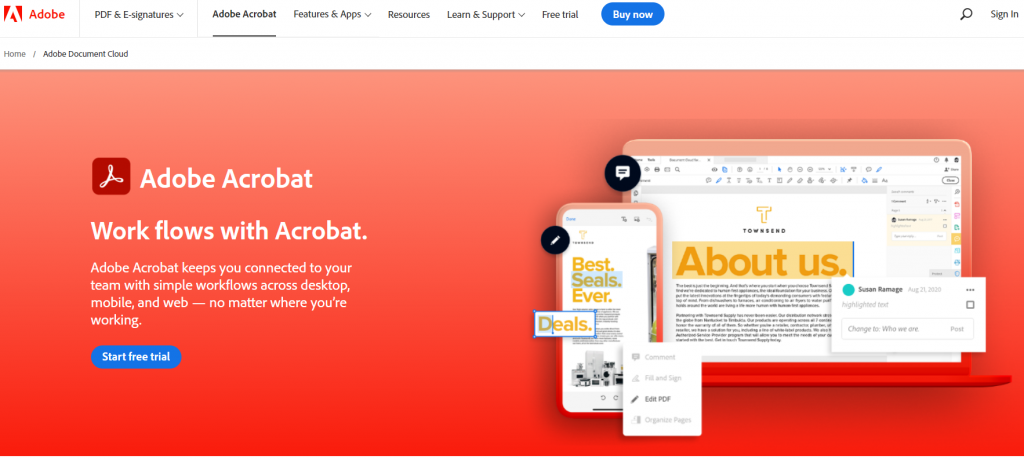 Adobe Acrobat is a PDF editor offered by Adobe, the creator of this format, so it is safe to say that it is one of the most popular options. It has a sleek and modern interface, and it is an excellent choice if you want to have a paperless environment.
Acrobat also offers cloud-based storage for accessing your documents from any device. Features are abundant, and they include scanning and OCR of documents, editing scanned documents, editing images and text in documents you have not scanned, etc. This tool is on the pricier side but justifies that by offering a large number of features. Prices start at $180/year.
Soda PDF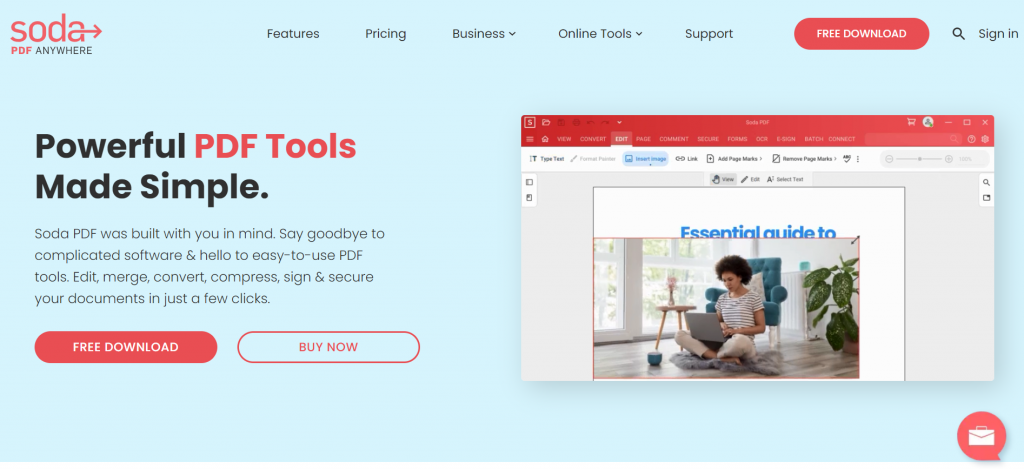 Considered one of the leading options, Soda PDF is available on both mobile and desktop devices, with a 30-day money-back guarantee. With this tool, you can view, create, merge, and split PDF documents with both free and paid plans. Editing text, compressing, editing pages, converting documents are a part of the paid plan.
Aside from these features, pro plans include OCR, E-Sign, online tool, annotating, password encryption, fillable PDF forms, etc. Soda PDF 360 PRO version costs $100/year, and this is considered the best offer from the company.
Nitro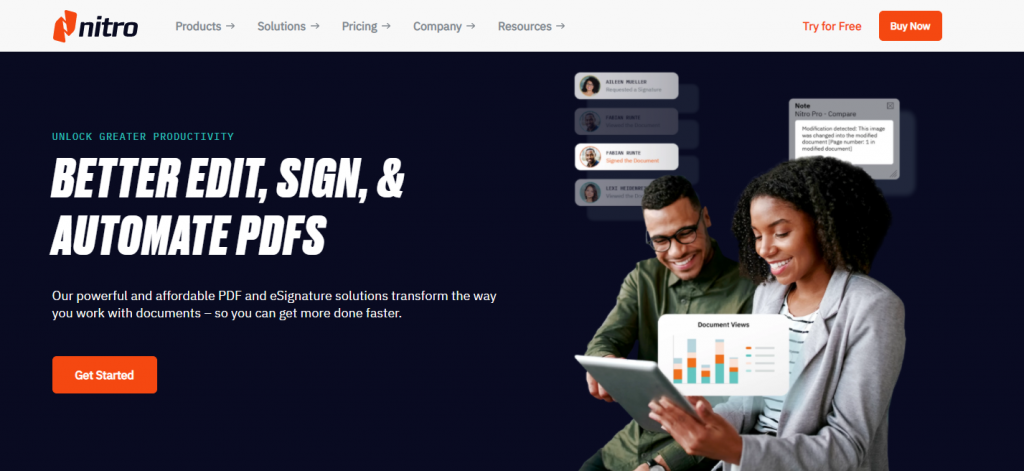 Nitro Pro 12 is the newest PDF editing software offering from Nitro, with full integration with the Nitro Cloud, which enables easy collaboration on documents. With this option, common editing features are made possible straight from the browser.
With the common features such as PDF creator, converter, editor, forms, and merging, Nitro emphasizes security and works on constantly improving their eSignature solutions, along with the highest industry certifications on their software.
Nitro Sign helps your signatures, documents, and data stay protected. Also, document activity is tracked and available through downloadable audit logs. For Windows devices, the one-time license costs $179.99 per user, and for Mac devices, $129.95 per user.
Sejda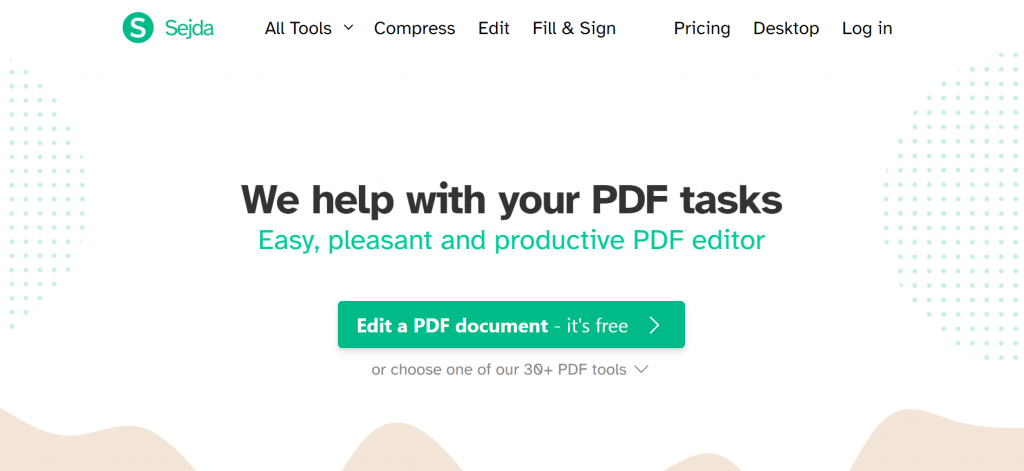 Sejda comes both as a web and desktop app designed for fast PDF editing. If we listed all of the features offered by this tool, the whole article would be dedicated just to it. Most importantly, it is straightforward, with fast signatures and basic text editing.
You can change font formatting, add images, fill out forms, add or edit hyperlinks, annotate, sign PDFs, etc. There is a free version for both web and desktop apps, but with limited availability.
For example, you can perform only 3 tasks per day, or upload limited-size files, etc. A desktop week pass costs $7.95, and the annual subscription goes for $63. The web app is offered with the weekly pass for $5, monthly for $7.50, and annual for $63.
Final Thoughts
With these PDF editors, document editing and customization is made easy. Depending on your needs, all of these options can be viable. For example, if you want to go paperless, a good feature would be a scan and OCR (Optical Character Recognition) functionality.
If your company is creating a lot of official documents (contracts, invoices, etc.), you would want an editor with which you can insert stamps, signatures, watermarks, etc. Of course, another important thing to consider is the pricing of the software.
Look through the provided features and decide if it is worth your money. The good thing is most of the editors on the market have a free trial period for you to try it out and see if it fits your needs.