Google Chrome extensions let you customize your web browsing experience and create a more comfortable browsing environment. Google offers both paid and free extensions that can increase the overall functionality and enjoyment, so here's a list of the best ads-on you can get.
Google Chrome, a product of Google (Alphabet) with earnings is forecast to grow faster (11.17% per year) than the US Internet Content & Information industry (9.65%), has extensions to let you customize your web browsing experience and create a more comfortable browsing environment. Google offers both paid and free extensions that can increase the overall functionality and enjoyment, so here's a list of the best ads-on you can get.
1. AdBlock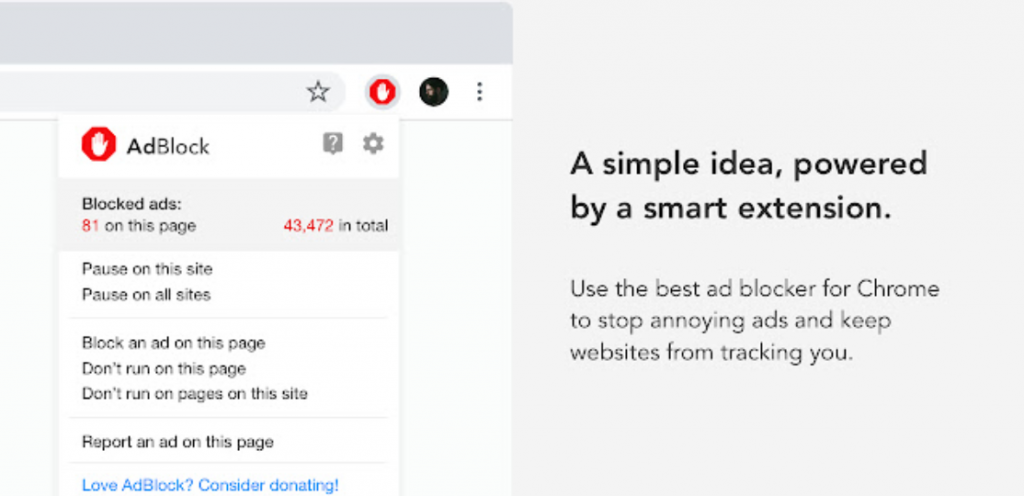 AdBlock removes advertisements on a webpage, and it's highly configurable. You can selectively block certain advertisements on a site. This extension is open source, well-optimized and well-supported. However, if you add this extension, you'll completely block all types of advertisements from any website (Facebook and YouTube included).
If you're tired of constantly seeing ads while browsing, download this popular extension and enjoy.
2. Lightshot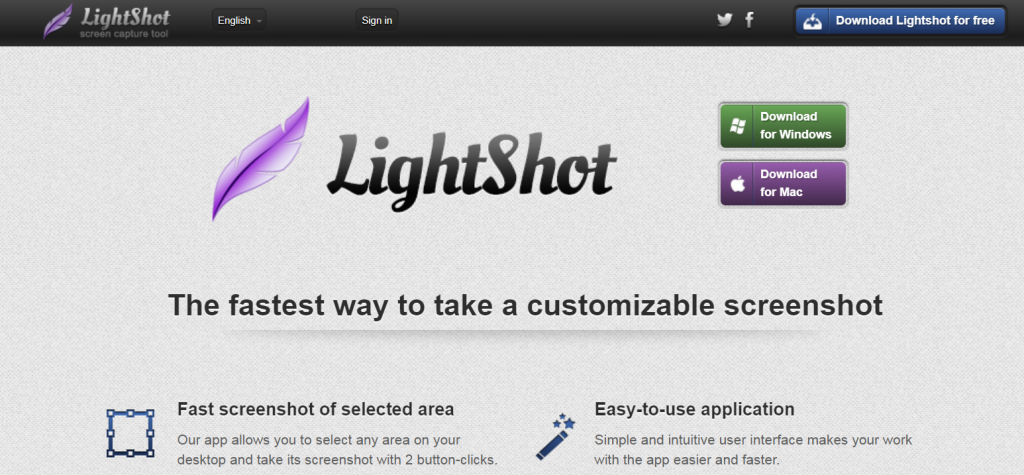 Lightshot is one of the most popular screen-capture tools. It captures only what's in the browser, and if you want to capture anything that appears on the screen, you can download the full installation based on your operating system. It offers lots of features, and it will even instantly send everything you capture to Google to search for similar graphics.
3. Checker Plus for Gmail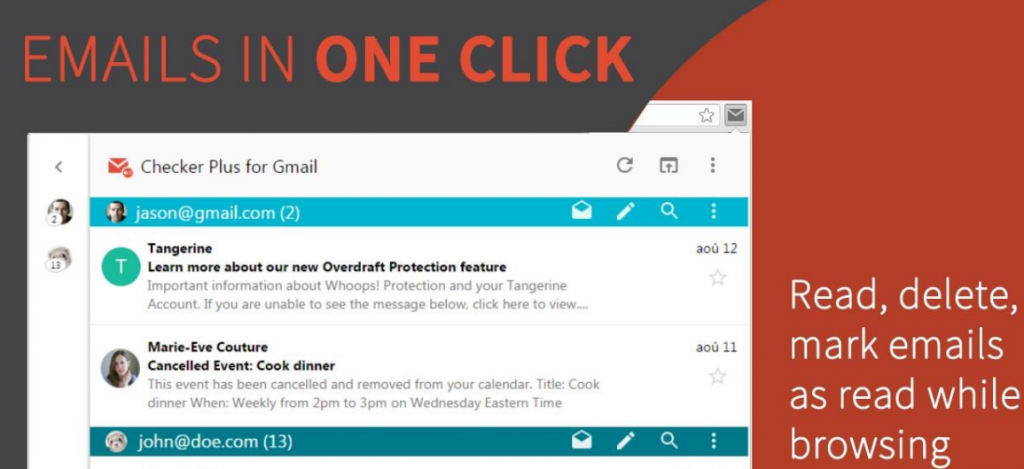 If you're a user of multiple Gmail accounts, then this extension is just the right solution for you! Checker Plus is a tool that enables you to check your new mail via a drop-down menu in Chrome and even use voice input for writing replies. It can also read the content of an email to you and all that without actually opening Gmail.
This extension is initially free to download, but you can always make a donation if you want to get more features. However, this is a must-have for anyone with multiple Gmail accounts.
4. Chrome Remote Desktop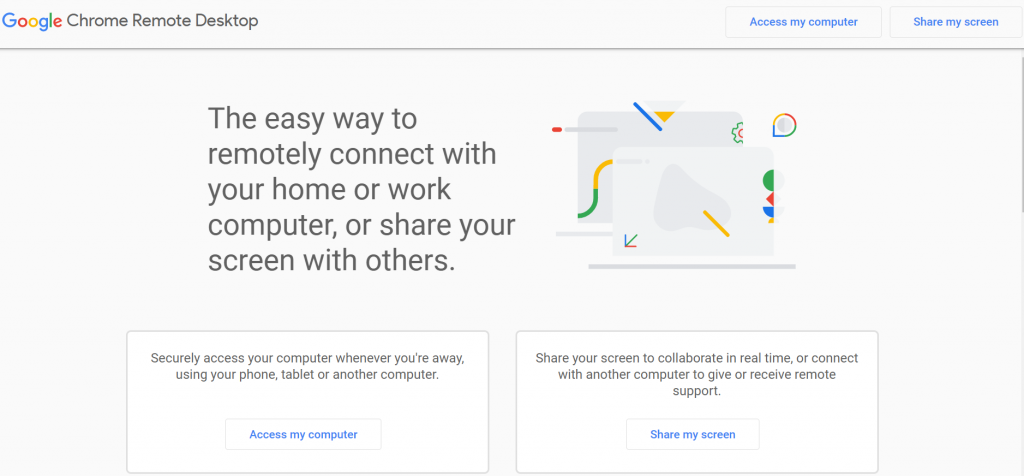 You've probably encountered a situation where you needed to control someone else's computer in order to quickly solve a problem or vice versa. Of course, there are lots of tools and programs to achieve this, but Chrome Remote Desktop is the easiest one to implement and use.
The great thing is that it works perfectly on different platforms including, Mac, Windows, or Linux, while some other tools may ask you to pay for this type of feature. Besides controlling from a PC, you're able to do the same from your mobile device with this extension.
5. Momentum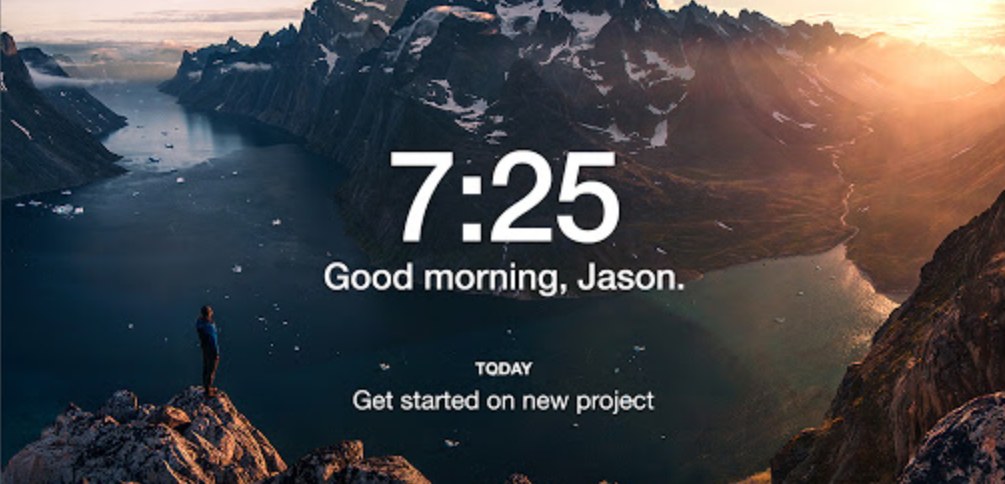 This is one of the most popular productivity extensions available for Chrome. Once you install this extension, each new tab you open in your browser will start with the new Momentum landing page. After you install it, you need to fill out your name and email, and you're ready to start keeping track of your daily activities.
You also get to add your to-do list to make you more focused on the highest priority tasks. In addition to that, this extension offers you to store all of your most visited links in the upper left corner, so you can always quickly access them.
The landing page displays the current time in your time zone, an inspirational quote of the day, as well as the current weather, and a nice background.
6. TooManyTabs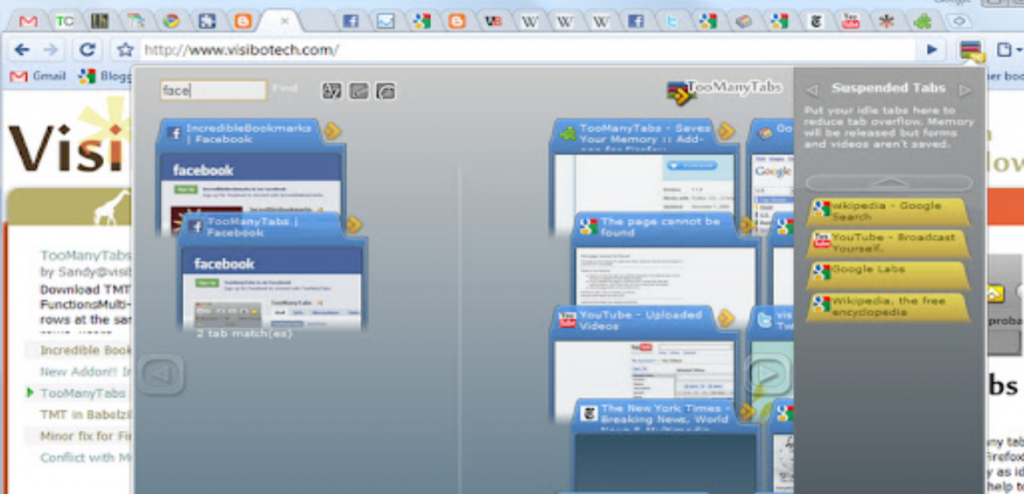 When you're working with many clients and co-workers, you'll have a lot of tabs open at once. This extension will increase your efficiency while working with extending Chrome's tab management user interface. TooManyTabs provides you with an instant tab search option, a bird's eye view of all open tabs, as well as tab sorting, and much more.
With this extension, you'll navigate through your tabs more easily, and it'll make your work easier.
7. WOT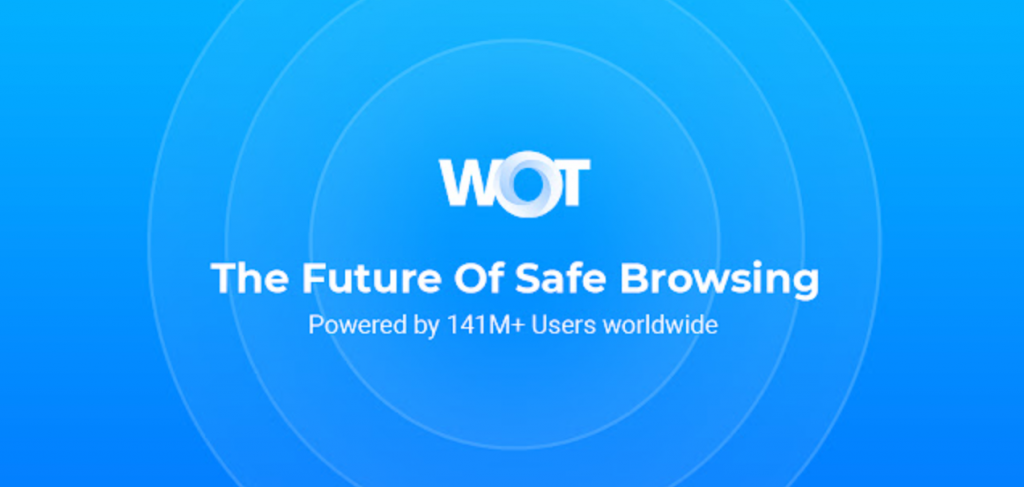 If you're paranoid about security, then this extension is a must-have for you. WOT stands for Web of Trust, and it's one of the most used extensions for web browser security. Besides protecting you while surfing the Internet, it also protects your web-based email accounts.
In addition to that, ratings and reviews show that this is one of the most reliable and popular Chrome extensions.
8. Grammarly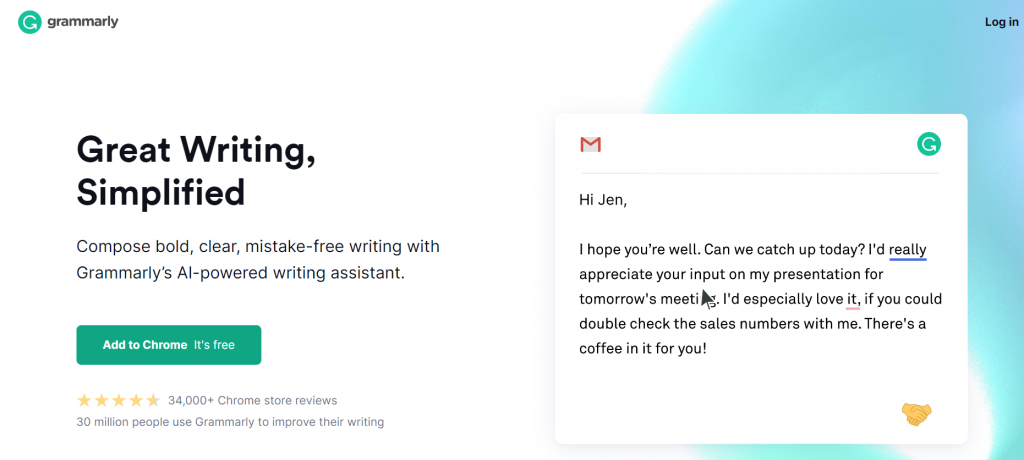 Grammarly is the best extension for grammar and spell checking. It's definitely worth installing for the extra check on every word and symbol you write, whether in the browser or locally on your computer. After the installation of this extension, you get it integrated on every web service you use, including email, social media posts, and similar.
Besides that, you can use it as a web application or install it directly in your Microsoft Office package. It even has a dictionary function or link related to something related to the term.
9. MightyText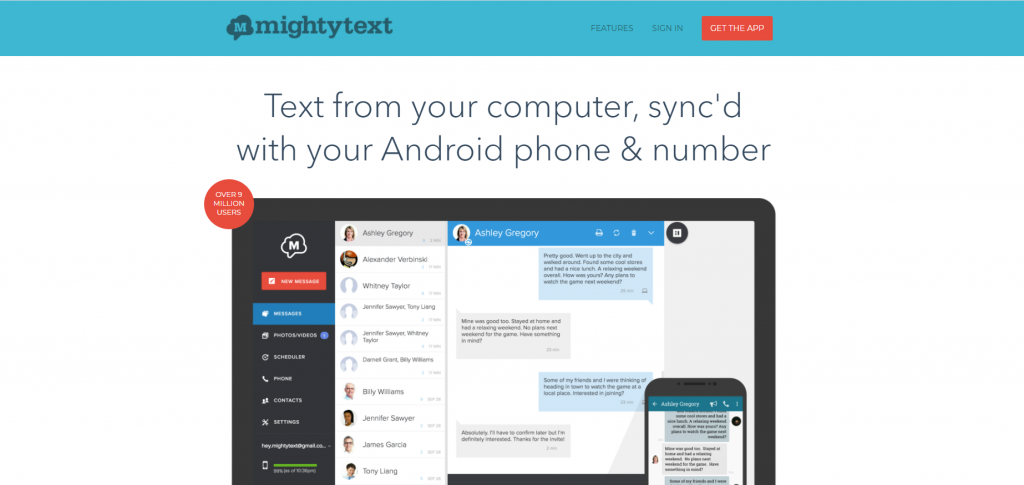 This extension is the best if you want to connect your Android phone contacts and messages to your PC. When you receive a text on your phone, you can easily check it and respond via your PC with the help of MightyText.
All texts are fully synced, even pictures and videos, as long as you have this extension installed on your phone. Also, there's an extension that allows you to get MightyText messages on Facebook or Gmail too.
10. Teleparty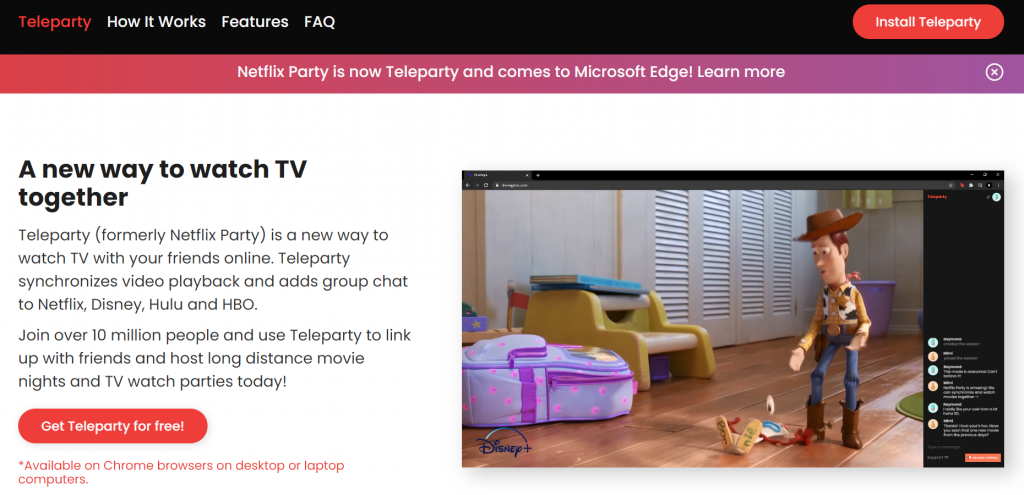 This is the coolest extension for Chrome you have to have. Teleparty allows you to start streaming a movie, show, or simply a video, then create an online chat party with as many remote friends you want (who also have this extension installed on their PC or laptop). Everyone can watch the same thing from different locations, and it also works with Netflix, Hulu, Disney, HBO, and more.
Conclusion
A good thing to know when you're downloading any Chrome extension is that you're doing it from a legit Chrome source because some extensions can be malicious. Also, Chrome extensions cannot be downloaded on Android phones. However, we sure hope this list will help you choose the best extensions that will make your browsing experience easier.