All Facebook users have an opportunity to broadcast their live videos to their followers. If you are a digital entrepreneur, live streaming on Facebook ensures regularly giving your followers engaging content, as well as help you gain more followers and expand your audience. You provide better content- you get more people.
This is a great way to enable your followers to keep track of your work. They can react to your work, as well as share and comment on your stream. So, it becomes easier to actually communicate with your followers and know what their opinion on certain ideas and topics is.
In order to create a quality video with excellent content, you need to take some time and put effort into making it. It may be difficult sometimes to do your live stream the way you would like to, and you can sometimes think that you didn't do everything you wanted. Having pre-recorded videos and then stream them live to different platforms whenever you scheduled them really saves you a bunch of your time.
That is why some great and useful tools are available to help you when you want to live to stream your pre-recorded video content. It might even be a bit easier than you think it is. So, let's check the list.
1. OneStream.live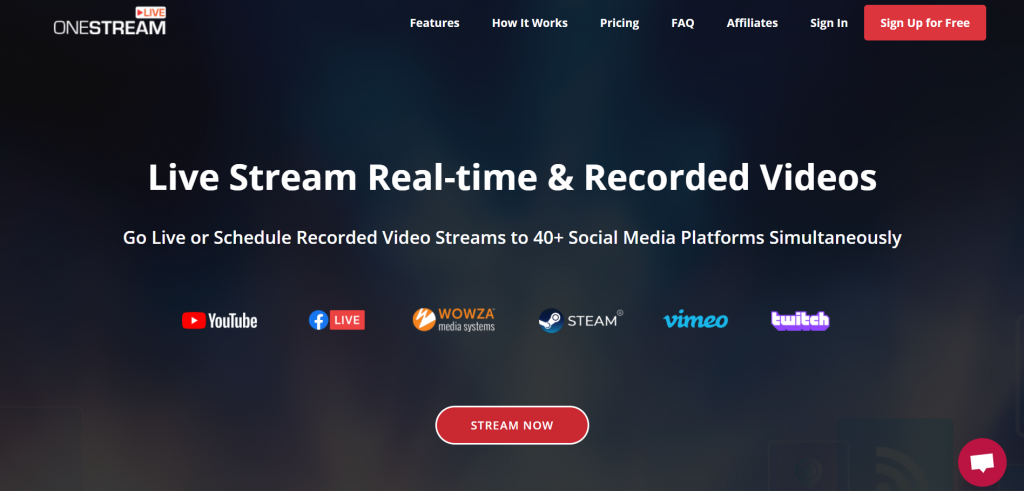 OneStream.live lets you stream pre-recorded videos on over forty social media platforms, including Facebook Live. This is a tool that also allows you to live stream on various social media platforms such as Periscope, Twitch, YouTube Live, and many more. There's even an option to schedule the same stream several times in order to get more people to watch it.
You can also personalize your live streams by adding a logo or a watermark, for example. Going live really does become much easier using this tool since it has much to offer. It is really budget-friendly, and you can get a free trial to figure out if that is the right tool for you.
2. LiveReacting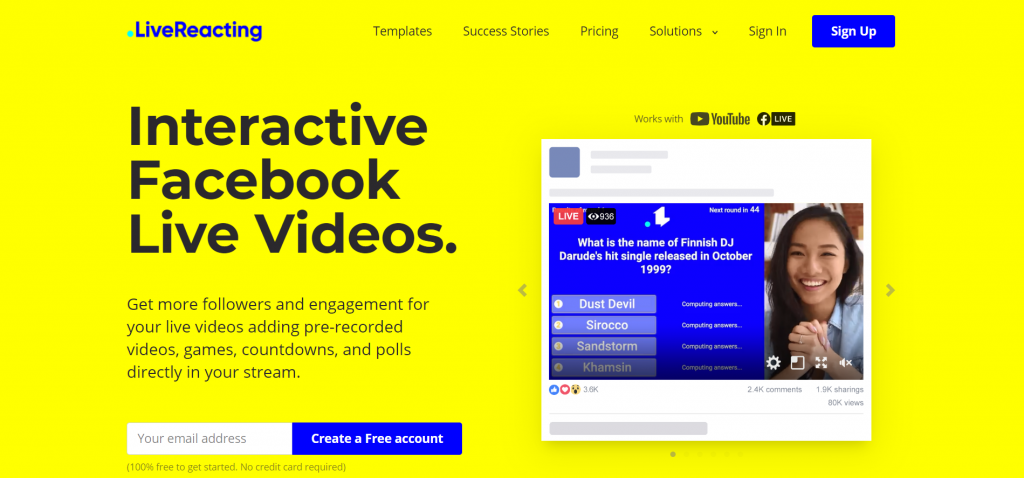 LiveReacting is a tool that allows you to upload pre-recorded videos to a Facebook live stream. You can also schedule all your streams. Except for that, you also get a handful of pretty useful features. For example, when you're adding a video you want to stream, you can also add lower thirds, logo, and scrolling text to it.
Some top features of LiveReacting certainly include interactive games, real-time poll, real-time countdown, pre-recorded video streaming, and real-time countdown.
In order to increase the number of viewers, you can raise hype about your live stream by adding some of those features, and with a little bit of effort, you can easily increase the number of your followers. It's worth trying for sure.
3. Restream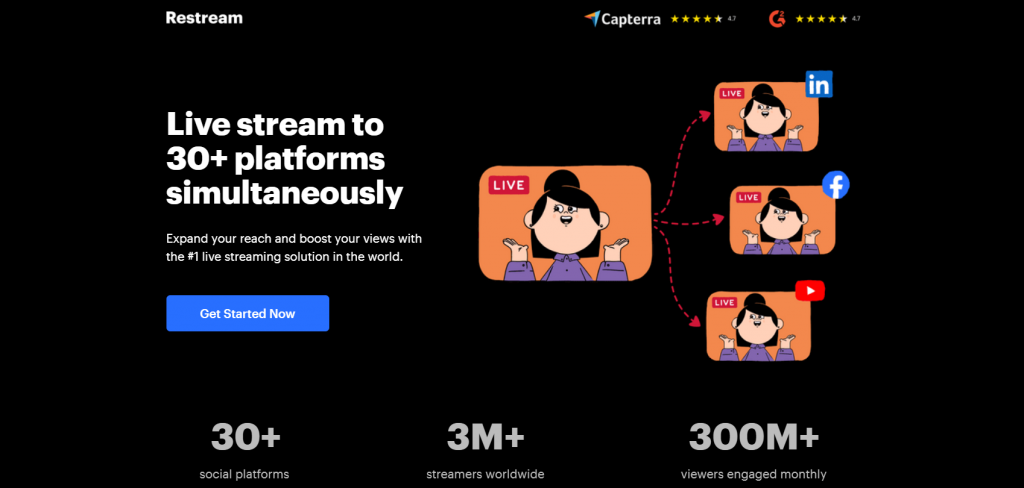 This is a tool that allows you to stream one video to several platforms simultaneously. Restream does not require any third-party applications, and it works directly from the browser. It is certainly one of the most popular tools among content creators, influencers, gamers, and entrepreneurs. Not to mention that Restream provides you insight into the activity of your viewers as well.
The analytics feature shows the most used emojis and words in chatrooms. It allows you to create a customizable chat box to read messages across different platforms and answer as many as possible. All that work can be done from one unified dashboard.
It is really reliable and quite easy to use.
4. Ecamm Live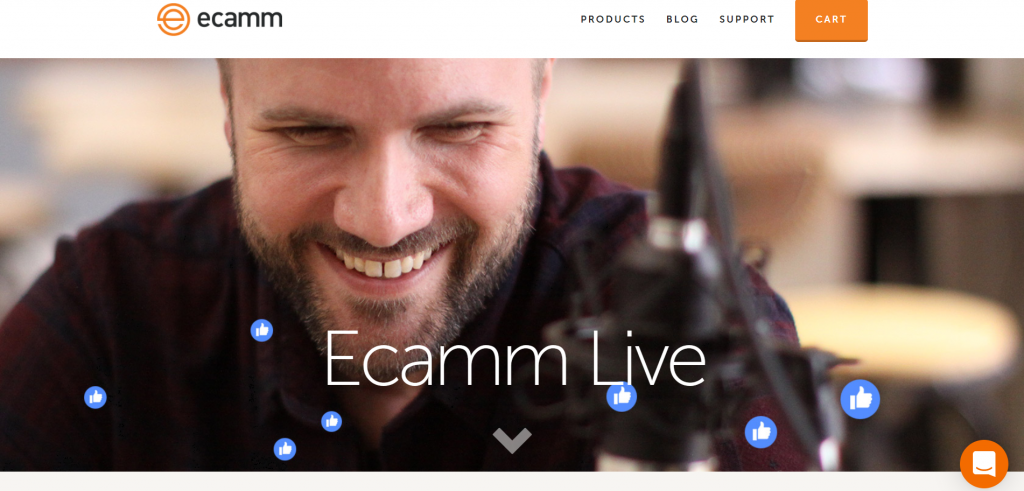 Ecamm Live is the perfect tool to use if you are looking for something that will allow you to live stream from your desktop. It is a desktop-based software that provides you with live streaming of existing videos from your desktop to Facebook (or a few other platforms). For Mac users, this might be a great option.
Its green-screen features are really awesome and pretty unique. You get the chance to stream in different aspect ratios. In whichever way you prefer. Ecamm Live is probably one of the best solutions for influencers, solopreneurs, or simply for individuals who need a tool to help them live stream from the desktop.
Also, it provides you with some rather impressive customer service.
5. OBS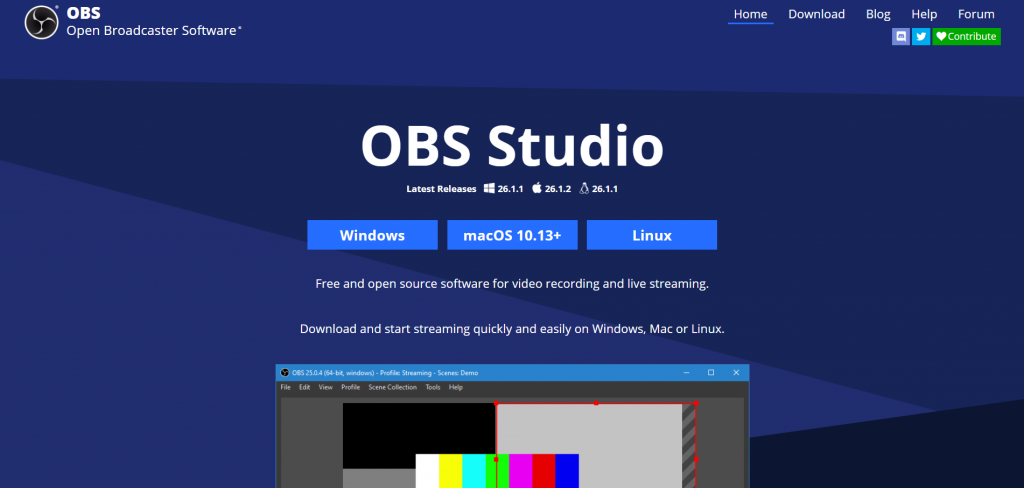 OBS is a little bit more complicated to use than the rest of the tools listed above, but the best thing about it is definitely the fact that it is completely free. It allows you both to record and stream.
You can create multiple scenes that include as many layers as you wish. It's easy to crop, resize or adjust the layers.
Being open-source and free software, it lets you live stream pre-recorded videos to Facebook, and you don't have to spend a penny on it. The whole configuration process is more complex, but you can always find various tutorials that will help you with the learning curve.
It is a great free tool with some really amazing and advanced features. Once you learn how to use it properly, that is.
Conclusion
All the tools listed above allow you to boost your popularity and gain more followers, improving your work in general. Since live streaming can take way too much time, the best solution to the problem is to have a pre-recorded video; you can just schedule to live stream whenever you want.
It is well known that nowadays, social media platforms really are a thing when promoting yourself and your work. So, you should always try and use them to their fullest potential.
When giving your followers content that is engaging and interesting, the number of people who want to keep up with your work and ideas can only increase as time passes by.
A great thing you might want to do in order to make as many people see your live stream video as possible is to create an event and figure out at what time you should stream. Good luck!