Having a good grasp of marketing became one of the most important parts of running a business. But sometimes, especially when you are starting out, generating a steady stream of clientele seems like a herculean task. In order to make your life just a bit easier, we offer a solution, lead management software.
No matter if you are a complete beginner or are just looking to switch platforms make sure to stick around, as we will list off the 5 best lead management software. But before that, a quick reminder introduction to lead management.
Lead management, what is it, and why do I need it?
Now to properly explain lead management, we first need to know what leads are. To put it simply, they are potential customers. Therefore when we talk about lead management, we are referring to the process of generating and handling potential customers until the point when they decide to make a purchase.
In order to make this process that much bearable, we use lead management software. Now that the basics are out of the way let's take a look at the best software available out there.
1. Agiled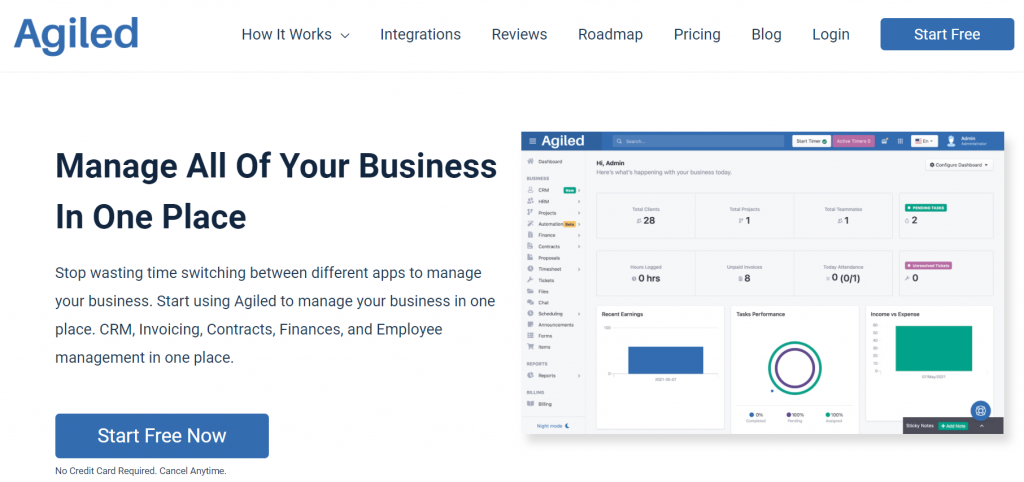 Starting off, we have Agiled, a great up-and-coming CRM. Developed by a team of professionals with years of experience in this field, Agiled tries to fix all of the shortcomings that other CRM software face. With its clean and easy-to-navigate user interface, Agiled increases your productivity by creating an all-in-one business management system.
This means that you won't have to waste time by going back and forth between 20 different programs. Offering a plethora of features like a ticket and client management system, a lightning-fast proposal builder, client form creator, subscription-manager, and much more. But the one feature that we are looking for is the lead manager, and Agiled does not disappoint.
You can quickly import and export all the leads that you have collected. This is made even easier because of integration with software like Dropbox, Hubspot, and Zapier. Once you have your leads all in one place, you can update and edit them with little to no effort.
And following up on those leads and sealing the deal has never been easier as you can create reminders, add relevant files and send proposals with just a few clicks. If all of this appeals to you, I suggest checking out the crazy 90% off deal on AppSumo.
2. Monday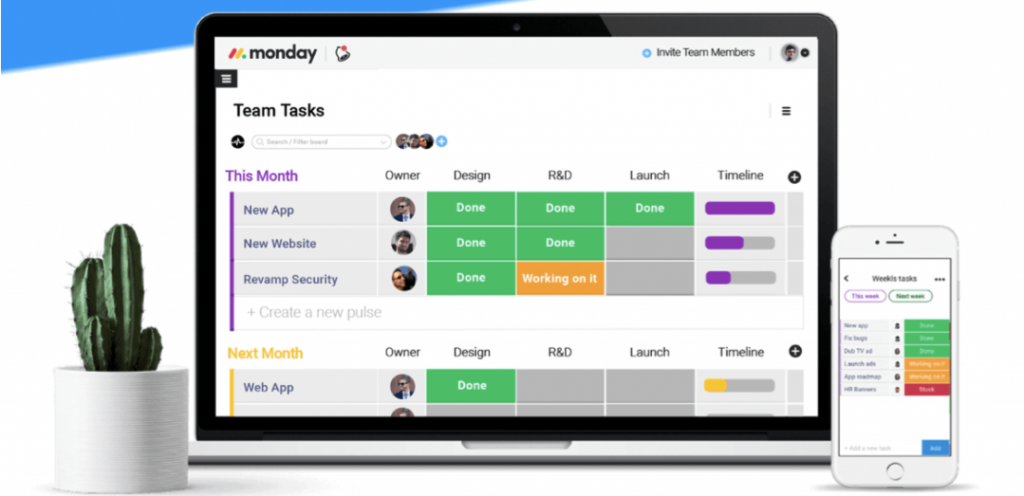 A personal favorite of mine because of two reasons. The first one being its robustness, and the second one is its low-low price of free. Monday would be my go-to recommendation for any entrepreneur looking for a CRM, as it can be easily configured to fit any industry's need.
With its colorful and striking design, navigating through it is a breeze. But this robustness and customizability are also its biggest weakness. While Monday offers prebuilt templates, they lack the functionality of Agiled. And when it comes to price, while you can use it for free, most of the features are locked behind a paywall.
Of course, you can always upgrade to a premium plan, but I would honestly recommend another platform if you plan on spending money. Still, I would recommend it over any other CRM if you are dead set on not spending any money.
3. Mailchimp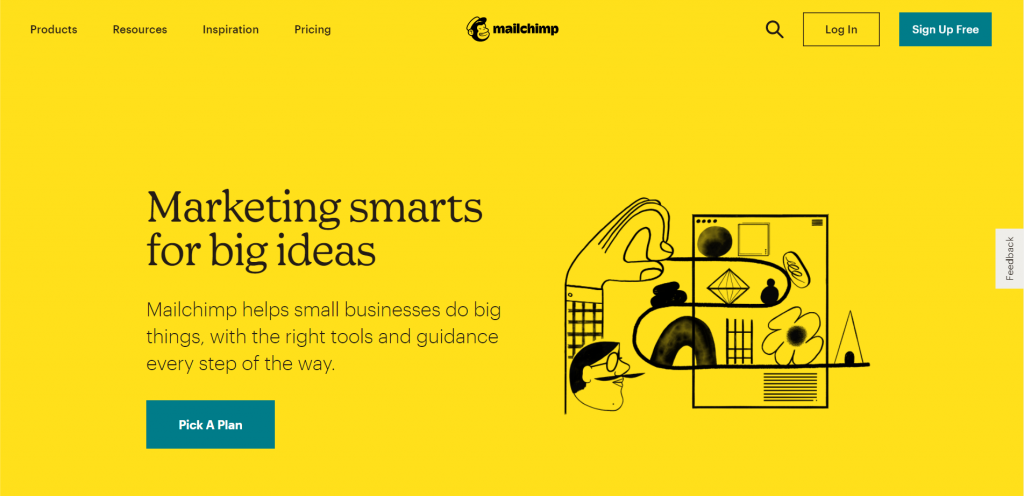 Did you know that the most popular e-mail marketing service has a great CRM? If not, let me enlighten/introduce you to Mailchimp, a smart e-mail automation platform. Now, while Mailchimp did start out as a simple service that let you automate your process of sending e-mails, it has quickly grown into an online marketing powerhouse.
From a website and store builder to a subject line helper, it seems like Mailchimp has everything you need to create and run an online business. But the thing that you are sure most interested in is its audience management tools.
Other than a great-looking and easy-to-understand CRM, Mailchimp also offers features like marketing campaign segmentation and demographic targeting, which will allow you to create a better marketing strategy. Plus, all of this can be made easier with quality of life features like a signup form creator, web analytics, and smart recommendations – all in all, a great CRM that has additional e-mail marketing potential.
4. HelloBonsai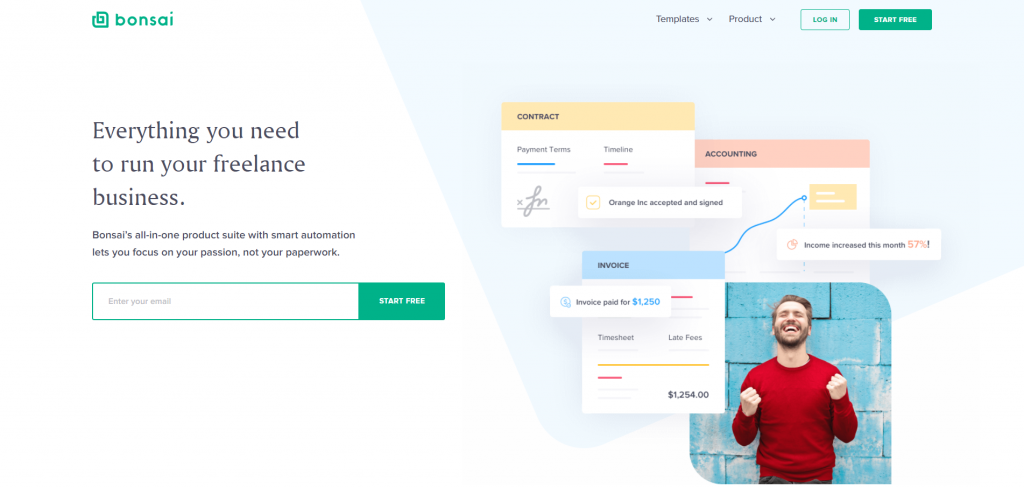 HelloBonsai or Bonsai for short is a product pipeline manager designed for freelancers. Out of all the mentioned tools so far, this one has the cleanest-looking UI. Because of this, managing contacts is a piece of cake. But this does come at a price, as adding client information is a bit limiting. Bonsai doesn't have any standout features when it comes to lead management.
It has just enough to get you by. The real reason why you would want to get Bonsai is that it is one of if not the best product pipeline managers. The fact that it contains a CRM is an added benefit. From sending proposals to tracking tax, Bonsai fully encompasses your whole production process.
Designed to follow and help you every step of the way, doing the work of multiple business departments for you. Perfect for freelancers, but big businesses, not so much. Creating contracts, proposals, and invoices, managing clients, tracking time and tasks are just a few of the features that Bonsai offers. Still, it is a bit pricy, as you will have to pay $29 a month to get the full package.
5. HubSpot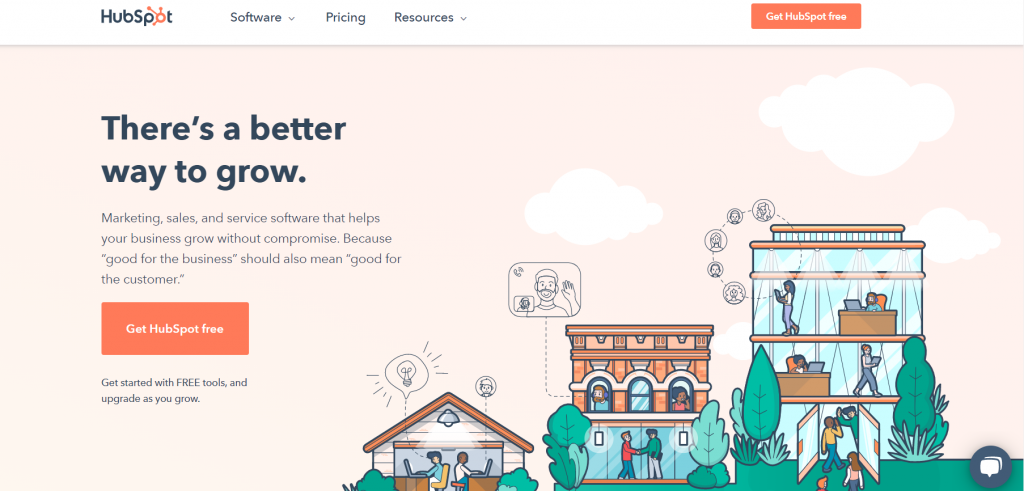 The last tool on our list will be catered to all of you that need a tool suited for a big business. While all of our previously mentioned tools thrive in their respective niches, none of them is suited for big business operations like HubSpot is.
This CRM has it all. Marketing, sales, CMS, and customer service have all their own hub, and lead management is just a small cog in this well-oiled machine. Providing you with all of the features necessary for keeping up to date with leads, HubSpot won't disappoint in that regard. And since every task and feature is nicely separated, keeping tabs on your workers has never been easier.
Having said all of that, Hubspot is quite expensive. With its most affordable plan running you a whopping $50 a month. This can be a big investment for small companies. Still, it will surely be a worthwhile investment if you have the capital.
Final Thoughts
While a plethora of options available, we hope that this article helped you choose the right tool for the job. And if you are still having second thoughts about what tool to choose, we suggest that you give Agiled a chance as it is an extremely flexible platform that both new users and pros can utilize to its full potential.