Newsletter services are an excellent way to communicate with your clients and business partners at a low cost. Given that almost everyone and their mother now has an email address, why not use it when developing your own marketing strategy? You've probably heard of some of these newsletter services and are wondering which one to choose. You're in luck.
We're here to tell you about a few of them, as well as their key benefits and features, so you can make your own decision. Continue reading to discover which of these is the best fit for you and your business.
Mailchimp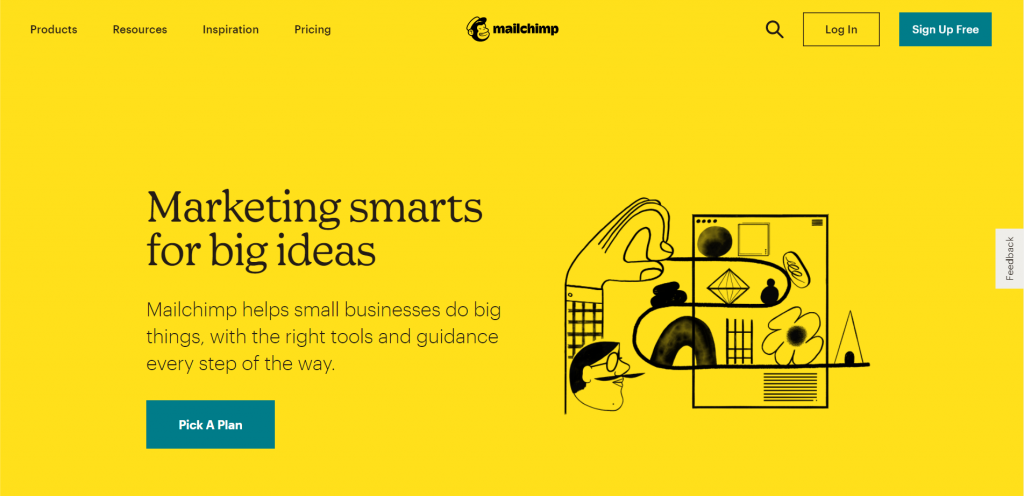 This all-in-one marketing platform is a web-based application that allows you to communicate with your clients hassle-free. Mailchimp allows you to create and customize your email campaigns with just a few clicks here and there for only $17 per month on their standard subscription plan.
From custom-coded email templates to behavioral targeting, this all-encompassing web app is here to help you get started on your online marketing journey.
Although there are plenty of great email marketing services out there, Mailchimp is probably one of the more popular options to choose from. When compared to some of the other items on this list, it's quite limited in what it can do, but given how simple its drag-and-drop email builder is, it's definitely worth checking out if you're on a tight budget.
Moosend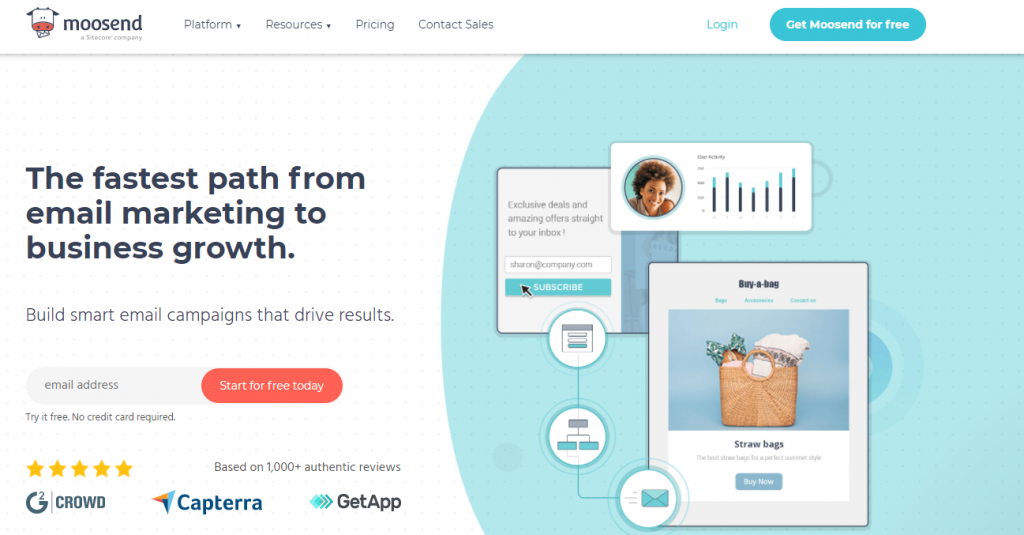 This cloud-based newsletter platform is perfect for those in need of marketing automation on a budget. Previously, this feature was reserved for higher-paying bidders, but Moosend now offers access to these services for only $10 per month. With a plethora of automation templates, this platform essentially does all of the tedious work that you would otherwise avoid.
In addition to templates, Moosend provides detailed email analytics that you can use to track your efficiency rates. You can see how many people opened their emails and how engaged they were with your content. It also includes a drag-and-drop newsletter editor, which is what makes this platform so user-friendly.
HubSpot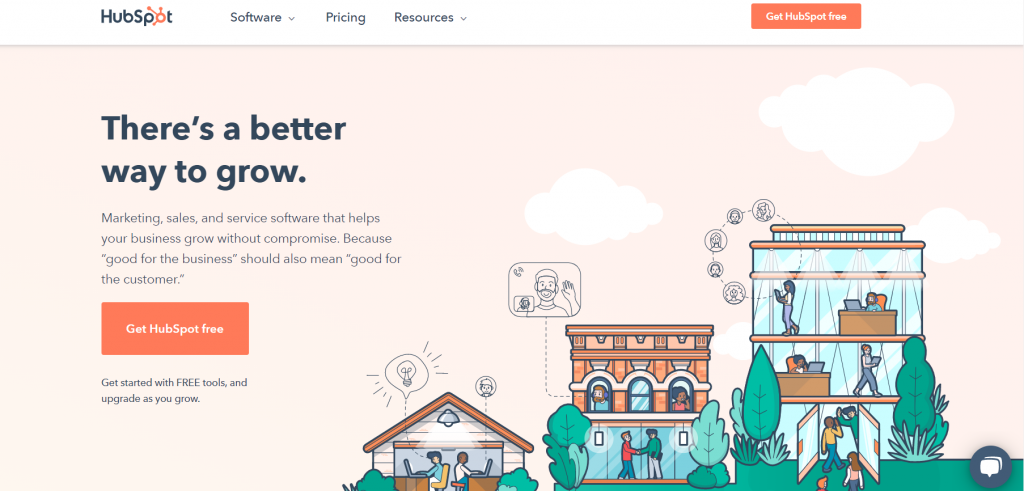 If you've been browsing through numerous reviews of online marketing tools, you've probably come across HubSpot at least once. This all-encompassing marketing tool offers a competitive free-forever plan, thus being one of the best CRM tools for small businesses out there.
When looking for an easy-to-use marketing platform, HubSpot will be one of your safest bets. It's very easy to get started with, as it asks you a series of questions when you sign up in order to determine the best way you can use the platform. Its impressive set of CRM features enables users to easily engage with their customers, and we're confident it has something to suit your needs as well!
Omnisend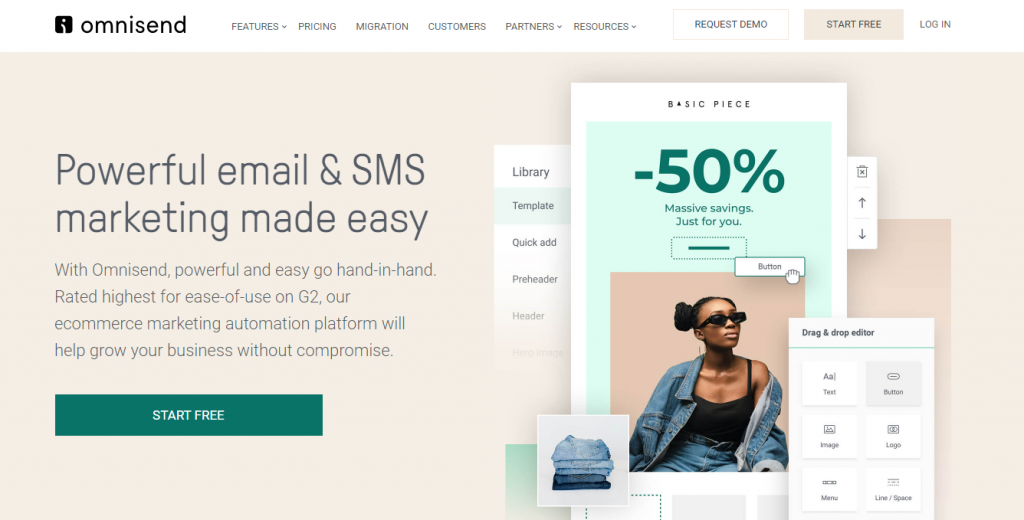 Omnisend has to be one of the most elegantly designed automation tools out there. Everything, right down to the price, is customizable. It offers a competitive free subscription plan which allows you to send up to 15000 emails per month. Despite the limited number of templates available, it is still a very user-friendly product.
Omnisend's Product Picker is one of its standout features. It essentially allows you to choose anything from your website to include in your email, from photos to titles, without having to manually copy and paste. It is a completely centralized platform that provides access to multiple channels from a single location.
Sendinblue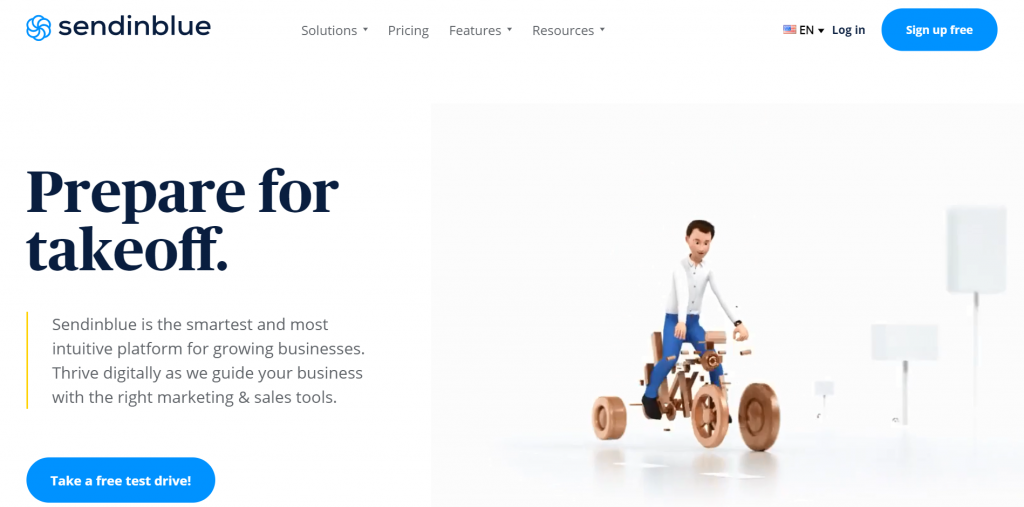 Unlike most automation tools, Sendinblue charges based on the number of email marketing campaigns sent. Their free plan allows you to send up to 9,000 emails per month, but you are limited to 300 per day. SendinBlue should be a serious consideration if you're looking for something affordable and efficient.
Not only does Sendinblue provide a plethora of features such as landing pages and automation, but they have also expanded from email-only communication to SMS communication as well.
We are confident that Sendinblue will benefit your marketing strategy with its drag-and-drop newsletter editor and marketing automation, as it allows you to send both transactional and marketing emails.
Campaign Monitor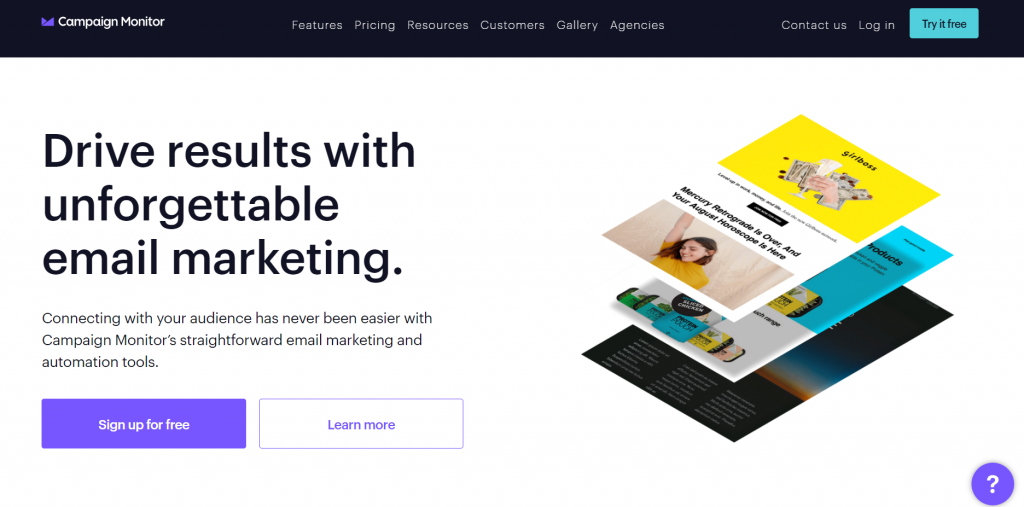 This web application provides nearly 100 different templates from which to choose. Although it is not nearly as extensive as some of the other automation tools, its user-friendly design helps close that gap. Their simple drag-and-drop editor makes it quick and easy to populate your emails with any information you wish to send out.
The main downside to Campaign Monitor is its pricing. Unlike the other tools we've mentioned, it does not have a free plan. You can sign up for free and explore the platform, but if you want to start sending emails, expect to pay $9 per month for 2,500 emails to a limited database of 500 email addresses.
Which One Do You Pick?
If you are looking to expand your business, email marketing is something you should seriously consider if you haven't already. Given the importance of email communication, occupying your customers' inbox space has never been more important than it is today.
Every platform has key features and benefits you can adapt to your vision and ideas, and it is entirely up to you to determine which one is the best. With so many options and tools to choose from, we are confident you will find the best fit for you and your business!