"Podcast" is a combination of words that described an audio file that people can listen to after the broadcast. It was used first by BBC journalist Ben Hammersley that combined the words iPod and broadcast to create the word that would describe one of the most popular forms of discussion and freedom of speech in recent years.
The uprising of podcasts happened after coining the term, and in the last couple of years, there are a lot of podcasts with a cult following like The Daily, NPR News Now, Up First, etc.
Since their popularity is so high, a lot of people are looking into starting their own podcasts, so in this article, we are going to present to you some podcast tutorials and courses where you can learn how to make your podcast successful.
1. Learn To Edit Your Own Podcast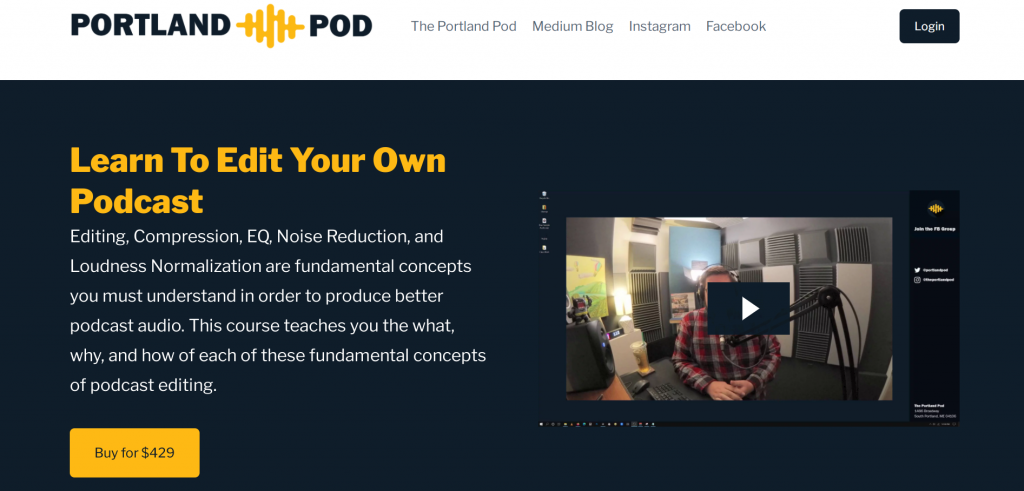 Learn To Edit Your Own Podcast is an online course where you will learn how to edit and create higher quality recordings for your podcasts, so your listeners could enjoy the topics being discussed even more, without an audio recording that is filled with pauses, breaths, and clips.
You will learn all about using compression, equalization, de-essing, gating, and loudness normalization, so your recordings would sound professional and put together without the large differences in volume.
If you have any questions regarding the process, like how to use a certain processing tool in order to get better recordings or just general questions, there is a Facebook group with all attendees in it. There's also a live Q & A session where you can ask as many questions as you want.
For only 24$, you will get lifetime access to Learn To Edit Your Own Podcast with all future updates. This is a great course for those that are just starting out and don't know anything about how to process audio to make it sound better.
2. Podcast Launch Academy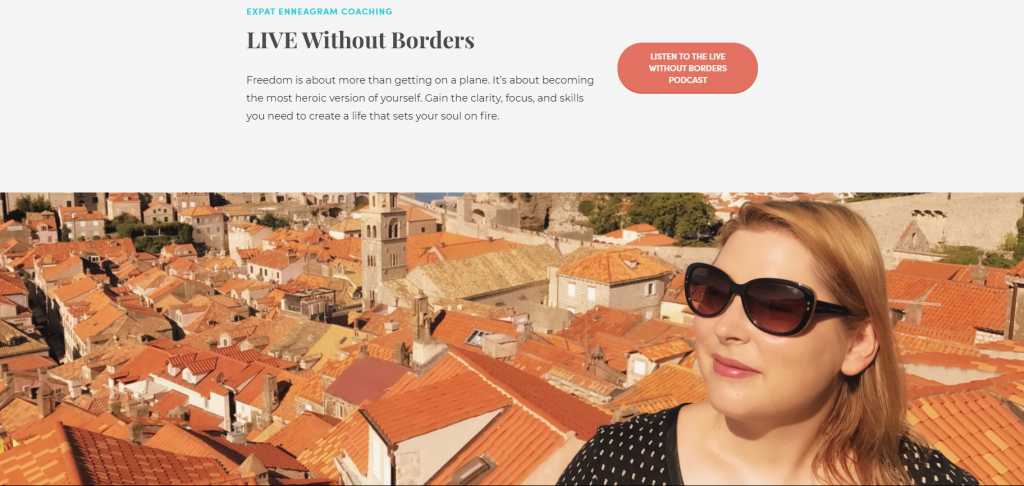 Podcast Launch Academy answers all of your pre-podcast questions. By taking this online course, you will have access to podcast tutorials that will explain how to launch a podcast and attract your listeners.
You will also have access to an interactive launch planer and a production tool that will help you edit and publish podcasts.
Podcast Launch Academy also has videos for people that do not know how to edit and record podcasts. In their videos, the entire process is explained, and you will learn a lot about it.
This course costs 97$, and it includes a lifetime membership with all future updates, including a 60-day money-back guarantee, no questions asked. So you can buy it, and if you end up going in a different direction, nothing is stopping you from getting a refund.
3. Podcast Install – (Online Access Only)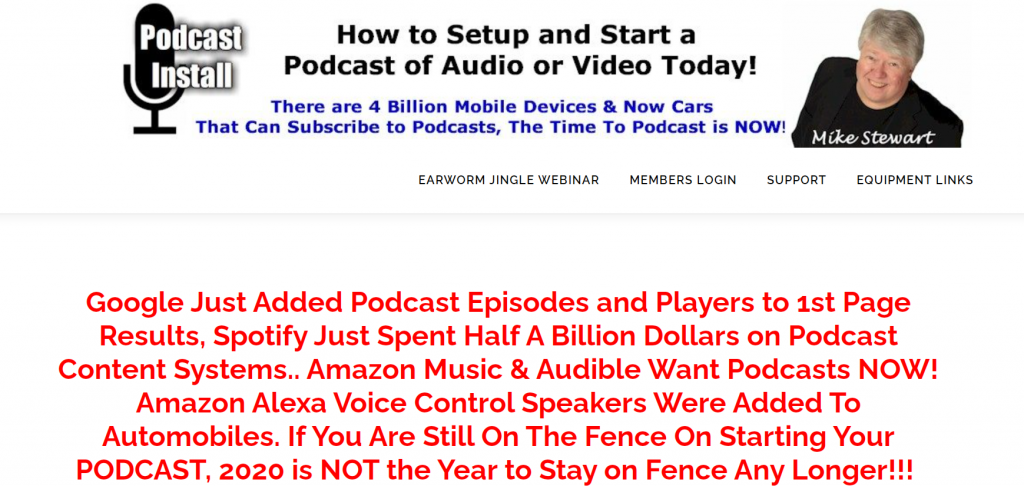 Podcast Install will show you how to make a podcast website. You will learn how to get a domain for your website, install WordPress correctly, add the Migration plugin, use the premade templates, configure podcast settings and WordPress settings, etc.
There's even a whole section dedicated to WordPress plugins. You will also learn how to use Canva and Fiverr for making a logo for your podcast, along with what gear, apps, and software you can use to record and edit podcasts.
The price of this online course is 27$ for lifetime access and all future updates. Also, there is a 60-day refund policy for this online course.
4. What's the Deal with Podcasting?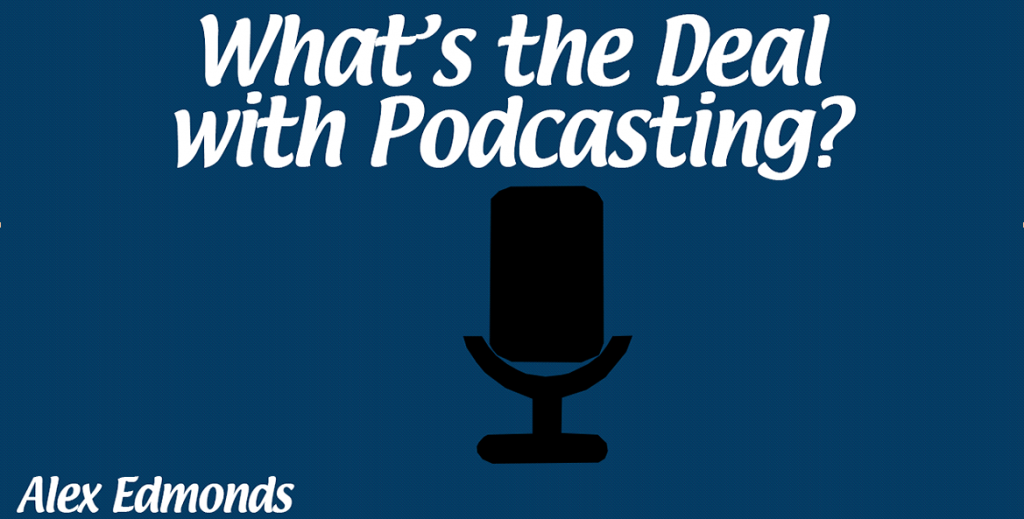 What's the Deal with Podcasting? is an ebook written by Alex Edmonds that will tell you everything there is to know about podcasting.
You will learn what to take into account before starting a podcast, what methods to use for growing an audience, how a podcast can influence the industry in question and what the benefits are, and so on.
This ebook will cost you 19.49$, and it's a great read for people that want to get into podcasting but do not know where to start.
5. Simple Strategic Podcasting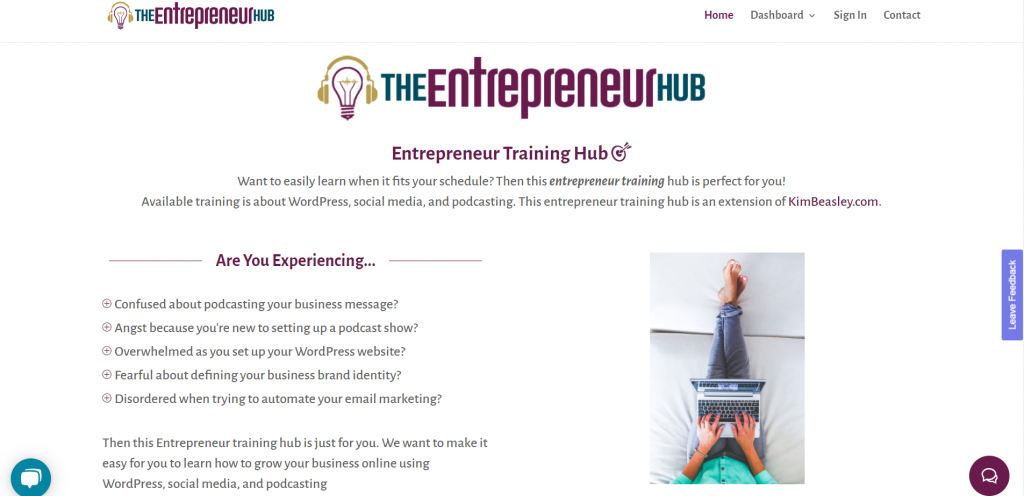 Simple Strategic Podcasting is an online course that will help you create your podcast by giving all the information needed to do so. You will have access to downloadable material (images, PDF files, etc.) that will help you create and grow your podcast.
Also, you will have access to Live Chat for troubleshooting in case something goes wrong, and you will be able to chat with fellow students and ask questions.
This course is for the people that want to know how to promote your podcast from verified sources. The price of this online course is 29$ with lifetime access to the course, all future updates included.
6. Podcast Recipe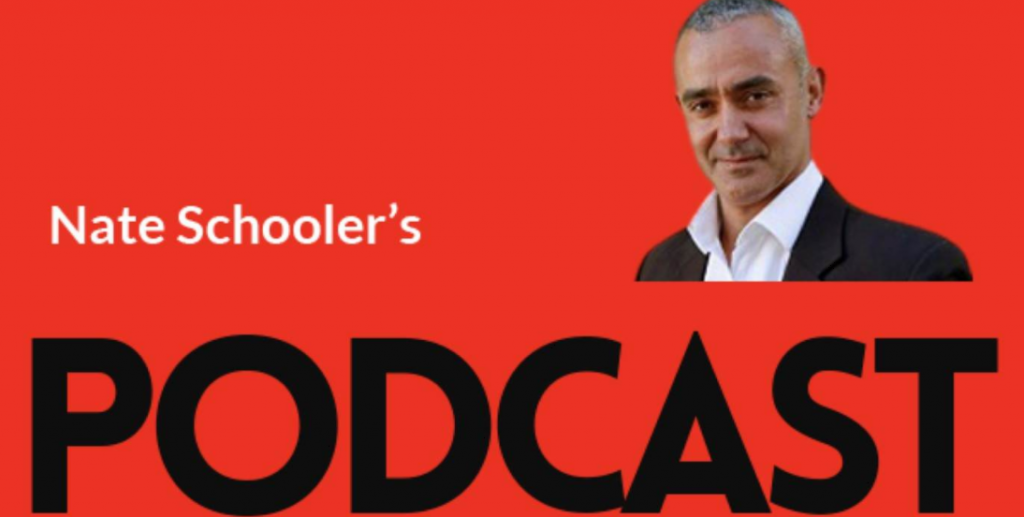 Podcast Recipe is an ebook written by Nate Schooler, and in this book, he explains how to create and manage a successful podcast.
This book will tell you all tips and tricks on how to minimize the time and effort spent working on your podcast but maximizing the return value of the investment. If you do not know where to start with podcasting, this book is going to be your ultimate guide for it.
The price for this book is currently 3.74$ for the Kindle version on Amazon.
7. The Power of Podcasting for Storytelling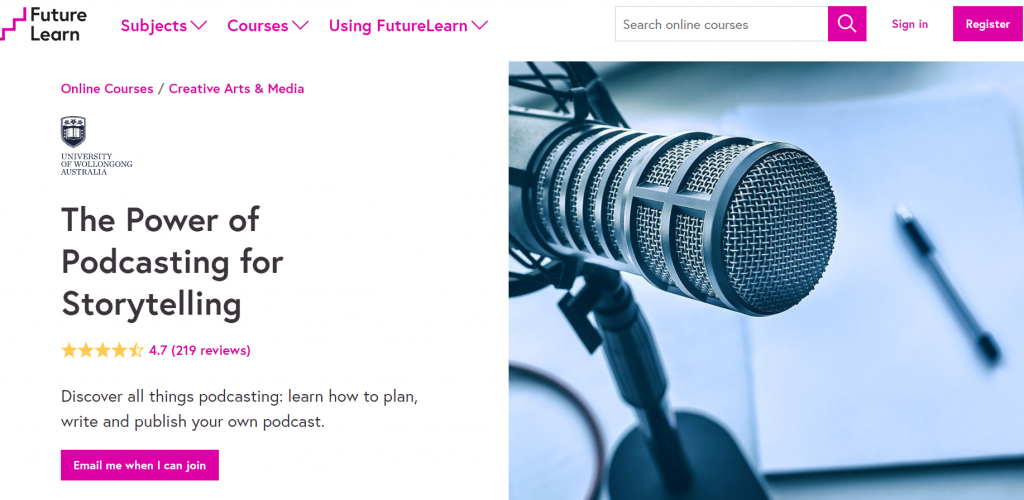 The Power of Podcasting for Storytelling is an online course provided by The University of Wollongong, Australia.
This online course will teach you what a podcast is and how it impacts the storytelling part, how to develop a plan for a podcast, produce a script and look into different platforms for publishing and marketing your podcast online.
Also, there are some technical aspects you will learn as well, such as what equipment and software are necessary for producing a podcast, for example. This course lasts for two weeks, and after completing the course, you will get a certificate from the university that you passed the course.
8. Podcasting: Telling Stories in Sound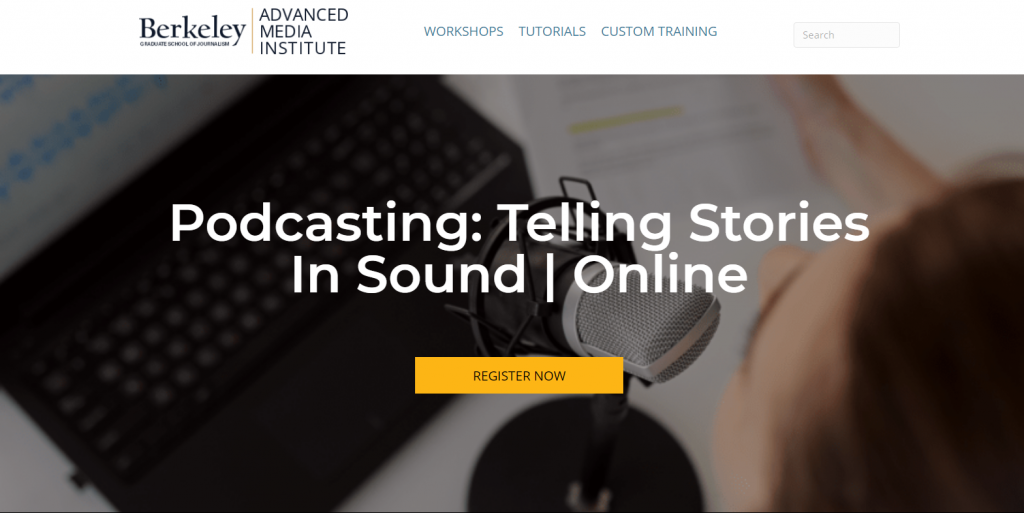 Podcasting: Telling Stories in Sound is an online course brought to you by the University of Berkeley, and it lasts for five weeks. In the five weeks, you will learn how to tell stories in a podcast form, practice interviews, including the preparation and the recording, edit audio in Adobe Audition, and so much more.
This course will also provide a certificate upon completion and a badge for your LinkedIn page as well. The price of this course is 840$, and you can sign up now, and they will notify you as soon as they are starting a new group.
9. The Podcast Masterclass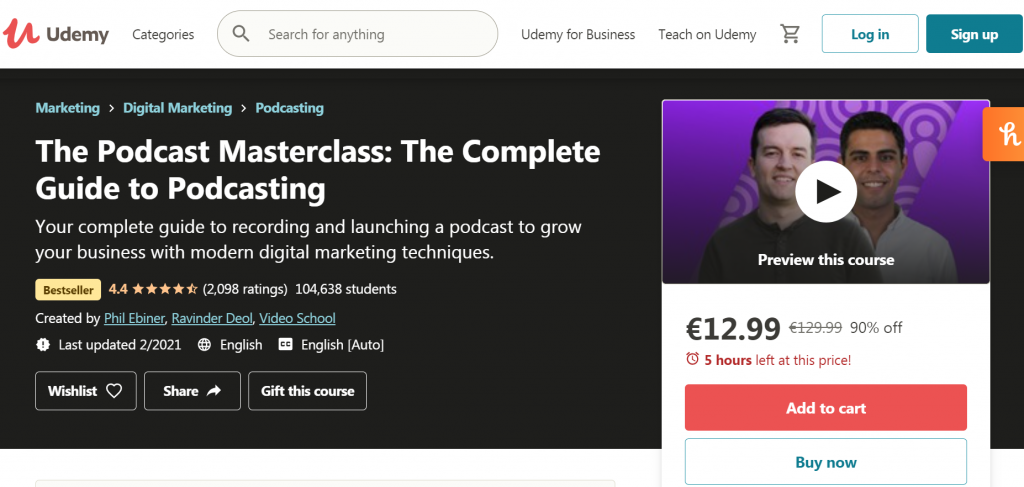 The Podcast Masterclass is an online course provided on Udemy that will go through the whole process of creating a podcast with you.
It will teach you how to start, grow and monetize your podcast, what equipment you need to start, publish your podcasts on different streaming platforms, edit your podcast audio by using professional and free audio editing software, and so much more.
It includes five and a half hours of on-demand video, 11 articles, full lifetime access to the materials, assignments, and a certificate upon completing the course. The price for this online course is 12.99€ and comes with a 30-day money-back guarantee, no questions asked.
10. Podcasting Pro Basics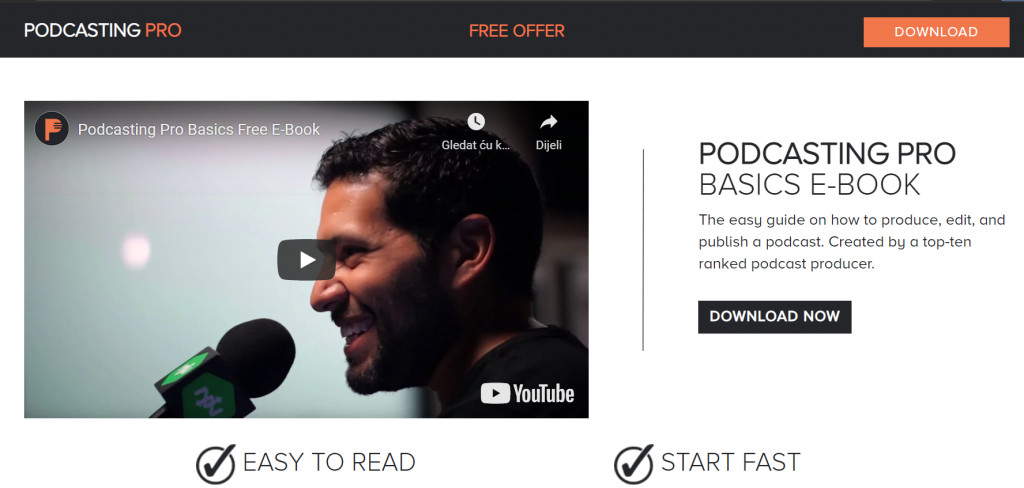 Podcasting Pro has released an ebook or a freebook on the basics of podcasting. You will learn what equipment to use, which software is the best for recording and editing audio, tips on how to expand your podcast and grow your audience, and insights on how to edit podcast audio.
The price for this ebook is usually 9.99$, but you can download it for free on their website. Do not miss out on this great opportunity to save money and learn something new and useful.
Before We Leave You
In this article, we have named the ten best online courses and ebooks on how to start a podcast, advertise it, and how to edit and record audio. If you are looking into starting a podcast, we highly recommend that you check out some of our suggestions.
All of them are here to give you a better perspective on what a podcast should look like, what to talk about, how to approach your audience, what topics to avoid, etc. Be sure to check these suggestions out because they will make the process faster and easier.