People spend a lot of time on their phones. Actually, phone usage has been increasing in the last decade, and people nowadays spend more time browsing and scrolling on their phones than they do on their PCs or laptops. We are always on the move, so browsing on your mobile phones has become a normality. 
That is why, if you wish to stay competitive, you should invest in creating a good mobile app. However, the creation of a high-quality mobile app can be quite time-consuming and expensive. Also, if you are interested in how to write an Agile user story using a template, find the answer here.
Luckily for you, we spent some time looking for different tools that could help transfer your WordPress site into an app quickly.
These can help you improve your site's traffic and conversions as you will now have a mobile-optimized app, and many of them are so easy to use that you won't need an experienced app developer to do this for you. 
1. AppMySite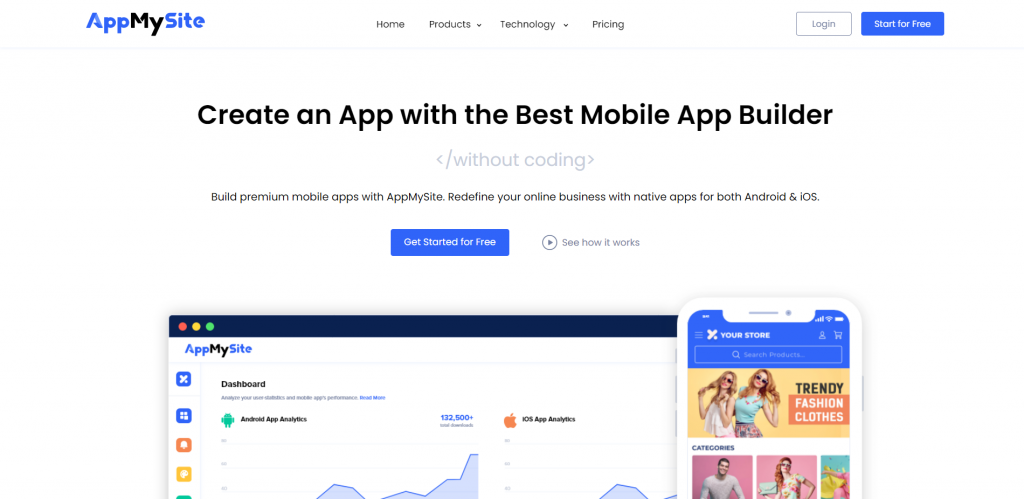 AppMySite is an AI-powered mobile app builder. It is best used by website owners and e-commerce stores who want to create a high-quality mobile app. You have full control and can customize app design, content, and layout. What's even better is that you don't need to know any coding.
Once you are done, you can launch it on Google Play Store and Apple App Store.  You have access to different features to create a cool-looking app, from custom icons, splash screens, sign-ups, and you can even upload your worn artwork and use premium designs. You can customize menus, pages, blogs, categories and ensure it fits your business goals and provides a great user experience. 
It is effortless to use. You just have to download and activate the WP plugin to connect your site and your app. Then, add the content you wish to have on your site, and you are good to go. You can preview your app before launching it.
Also, there are several pricing plans to choose from, depending on your needs, but this is a great plugin to have as it quickly creates a high-quality app for your site.
2. AppPresser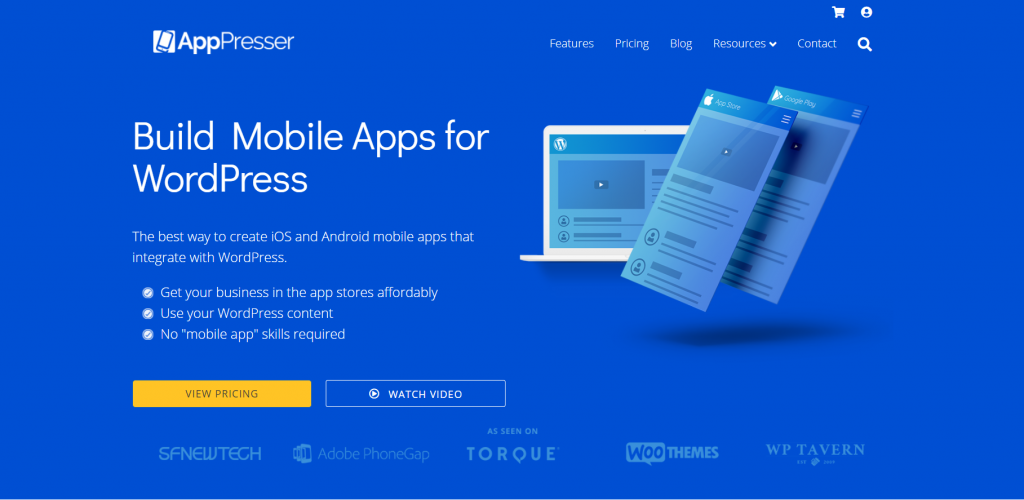 AppPreser is another plugin that can help you convert your site into an app. It comes with a WP mobile theme, and you can use it to create an app for either your blog, WooCommerce store, or even a BuddyPress website.
It is also quite easy to use, and you can customize many features on it, from pages, colors, content, and you can also set up integrated push notifications that are easy to manage. 
You can create both Android and iOS apps, and you don't even need any previous developer or mobile app skills (besides ensuring a good user experience and relevant content). Other features include live preview, WP customizer, offline and protected content, analytics, and device testing options. 
There are three different payment plans, each with its own specifications and features, so make sure you know what you need before deciding to buy one.
3. MobiLoud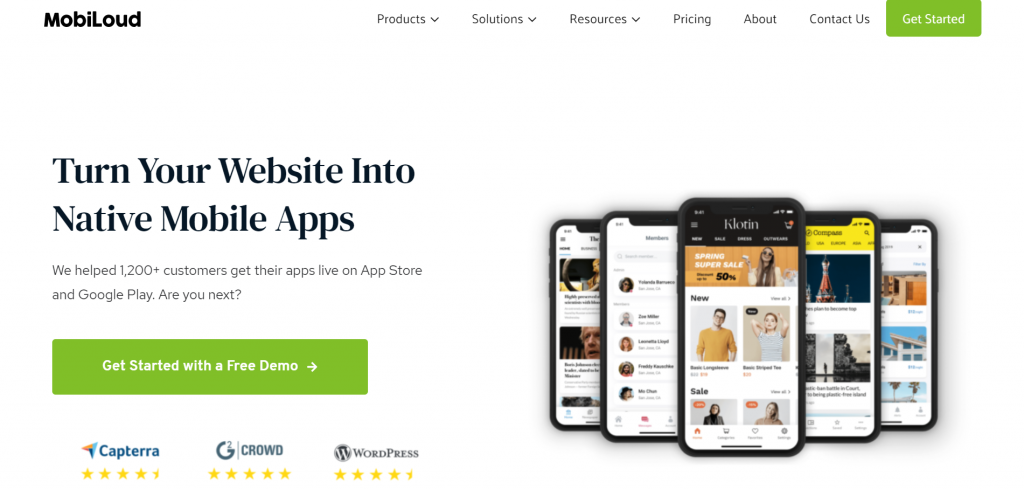 MobiLoud works with any site or web app and can easily convert it into a mobile app. It will sync your app with your existing site and update it automatically if any changes are made on your website, so you don't need to worry about it.
You can integrate all of your existing themes, plugins, and third-party tools in the app so you can ensure brand consistency across devices.
Also, you will have access to customer support and experts who built the site in case there is an issue that needs to be resolved. After you configure your app, the experts will build it, test and compile it, and then submit it to make sure everything runs smoothly.
4. WPMobile.App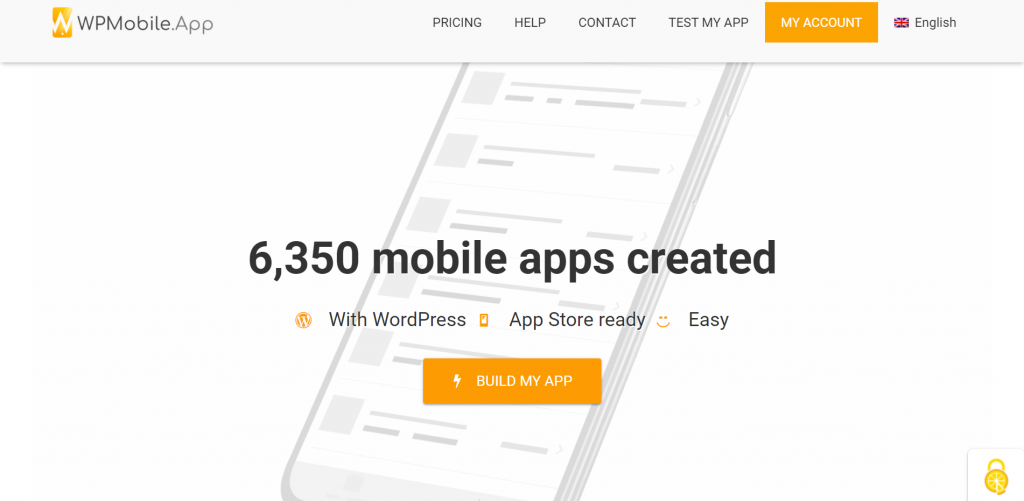 WPMobile.App lets you create both Android and iOS apps. You can get it for a one-time payment and have many features to customize your app at no extra cost. The app is well integrated with WP and its dashboard, from where you can set it up, customize it, chose colors, and analyze its performance.
You can edit your menus and send unlimited push notifications when you want to. The app is also optimized for offline mode, and you can analyze traffic using 10 different key indicators. Lastly, you can even translate all your content into any language you will need in only a few minutes. 
FAQs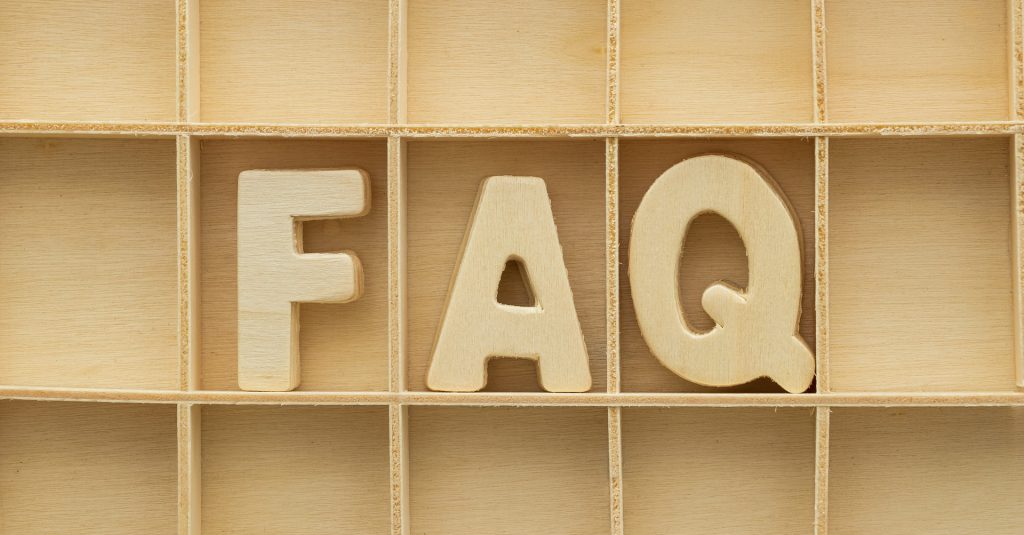 1. Is the process of creating a mobile app from a site hard?
No, it really isn't. As you can see, different plugins can help you in this process, especially if you have no previous experience. You also have access to a great support team that can help you in this process.
2. Is this process expensive?
No, unlike creating an app from scratch, you can actually save money and time. Depending on which plugin you choose, you will either pay a monthly fee or a one-time purchase.
Still, this can turn out to be quite cheaper than if you went with a developer and created an app from the start.
3. Do I need to be a developer?
As we mentioned before, no, you don't need to be a developer or have any coding knowledge. The plugins we mentioned are quite easy to use and user-friendly.
There are many tutorials and step-by-step guides that can help you along the way, so you don't need to worry. You don't need previous coding experience. 
Conclusion 
Hopefully, you can now see that the whole process of creating a mobile app can be quite easy. You just need to find the right plugin to use, and you are set. Also, we believe you know the importance of having a mobile presence, so we hope this will urge you to create your own mobile app. It is really simple.