YouTube has become one of the most popular social media sites. There are many opportunities to engage with your audience, create engaging content, and even grow your revenue. However, starting is never easy, and it takes a lot of time and some trial and error to find the right niche and create engaging content.
However, you can find many guides out there that can help you grow your channel (you can check out this one). In this article, we will list the top 7 tools you need to have to improve your YouTube channel.
1. TubeBuddy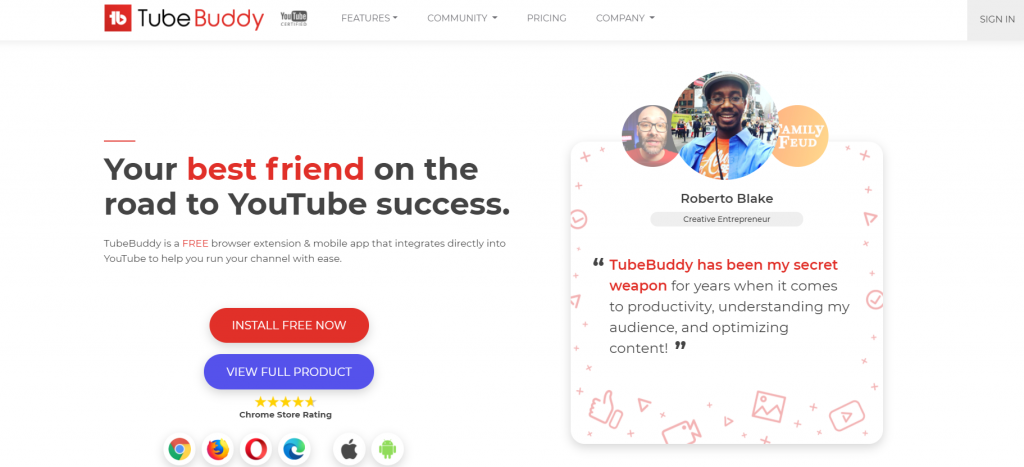 TubeBuddy is actually a simple free browser extension that automatically integrates with YouTube to help manage your channel. It minimizes the work and effort you need into running your channel as it offers you an all-in-one solution.
Another neat option it provides is to run tests to see which version brings in the most traffic and performs the best. You can test tags, titles, thumbnails, and descriptions.
It also has a scheduling option so you can publish your videos whenever you want. You can also schedule when you want your videos removed, so you don't need to do it manually.
The extension also tracks your ranking and compares your site analytics to your competition on both YouTube and Google. You can find high-performing keywords and even upload videos in bulk to save you time.
2. Videolinq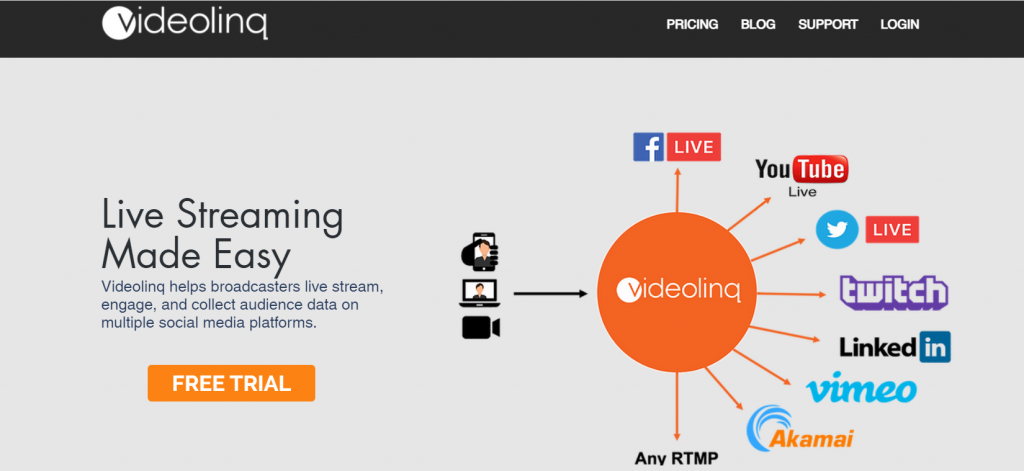 Videolinq is a  video streaming tool that lets you broadcast your content live on multiple social media sites or websites, whatever your heart desires. With this tool, you can broadcast your videos to 25 social media platforms and streaming video service providers, including Facebook, Twitch, YouTube, and Twitter.
You can add captions, and you have a fully customizable HTML5 responsive player which is compatible with all operating systems that you can embed on any site. Lastly, you can pre-record videos and stream them at a pre-determined time. You can get this tool for $210 per year.
3. vidIQ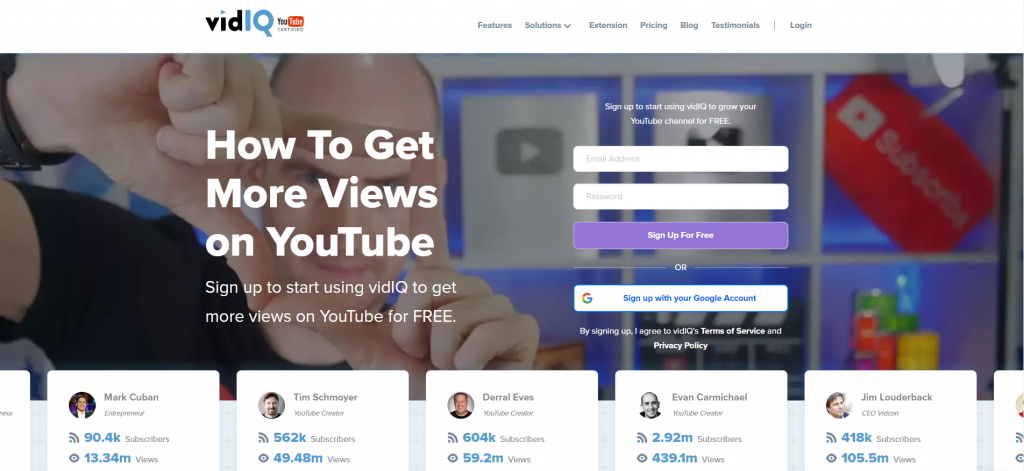 vidIQ is an analytics tool that can tell you who is watching your content so you can improve your channel and segment your audience. It also includes SEO tools to help you rank higher and track engagement on YouTube and Facebook.
Some features let you find influencers, manage your comments to engage with fans and build fan loyalty, and run comparisons so you can see how you are doing against your competitors. Other metrics you can measure include engagement, brand mentions, the best time to upload a video, and lots more.
This tool is great as you can put less time and effort into growing your channel than it would otherwise require. The basic version is free, or if you want more features, the basic premium plan starts at $10 per month.
4. Camtasia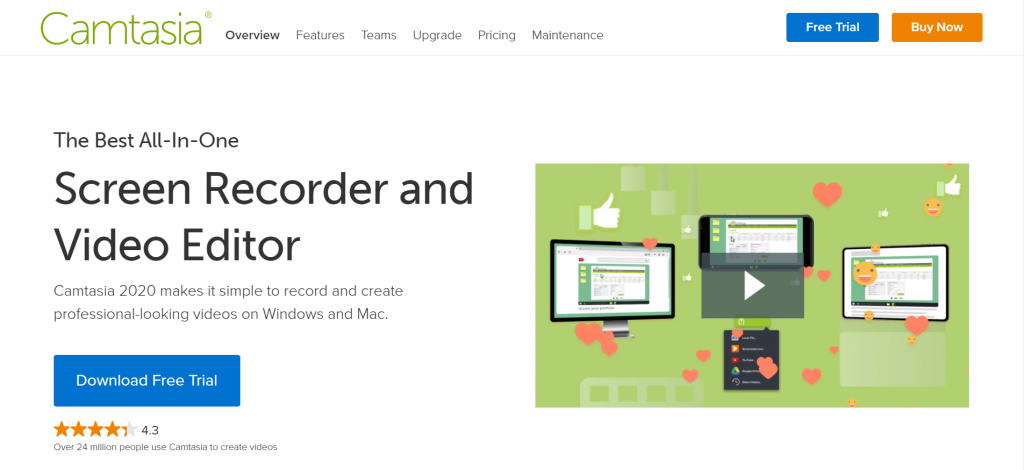 Camtasia is a screen recording tool and video editor software. If you run a channel where you need to explain how to do something, then you need this tool. It is great for video and demo tutorials, video lessons, or instructional videos, and you can also do webinar recordings. Screen recordings can help you engage with your audience.
After recordings, you can mark up videos, edit them, add a voice-over, and add effects. You can also add notes, highlights, arrows, and captions.
You can download a free trial, and you will have access to many tutorials, demos, and training videos. There are pre-built video templates you can use, PowerPoint integration, media import, music, and animation features so you can use them to make your videos more interactive.
If you decided to buy this, you could buy it for a one-time fee of $216.29, or you can I buy the bundle with Snagit for $237.92. Snagit is another tool that works well with Camtasia for capturing screens and sharing information. You can also get a single license that you can install on two different devices.
5. Social Blade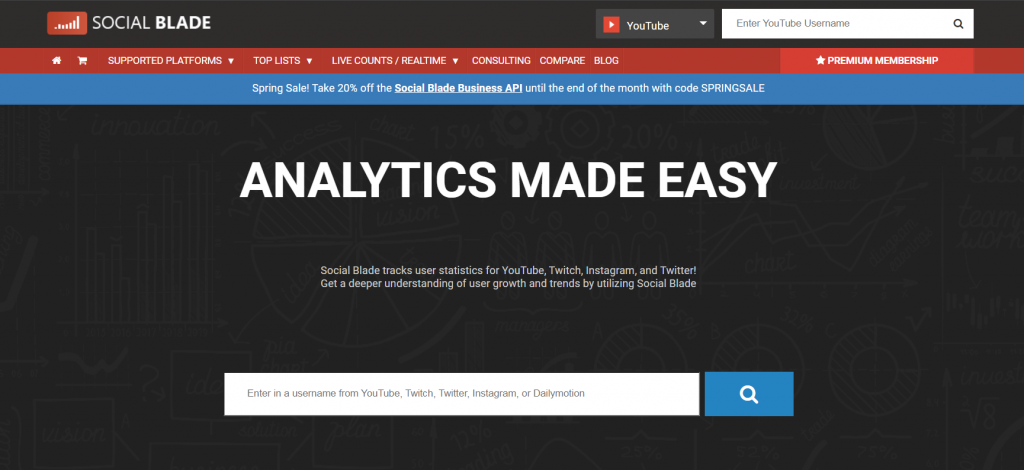 Social Blade is another analytics tool that can provide you with a lot of reports so you can see how you can improve your channel. You can check the number of your subscribers, video views, estimated earnings, daily averages, and you can do this for up to three channels. This tool is great if you are a beginner and an advanced video creator. It offers services you will need anyway to grow your channel.
6. Filmora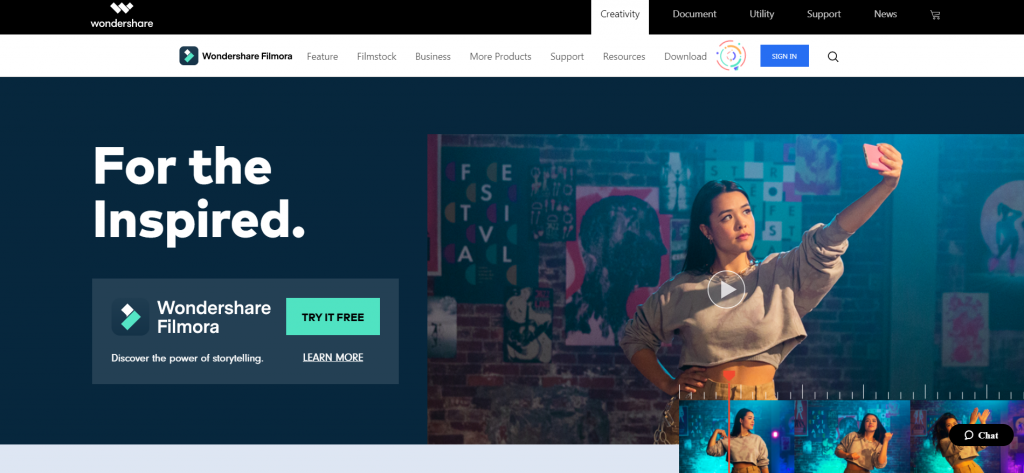 Wondershare Filmora is a video editing software with diverse edition features. You can trim, cut, and split your videos, change video settings, add filters, text, music, and transitions. You have a great object and motion tracking abilities, color matching, keyboard shortcuts for faster editing, color grading, and many more cool features.
With these features, you can improve your sound by removing background noise and add an audio equalizer. You can even add up to 100 layers of media to create something more complex and add slow motion or reverse effects.
The software is available for Windows and Mac, and you can get a free or a premium version for $89.99 billed annually or for $149.99 for lifetime access.
7. Semrush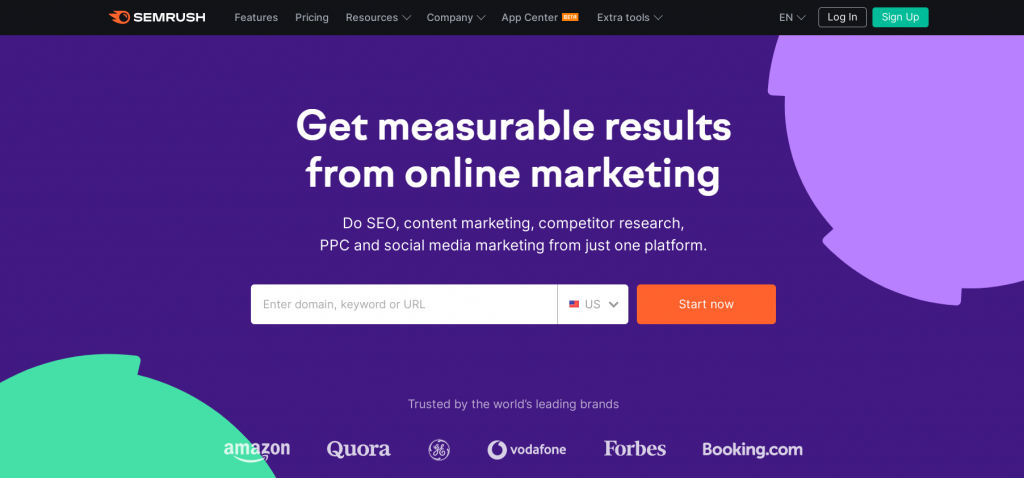 Semrush is a digital marketing tool that you can use to improve your SEO rankings, PPC, and keyword research. You can compare your competitiveness, find out keyword difficulty, analyze and group your keywords.
You will get an overview report with different metrics, as well as a detailed audience report so you can find out who your audience is and improve your content. There is also an engagement report that shows you which videos are performing well, and under the activity report, you can see how successful your competitors' video content is.
There are several premium plans, and you can get this tool for $119.95 per month or for $229.95 per month if you need more features and reports.
8. Clipchamp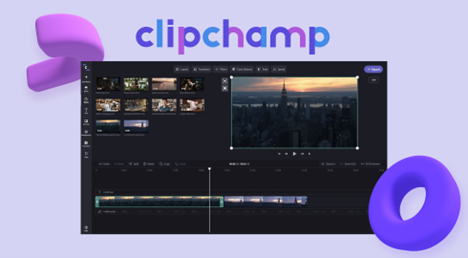 Clipchamp YouTube Video Maker makes the entire video-making experience faster and easier. It's fully accessible through your browser, which means no external downloads are needed. It's also available on any desktop or laptop computer with an internet connection. With its intuitive drag-and-drop editor and direct publishing tools, you can quickly create and share engaging YouTube content in just a few clicks.
You can start with a ready-to-use YouTube video template made by professionals or upload your own video and audio assets to your media library. Explore a diverse variety of free-to-use stock videos, images, and royalty-free music. Establish your YouTube channel's identity by adding your personalized brand logos, fonts, and colors. Experience editing features like subtitles, transitions, text-to-speech, green screen, subscribe buttons, and insert webcam recordings to your videos.
Conclusion
We hope you found this article useful and that you now have a better idea of which tools and software you can use to improve and grow your YouTube channel.