There's no better way of explaining how a product works than showing it in action. If you need to demonstrate what your new app is capable of or if you're just answering a question many people have about a piece of software, you don't have to write thousands of words to describe everything – just turn on your screen, record everything and then upload that in the form of a video.
Showing people exactly what needs to be done is often more effective than any written answer you can provide. All you need is a screen recording app, an app that will record everything that happens on your screen (including your cursor), plus you can comment on all of that through your microphone.
That way, in just a few minutes, you can create a video that can be shared with your followers, your friends, or your co-workers.
This can save you an incredible amount of time and maybe even create revenue for you if you have a steady YouTube channel or something like that. But which screen recording app to use? Well, there are plenty of potential solutions, so allow us to make a few suggestions. These are the best screen recording apps you can currently find!
1. BerryCast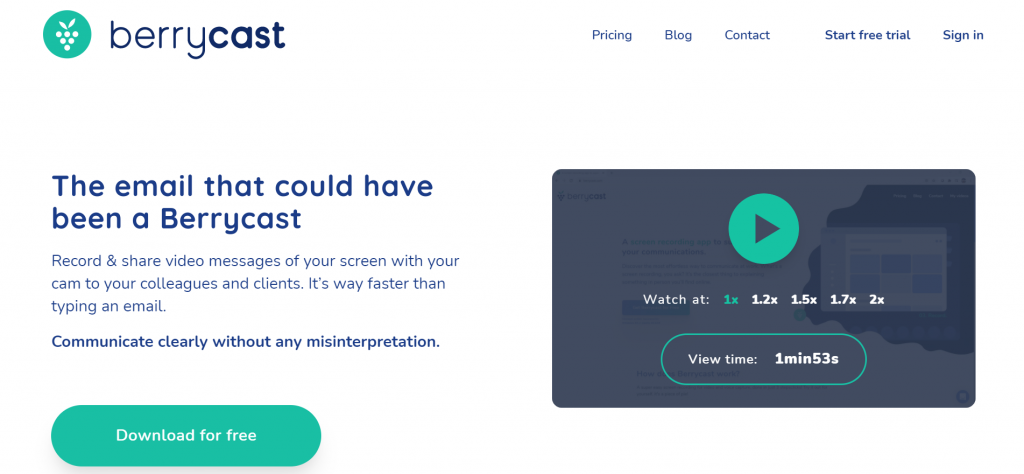 BerryCast is an app that makes creating videos exceptionally easy because it allows you to record what's going on on your screen, but it also allows you to use your camera and record audio (both internal and external) at the same time. Obviously, it is possible to turn your camera off while you're recording and just provide commentary of what you're doing, whichever approach you prefer.
But the important thing to underline here is that one can create a comprehensive video in just three clicks. If you're a teacher, you will absolutely love the possibilities this gives you when communicating with your students.
If you have a new idea that you would like to present to the people you're working with, this is also the way to go, and if you're answering an e-mail or just creating a how-to video with that same goal in mind, BerryCast is once again the perfect solution.
Once you're done recording, you can share your video in Outlook, in Microsoft Teams, or BerryCast can simply create a unique URL for you. Everything is so effortless with this app, which is why we put it in the first place. Your productivity is going to go sky-high with this.
2. Loom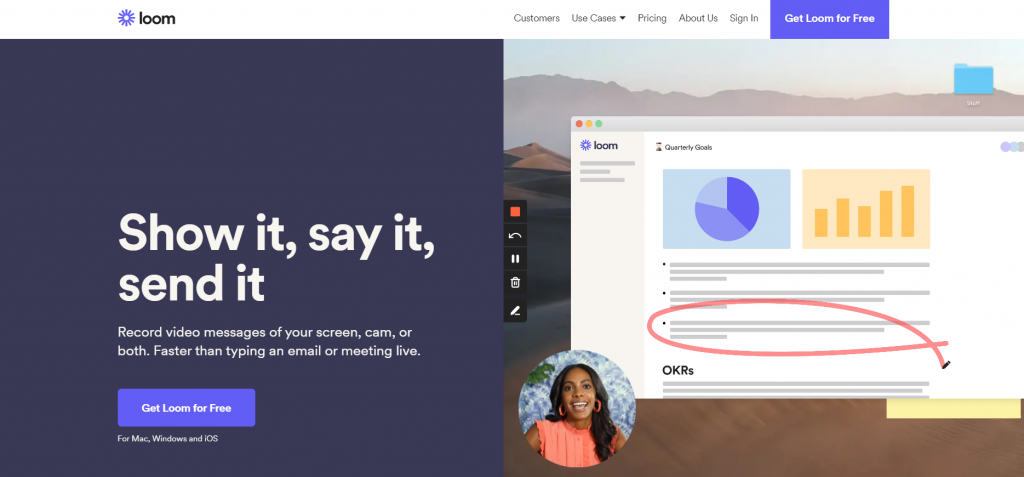 Loom is probably one of the best-known screen recording apps at the moment. Anf for good reason, we might add. The interface is very clear and easy to navigate, so producing videos really shouldn't be a problem.
Furthermore, Loom provides you with unlimited cloud storage space where you can save all your creations. Not only that, but you can download your videos as MP4 files and use them as you wish.
Editing is also quite easy as you can just cut away any part of the video you don't like, and this neat little app also has a feature that allows you to share your creation quite easily. Certainly, if you need to record your screen, this is an excellent solution.
3. Camtasia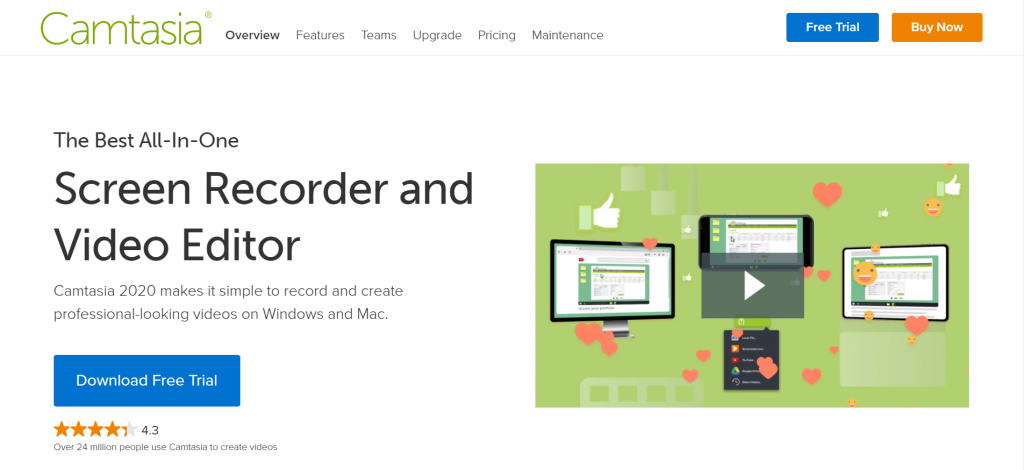 Camtasia is a product that offers plenty of options, especially if you're interested in creating excellent tutorials. Pretty much anything goes when it comes to this particular piece of software because it allows you to record not just websites but also other pieces of software, video calls, and even PowerPoint presentations.
Oh, and Camtasia can be used on Windows, Mac, and iOS operating systems. Neat, huh? It also comes with a powerful editor so that you don't have to use anything else to make your video look the way you want, plus you can also use your webcam and your microphone to create an all-encompassing experience for your viewer.
There are even tutorial videos here that show you how best to use this app and teach you everything you need to know about the product.
4. ScreenFlow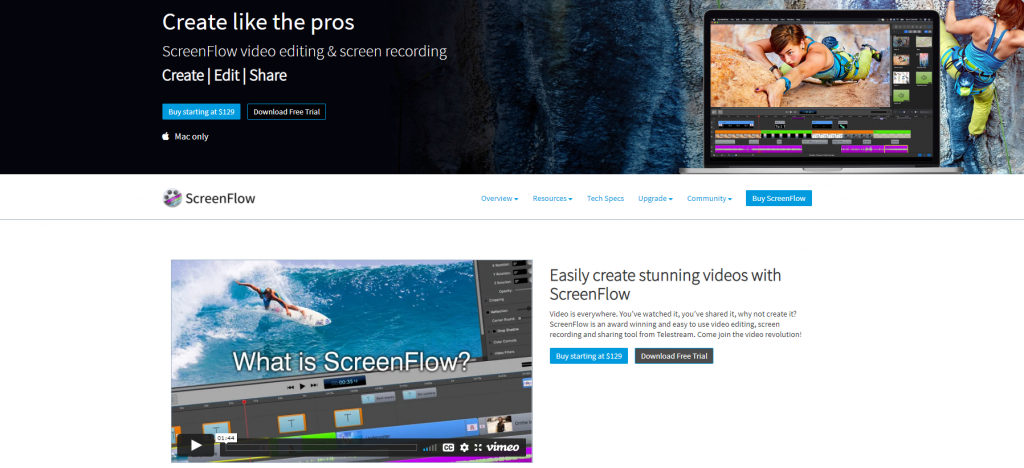 If you're looking for something designed specifically for mobile devices, ScreenFlow is a very good choice indeed. One of the most impressive features it has to offer is its media library, with more than 300,000 different videos, audio files, and images you can freely use for your own purposes.
On top of that, the app allows you to use the so-called retina resolution, making every little detail on the screen perfectly visible.
Now, a downside of this product is the fact that it has quite a steep learning curve, so mastering it may take some time. However, once you get a firm grasp of how the app works, a sea of opportunities will open up for you.
5. FlashBack Pro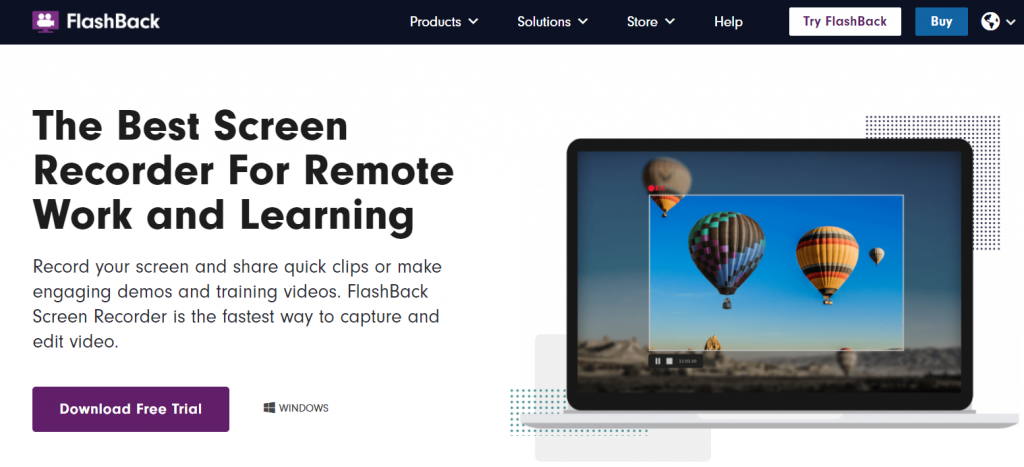 If the sound is of particular importance to you, then Flashback Pro is a good choice for your screen recording app.
While it may not have any particularly spectacular features when it comes to the visual aspect of capturing what's happening on your screen (don't get us wrong, this product does the job just fine), this app will deal with any and all background noise swiftly and efficiently.
It comes with a very impressive number of options when it comes to the sound features of your videos: you can add or remove sounds, get rid of any kind of background noise or simply turn its volume down a bit, fine-tune the volume of your mic, and your computer, or even insert silence into the video you're creating.
Many things can go wrong when creating a video, but you at least don't have to worry about the sound being a problem with this app. If you have a noisy neighbor, you can simply edit them out in a few clicks.
6. Movavi Screen Recorder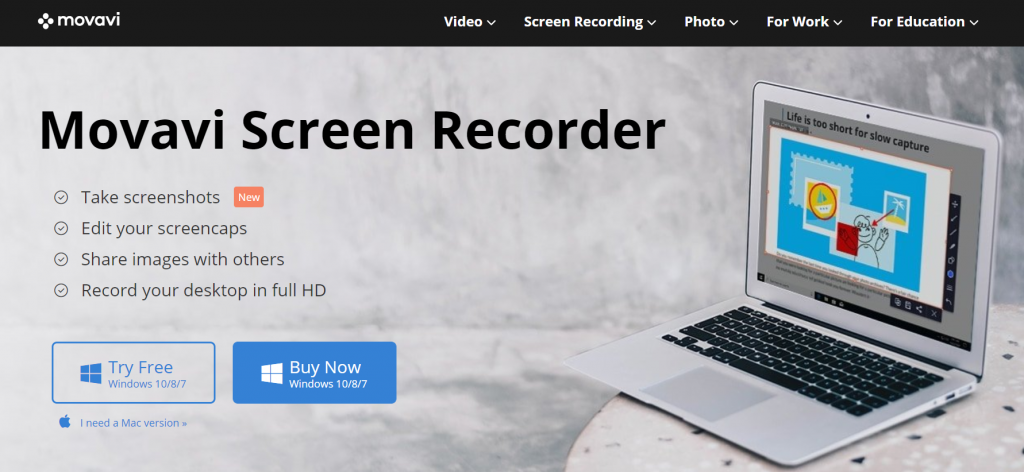 Unlike the previous entry on this list, this app focuses on Windows and Mac computers only. And it really is a nice product to have, offering an intuitive interface and pretty much everything else you would expect from any screen recording app.
However, one feature makes it quite unique in this category, and that is the option to schedule recordings. That way, you don't have to be present when the video call you're expecting takes place, and the same goes for streams and webinars. No doubt, this can come in really handy.
It is also possible to set how long the app is going to record for you, meaning you can choose a point at which Movavi Screen Recorder will automatically stop recording. Smart.
7. Open Broadcaster Studio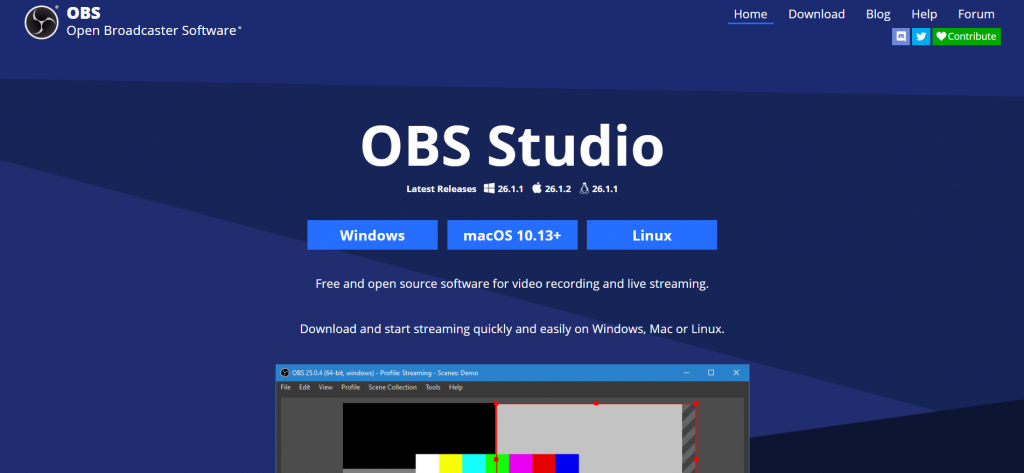 Finally, if you're looking for something that won't cost you a cent, Open Broadcaster Studio is an excellent choice to make. Interestingly, this piece of software allows you to record only one part of your screen if you so desire, but you can capture the whole thing too, of course.
Furthermore, there are no limits to the length of your videos, and you also get a very good selection of sound features.
But perhaps the most notable feature of this product is that it allows you to stream live on Twitch or YouTube Gaming, something many other screen recording apps lack. So, if your ambition is to be a successful gamer, this just might be the thing for you.
Conclusion
As you can see, there are quite a few choices out there when it comes to the best screen recording apps, and a quick Google search will yield many more. However, if you want quality, BerryCast is what you need to be looking at, in our humble opinion, because it combines all of the main features this kind of app should have and executes them perfectly.
BerryCast is easy to use, and you really don't have to be a computer wizard to create a video that will appeal to a wide audience. And you can do all of that in literally three clicks.
If that's not your cup of tea, however, there are many other options to choose from, some specializing in mobile devices, while others focus more on desktop computers. However, the seven items on this list represent choices with which you certainly can't go wrong, and whichever you choose, you can expect to produce high-quality and engaging videos. Have fun!