Everything requires strong protection. Online protection is among the highest and most important parts of any business. If data and communication are protected appropriately, you can ensure that your work is not in danger. However, people often don't consider protection until it is too late and their data is already compromised.
To act before everything is ruined and lost, one should consider tools that could easily secure files, emails, and media. We present you with one of the best software solutions for data protection, sharing, and monitoring. Sealit is one of the simplest tools that take care of your data and does not require a password. If you want to find out how it works, keep reading.
Overview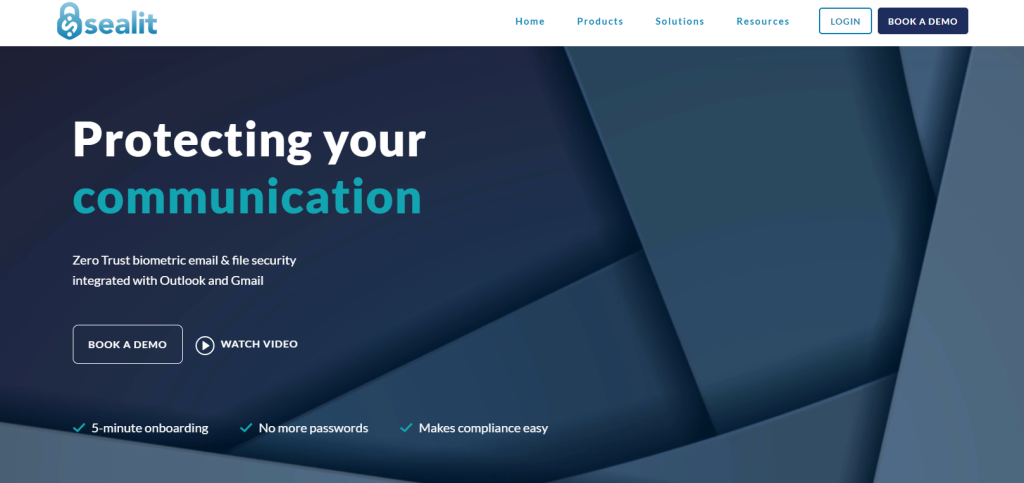 • Secures confidential data
• It does not require passwords
• A great choice for accountants and consultants
• Integrates with Gmail, Dropbox, and Outlook
• A great alternative to other similar tools such as Virtru, Proton, and Egress
• It complies with HIPAA and GDPR
What is Sealit?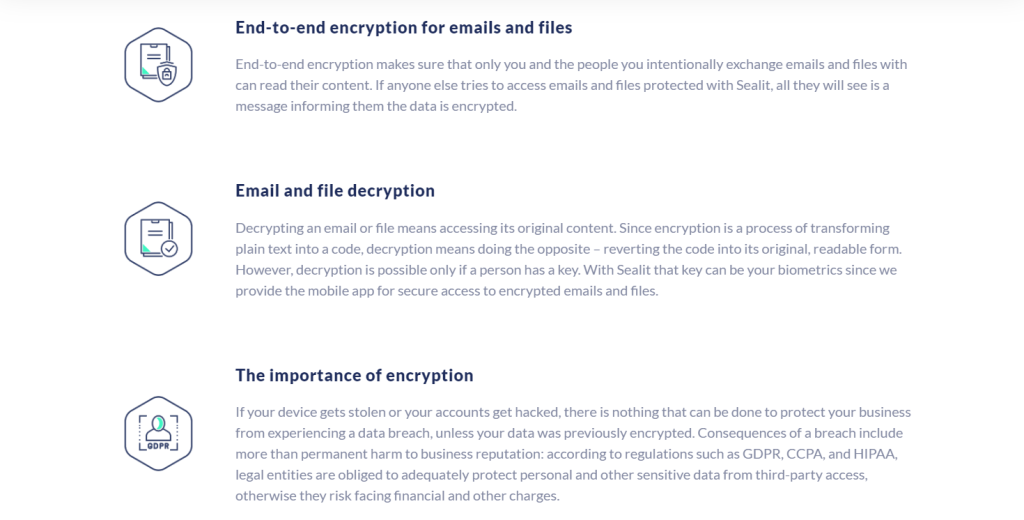 Sealit is one of the strongest tools for protecting and securing sensitive data while transferred via email. It protects your sensitive data even in the case of an attack. Sealit also integrates with email management tools such as Gmail and Outlook, enabling users to send encrypted emails from existing addresses without any problems.
Furthermore, Sealit offers an alert if it notices that a user does not enter the right recipient while sending an email. In addition, it complies with HIPAA and GDPR, securing full-time protection of your business. Sealit can work on all devices and major operating systems.
It comes as a desktop and mobile application. For example, on the Windows desktop, the user is just one click away from encrypting any file format, while MAC users can easily encrypt and decrypt files up to 200 MB. The mobile application offers email and file decryption using biometrics. Meaning this tool requires face or touch identification to access any files.
It takes less time than setting up accounts with passwords, offering more secure and convenient action. Furthermore, its monitoring feature shows who can access confidential data and when
and from where that access occurs.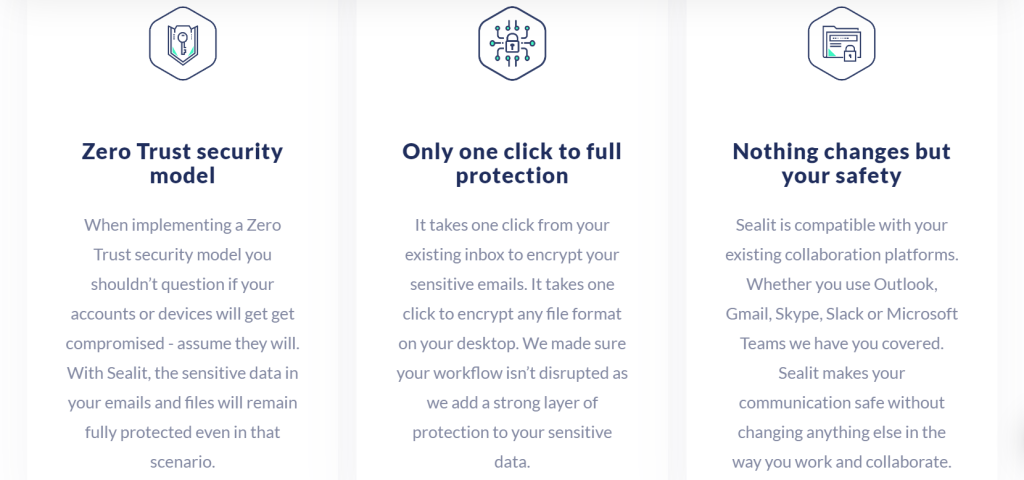 If something suspicious happens with access and data or someone tries to access data without permission, this app sends automatic alerts for immediate reaction. Also, the user can see a detailed data overview and reports about security over the activity dashboard.
Sealit also lets you collaborate with colleagues sharing sensitive data without needing passwords, hidden codes, or multi-verifications. Personal biometric Sealit ID is the safest and simplest way to verify and use this app.
Pricing plans
Sealit has three pricing plans or license tiers. They offer lifetime access and a long list of shared features mentioned above. On the other hand, how those features are accessed and distributed per user depends on the selected license tier. License Tier 1 is the cheapest option, for only ten users with unlimited encrypted emails, files, and analytics monitoring per month.
The current price for lifetime access is 79$. License Tier 2 offers features and unlimited access for 25 users for a price of 158$. In comparison, License Tier 3 costs 237$ and can take up to 100 users with unlimited access to encrypted emails, files, email accounts, and analytics monitoring.
Conclusion
Cyber protection requires the best solutions and the strongest procedures to ensure your data is safe. Sealit is one of the best software solutions that offer strong protection, flawless data sharing, and monitoring.
This tool is easy to use, easily accessed, and embedded into your work. Because it uses biometric Sealit ID, it does not require accounts and passwords, yet it easily takes care of
data entrusted to it. Check its features and pricing plans and match them with your needs.