Reaching your sales goal is not an easy task. A lot of people have a negative view of people that are trying to sell a product or a service, especially if the salespeople directly contact the potential customers. The reason for the negative view is mostly due to the fact that people usually get templated emails that are massively sent to a large group of people at once.
But people don't want that. The truth of the matter is that people like the personal touch.
They like feeling special, and there is no better way to achieve that feeling (talking about Internet communication) than by sending personalized videos to potential customers to make them feel valued and special. There is a way to achieve that, easily, might I add, and the name of the solution is Hippo Video.
Hippo Video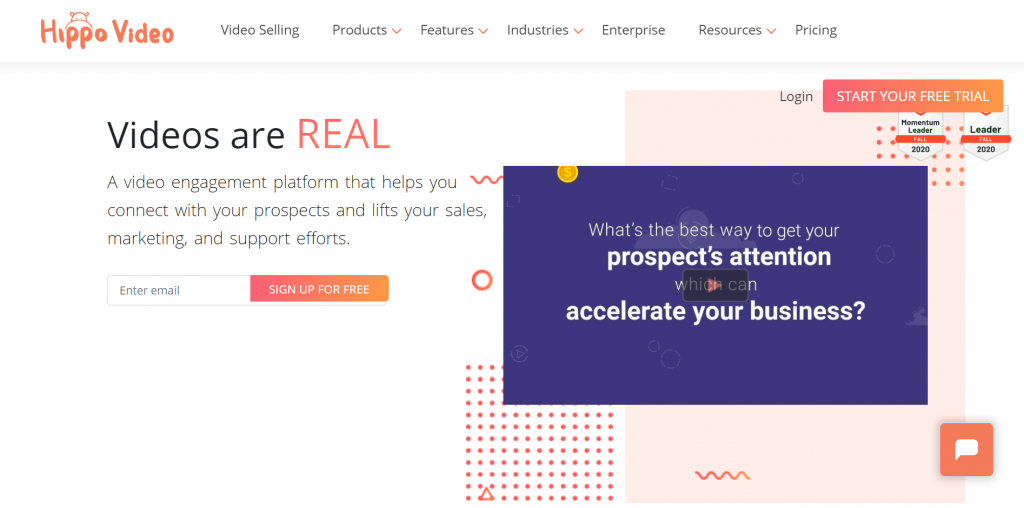 Hippo Video will allow you to record your webcam, screen, or both, depending on the information and the content you want to present to the customer. You can choose if the webcam recording is going to be circular or rectangular as well. Annotations can also be made with Hippo Video, and the annotations will be recorded at the same time you are recording the video.
You can highlight, focus, erase, pause, and play while recording to make the video more interesting to watch and to pass on information more easily to your audience. If you don't want to record yourself, you can easily import custom or stock images to the video to create a "presentation" of some sort, but with high-resolution audio.
The ability to transform your videos into GIFs can also benefit you and your business, as it will provide even more marketable space for it in a form that is not usual for a business and is more often seen as a joke. The lighthearted approach will show your audience that your business is not taking itself too seriously, and that kind of message will resonate with your audience.
Editing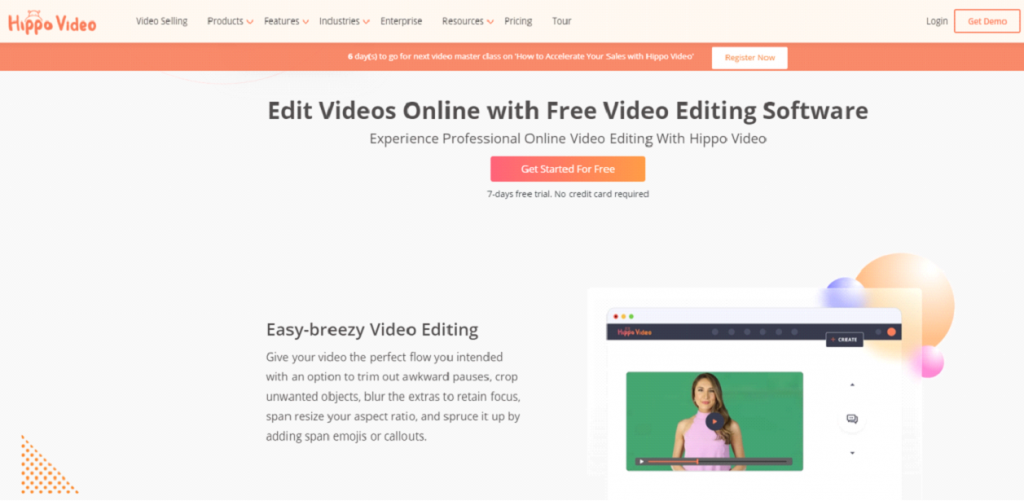 Other than recording videos, HippoVideo will allow you to edit them as well. The editor consists of basic and advanced editing features, like trim, crop, add text, green screen, and so much more.
Also, it is very convenient that you can do the recording and the editing all from one software, as it will shorten the time you will spend converting, rendering, and exporting video from one software and importing it into another one.
Sharing videos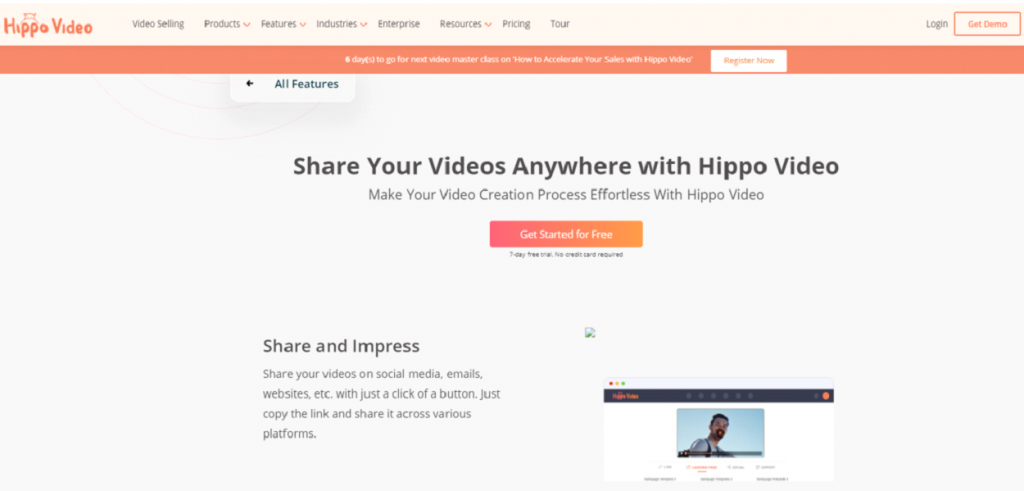 When talking about the sharing aspect of HippoVideo, they offer a bunch of options you can choose from. With just the click of a button, the video can be shared on various social media websites, you can get a link for the video if you want to send it directly to other people, and of course, the most important feature to mention, that you can send out these videos via email as well.
Other sharing features include the possibility to share your videos on platforms like YouTube, the shared videos will be followed up with a GIF, and embedding videos by pasting the code onto the HTML fields.
Analytics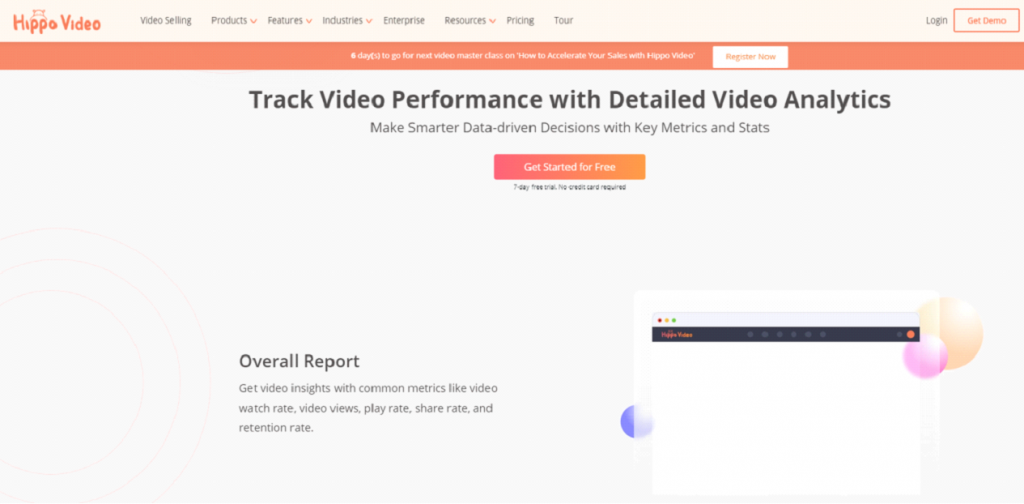 Probably the most impressive thing about HippoVideo is the video analytics feature, which will show you the common metrics like the video watch rate, share rate, play rate, and retention rate. Other than that, you will also be able to see which demographic is watching your videos the most, on what devices are the people watching the videos on, and so much more.
The analytics feature will measure even how your audience is reacting to the videos they received from you, which is a great indication of what you will need to fix for the next video so that the reactions are even better.
Pricing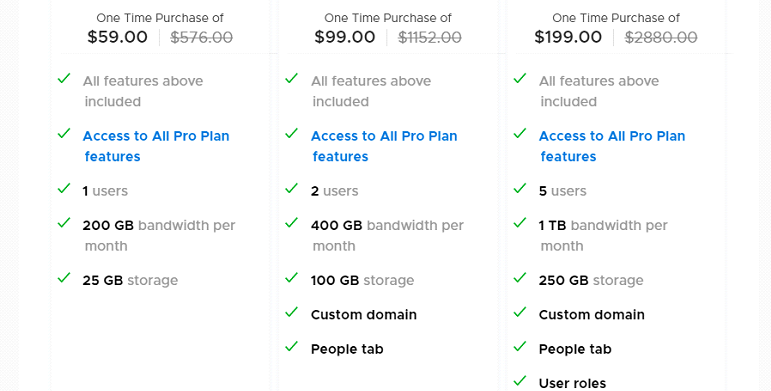 HippoVideo is currently on sale on AppSumo, where you have three different licenses that you can choose from. The Tier 1 license is for one user, offers you 200 GB of bandwidth per month and 25 GB of storage. The price for the Tier 1 license is 59USD as a one-time purchase.
The Tier 2 license is for two users, offering you 400 GB of bandwidth per month, 100 GB of storage, a custom domain, and a people tab. The price for the Tier 2 license is 99USD. The Tier 3 license is for five users, offers you 1 TB of bandwidth per month, 250 GB of storage, a custom domain, a people tab, user roles, team reports, and so much more. The price for the Tier 3 license is 199USD.
All of the licenses have all features mentioned above included, and all of them have access to all Pro Plan features. The AppSumo offer also gives you the option to really test out Hippo Video before you decide if you want to keep using it, as they promise a 60-day money-back guarantee on the purchase, no matter the reason.
Final Thoughts
HippoVideo is made for marketers and sales teams that want to make their relationships with their customers better. The videos you can make with Hippo Video are all in HD quality and will allow you to get close to the customers and make more sales.
Do not hesitate to get Hippo Video for yourself, as it is a safe purchase, and you can get your money back if you end up not using it, which we doubt you will.