Having a great social media presence seems to be almost crucial for any business nowadays – it's the easiest and most effective way to reach your target audience.
We all know how it was back in the day, reaching the audience you want was a bit harder. With social media, you can do that in a few clicks, but the catch is you need to know how to do it right. Or at least have someone that knows how to do it the right way.
The right thing to do is hire a digital marketing agency. They are the professionals who will care about your business as if it was their own. But finding the best ones is hard, that's why we prepared this article for you. Let's get started, shall we?
1. Thrive Internet Marketing Agency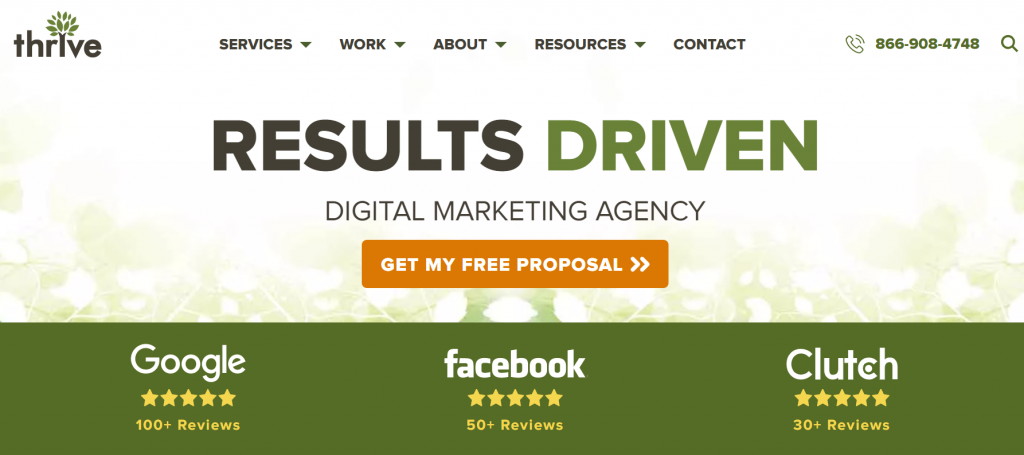 The first agency that we have on this list is Thrive Internet Marketing Agency. This is an agency that's been helping its customers achieve their goals since 2005. This agency and its services are strongest in the United States. But they work with customers from all over the globe.
They have an extreme focus on results and relationships, making them a strong leader in this field. Plus, they promise their clients an award-winning process, integrity and transparency, dedicated contact, and a proven process. All these promises are crucial for a marketing agency to achieve the goals you give them. With Thrive, you'll reach your target goals.
They offer services in many fields from PPC, video production, content writing, web design and development to SEO, Amazon marketing, reputation management, email marketing, and conversion optimization. They cover all the fields that you may need to create a significant presence in the digital world.
2. Vireo Video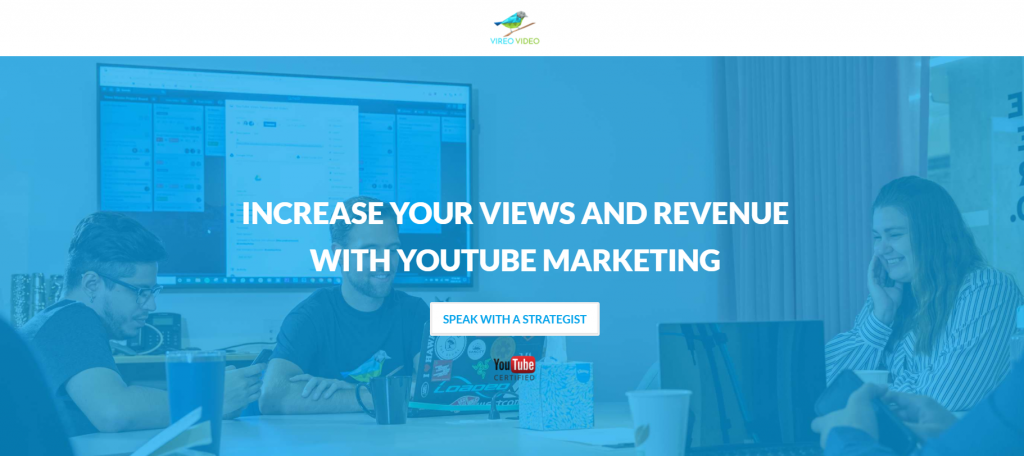 On the second spot, we have an agency mainly specializing in video marketing called Vireo Video. Their services range from video marketing and influencer marketing all the way to advertising on YouTube and Facebook. So, if you are looking for a company that will boost your video marketing campaign – this is it!
They will help you every step of the way, from designing the video to executing the video marketing campaign right from the beginning. Plus, they will elevate your videos so that you can generate more revenue, grow your brand, and hit the goals you want to.
Their services are video SEO, video advertising, video content strategy, video optimizing, and influencer and Youtube marketing. They are also a Google Partner, meaning the teams that will work on your video campaign are Google and YouTube, certified professionals.
3. WebFX
WebFX is our third pick on this list. It is, of course, a digital marketing agency that offers some different strategies than the rest. They do not have a scheme of strategies that they just apply to their clients, and they create custom ones depending on clients' goals and needs. So you can expect a personal approach from them, and be sure that they will cater to your needs.
Their services include PPC, SEO, social media advertising, content marketing, and web design and development. Besides, the people working for this agency are award-winning fellas in design, marketing, and development. So you will have first-class people working on your strategy.
4. Coalition Technologies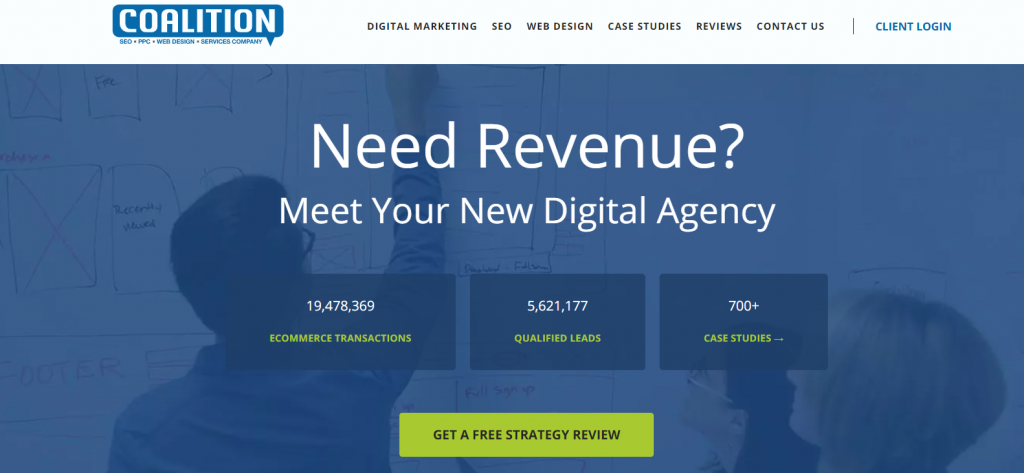 The fourth spot goes out to Coalition Technologies. They are a leading company when it comes to making your SEO and web design top-notch! And we all know how important it is to have a killer SEO game as well as a beautiful design. Plus, if you didn't know, web design is connected to SEO.
No matter what your business is about, these guys will come through. They have excellent online marketing services for all branches. All their creatives, strategists, marketers, and developers are the best of the best in their field. So, if you choose to hire them for a project of yours, you will not regret it.
Coalition Technologies offers PPC, SEO, email marketing, content marketing, social media management, online reputation, review management, and eCommerce services.
5. SEO Brand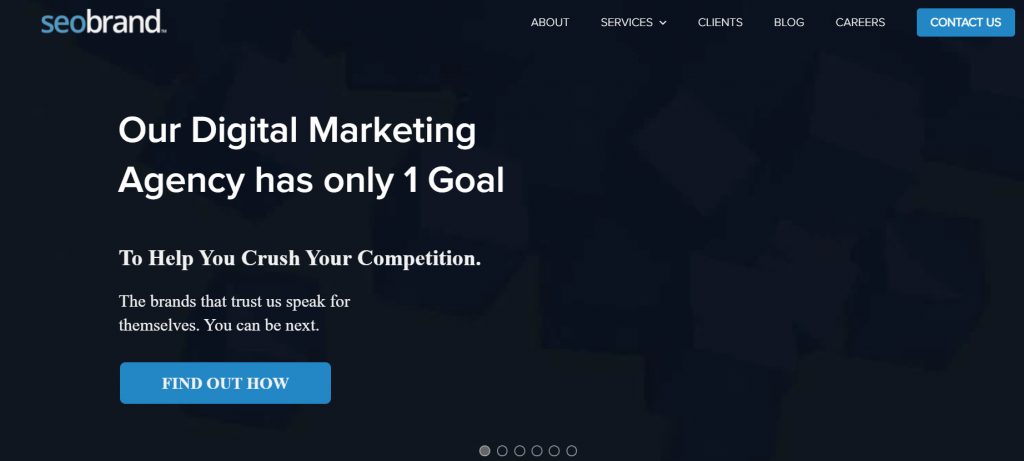 Now for the fifth spot, we have SEO Brand. This is an international agency that offers full service for anyone in the world. Some common optimization techniques are used today were first explored by this agency. So it is safe to say that they like to take risks and come out victorious.
Their team has been working together for more than 15 years, which helps them build, protect, and scale brands in the online world. And we all know that a great working team is crucial to making the proper steps towards the same goal – and their goal is to crush your competition.
SEO Brand offers everything from SEO and SEO audits to content marketing, social media, reputation management, PPC, graphic design, branding, and custom development.
6. Brolik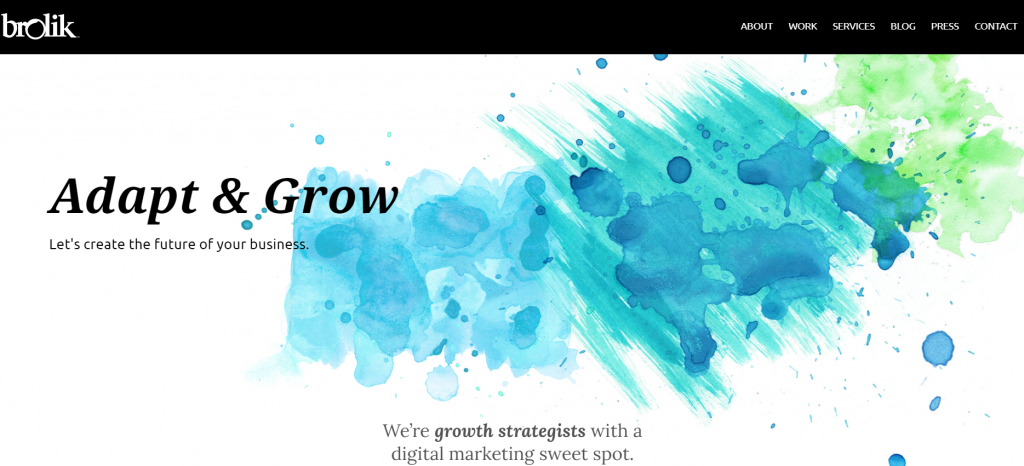 Brolik is an excellent agency and takes the final spot on our list. They pride themselves as growth strategists that have a sweet spot for digital marketing.
Their first step is to find the right audience for you and see how to communicate with them to benefit your business and open more market opportunities. Because of that, their team is build of different problem solvers, creatives, and experienced coders and designers. The more diverse the team, the more different the ideas, which inevitably results in more opportunities.
Brolik will gladly help you with content development, web design, online advertising, SEO, social media, video production, and branding.
Conclusion
In the end, we can all see that with a digital agency, your business will only blossom more. Their number one priority is you, your project, and your goal. If you want some great results, of course, then you need to pay some serious money, but that money will be well spent in the best possible way. The best digital marketing agency in dubai are waiting for you.