Today we will get acquainted with the eCommerce way of doing business. We will see what eCommerce is how to research the market for an eCommerce site, and we will list some tools that will help you research the market and better position your portal. Any online is store is called an eCommerce store. If you bought something online or sold something, whether it was goods or services, then you participated in the eCommerce business.
In the USA, the eCommerce market is worth several hundred billion dollars a year. The potential for earnings is huge. However, it is not enough to just have an eCommerce website. To make sales and be successful in this business, you need to position yourself as well as possible in the market, reach a target group of customers and present yourself and your business in the best way.
You will not be able to achieve this without the help of quality eCommerce market research tools. With the help of these tools, you will reach your target customer group more easily. You can use the tools separately, each individually, and sometimes the best results are given by using multiple tools in combination.
The Best eCommerce Research Tools
1. Jungle Scout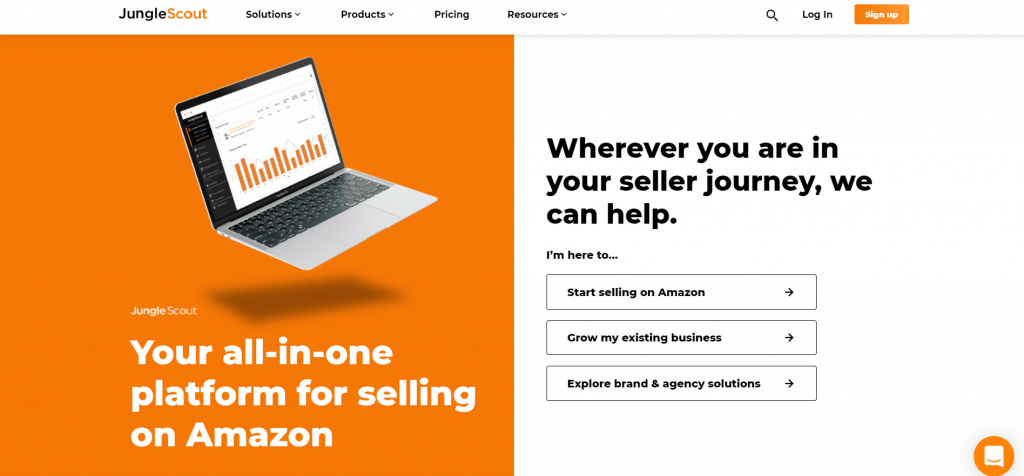 Jungle Scout is probably the most famous research tool that has focused its business on sales through Amazon. Although they are a relatively young company, founded only in 2015, they soon grew into a respectable company and a market leader in this business. They employ more than 200 Amazon experts worldwide, and the company is headquartered in Austin, Texas.
With the help of this tool, you can literally see which products will be the most profitable, which products you need to pay more attention to, and which products are most likely to bring you more growth. Instead of doing product research on Amazon yourself, wasting a few hours a day researching sales models and researching the competition, Jungle Scout will do this job for you instantly.
Jungle Scout offers many different services. We'll just acquaint you with some of the best ones for eCommerce: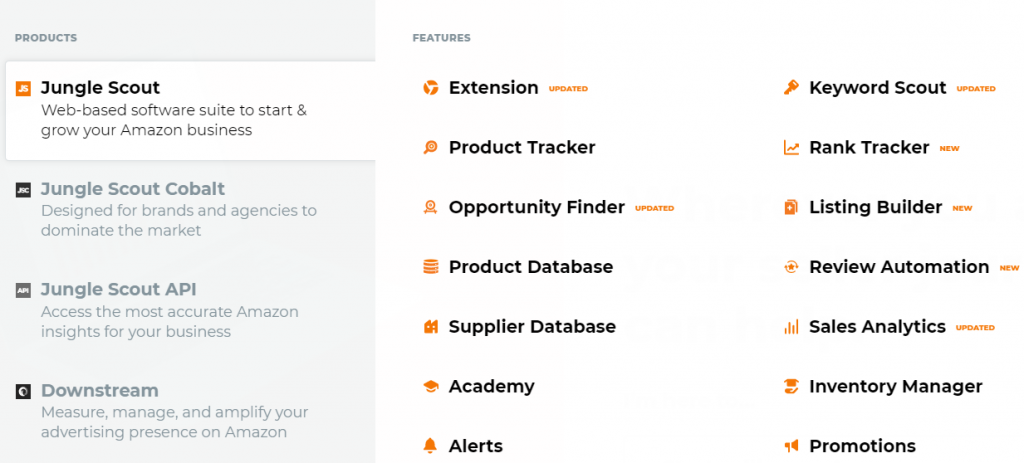 Niche Hunter – This option will help you find the most profitable niche ideas, keywords, and products with the help of filters such as filtering by category, competition display, listing quality score (LQS), average price, and opportunity score. Set the desired parameters, and in a few seconds, you will get a list of business ideas and keywords that you can further explore.
Product Tracker – Here, you'll be able to gain insight into product prices, not only current but also previous prices (price history).
Product Database – Jungle Scout has a database of almost 100 million products, and with the help of filters and parameters, you will easily find what you want.
Keyword Scout – Probably one of the most important options. If you have not found the right keyword, your business may become questionable, and the competition will take your place.
Jungle Scout is currently the best and most popular tool for researching business through Amazon. Prices for using the service are from USD 59/mo, USD 159/3 mo, USD 399/yr, and USD 999/yr for the Master Bundle package.
2. Semrush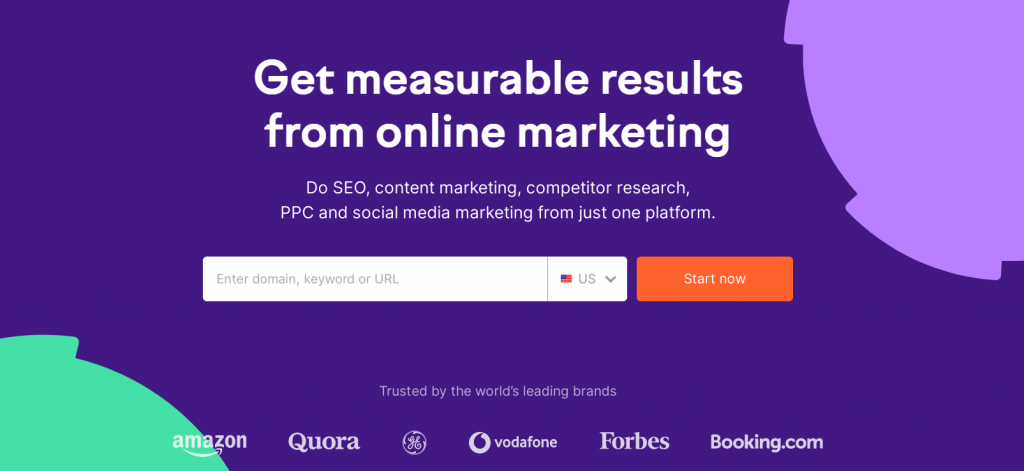 Semrush is a very high-quality tool whose purpose is primarily to help you optimize your site for search engines. It was created in 2008 and is currently one of the most famous SEO tools of today. This service will give you a wealth of data that you can use to create better, unique content that will attract more traffic, to technically tweak your pages to rank better on search engines, you can even get keyword suggestions that you should use to make your articles had a better position on search engines.
The main features of this tool are:
SEO – You can discover millions of local and global keywords that will improve your business.
Content marketing – Get tips to create the best possible articles and also track content reach.
Market research – The option to analyze the traffic of any site and find out which promotion methods your competition uses.
Advertising – Find the best keywords for any PPC campaign, as well as analyze marketing campaigns, both your own and those of the competition.
Prices for using the service are from USD 119.95/mo for the Pro plan, USD 229.95 for the Guru plan, and USD 449.95/mo for the Business plan.
3. Ahrefs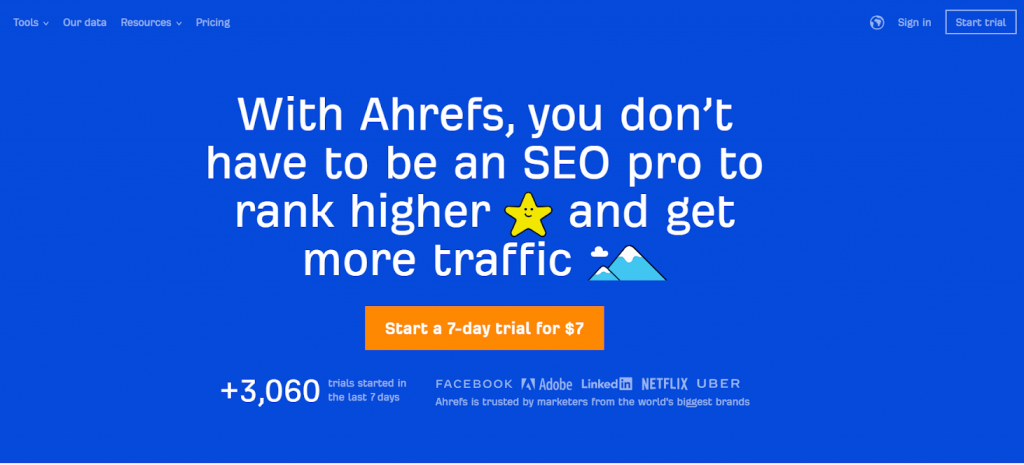 Ahrefs is another popular SEO tool. It was created in 2011 in Singapore. And over time, it has become a large and respectable company that will greatly help you in the SEO optimization of your business. The tools offered by Ahrefs are keyword research, keyword and backlink gap tool, backlink profiling tool, internal link audit, site SEO audit, Disavow tool, and Content explorer.
The company offers a trial period of 7 days, during which you can try all available options. The first thing you will need to do is verify your domain with one of the options offered, and then you
can try out different tools.
In terms of price, the cheapest plan is the Lite and costs USD 99/mo. The Standard package costs USD 179/mo, the advanced package costs USD 399/mo, and the most expensive is the Agency package – USD 999/mo. If you pay immediately for the whole year, you will get 2 months for free.
4. Linkio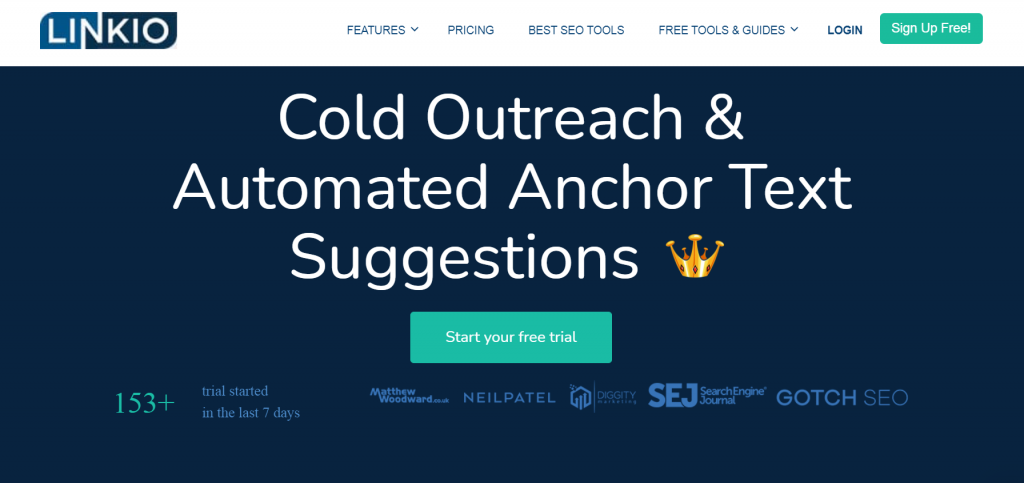 Linkio is another great SEO service. We must mention that this is a cloud-based service. Many companies and private users trust Linkio. With the help of complex algorithms, it can perform detailed analysis and help you create the best content for your pages, all to achieve a better position in search engines.
Some of the features of this system are CMS, localization, keyword search, user management, keyword tracking, rank tracking, and link management.
This is all you need to research the market in detail, research keywords, but also research the competition pages in order to improve your own pages. As for the price, all packages are paid monthly. You have the option to take an annual subscription with some savings. The prices range from USD 19.90/mo for the Personal package all the way up to USD 149/mo for the Plus.
Wrapping up
If you have your own eCommerce site or are just starting out in this business, you will need some of the tools we have listed for serious progress. It is vital to research the market to know the current trends and demands. With these tools, you can explore the competition's business to see what you are missing and improve your business. You can also use more of these tools in combination to get the best results.