In the ever-growing world of digital marketing, social networks have become the easiest and most efficient way of reaching a potential audience. Social networks have brought online advertising to the very top of its own development and the leading position goes out to Instagram.
Such a platform can really be a powerful tool and an important factor for boosting your business and expanding the audience pool of potential customers. One of the wisest ways of using this platform's full potential is Instagram automation tools.
These tools are using third-party software to manage our accounts and they can do all the actions on our profile without our presence as we assign. I'm going to introduce you to a few of the best ones of our choice.
SocialPilot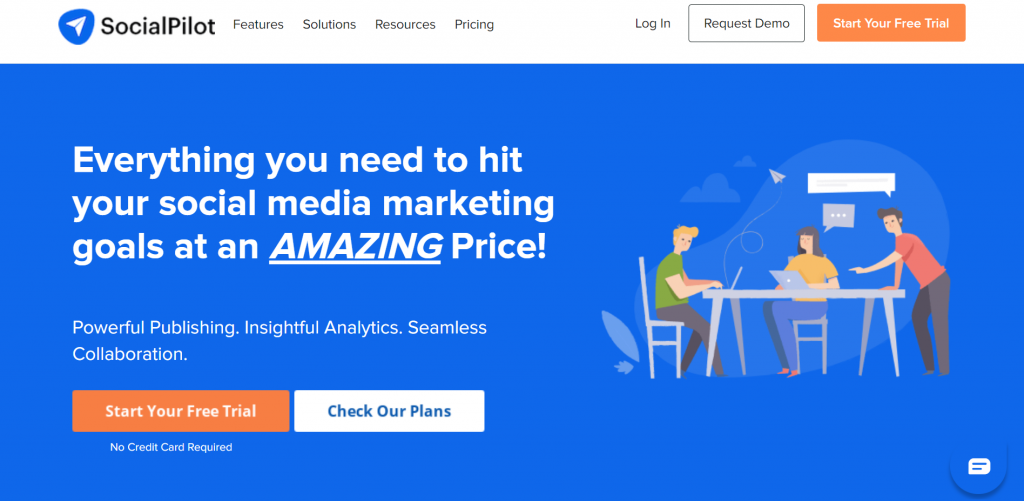 Being active on social networks and having many successful social accounts, means that you have to spend a lot of time maintaining those accounts. With the help of SocialPilot, you can save time and have over 75 successful profiles on different platforms.
One of the widely known and used features of the app, "Bulk Scheduling", allows us to discover valuable and important content on Instagram and to upload up to 500 posts. One of the best things about it is its simplified interface. You can easily become a professional social media manager with the help of this tool.
Inflact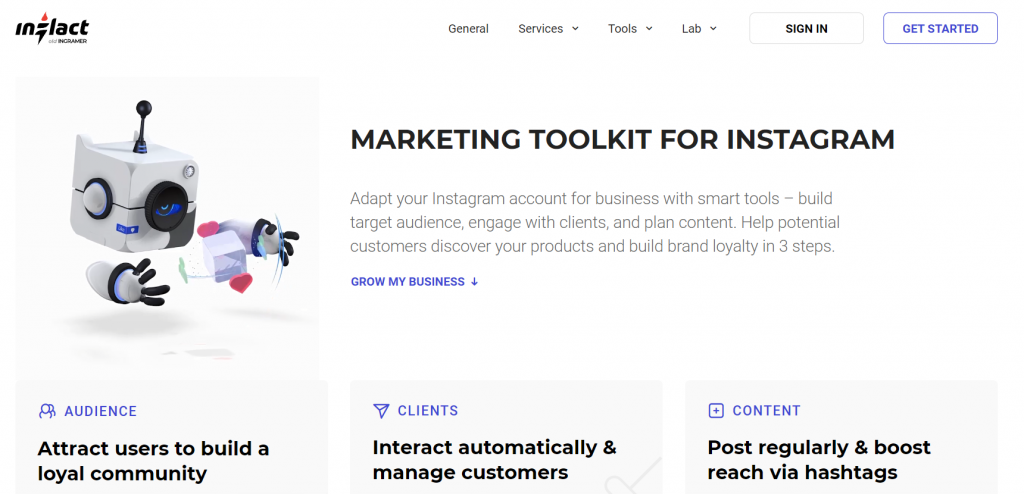 Inflact offers a bunch of options and automates the processes of exchanging direct messages, automatically following/unfollowing people, generating appropriate hashtags for posts, liking posts, and publishing on a specific date and time.
The user-friendly dashboard can be downloaded to the desktop and customized to suit your personal preferences and goals you want to reach.
If choosing the appropriate hashtags for the posts is a time-consuming activity for you, Inflict will do the job for you and find the right ones using different algorithms and methods.
Kicksta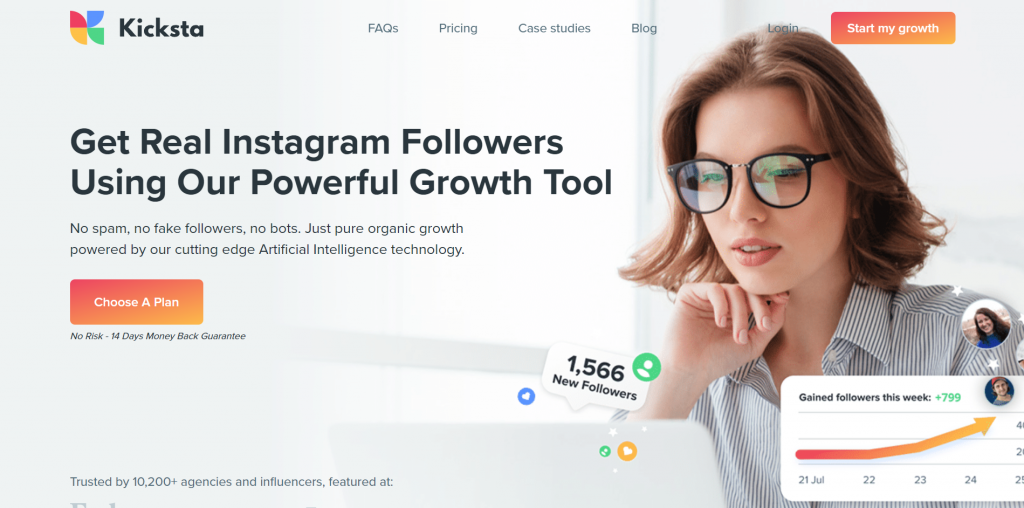 The main goal of every Instagram user looking for self-promotion is expanding their followers' list. This tool gives you just that. It provides you with the opportunity to gain follows from real users that are actually interested in your content.
It's based on hashtags from competitor accounts and large Instagram profiles, so you get access to their audience. It's very easy to use and all you have to do to gain Instagram followers with Kicksta is give your Instagram account name, password, and the targeted audience.
Tailwind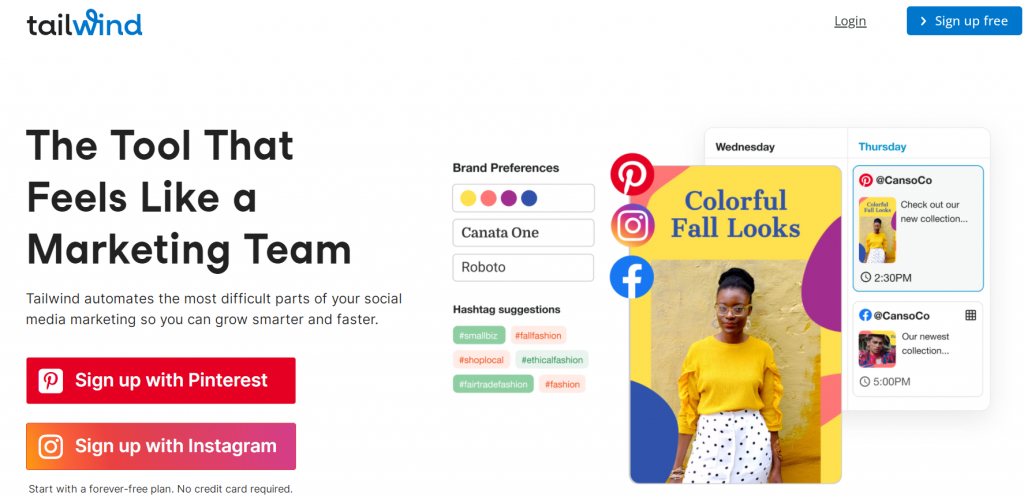 Tailwind is a very popular tool for maintaining Instagram accounts and also it supports Facebook and Pinterest. This tool analyses the activity of your followers and based on that data it chooses the perfectly calculated moment for sharing your posts.
Timing is everything and with the help of this tool, you'll be able to get the most out of your audience by posting at the moment of the highest activity rate recorded. It provides the option of 14 days of free use and after the trial period, you have various options of payment to choose from.
Jarvee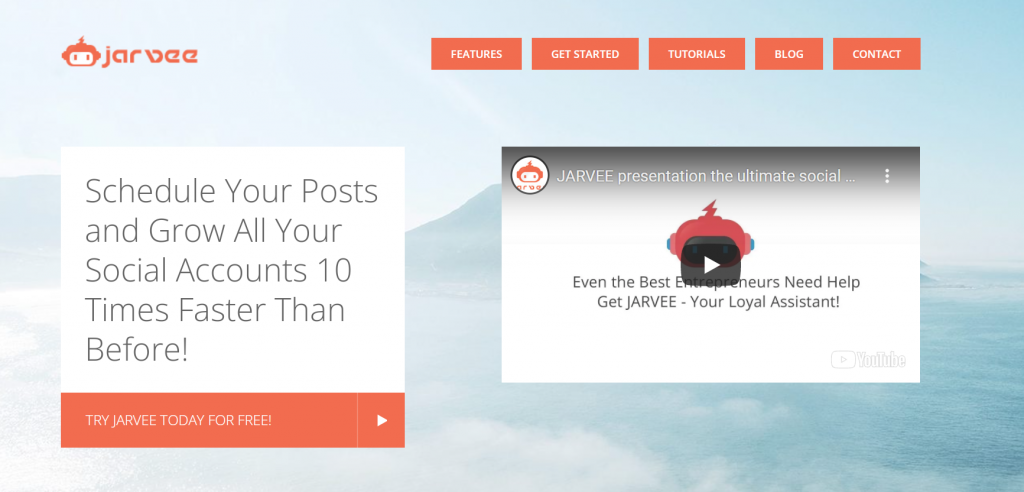 If you want to have a variety of options for automating activities on your Instagram account, then this tool is right for you. Jarvee supports some very important features and such as following/unfollowing people on Instagram, reposting, liking, deleting posts, user researching, and so on.
In addition to Instagram, it allows us to manage other social networks such as Facebook, Twitter, Linkedin, Pinterest, YouTube, and Tumblr. It's very easy to use and comes with the option to choose which day to publish the desired post. This tool is based on the Windows system and works best with Windows 7 and later versions.
If we need it active 24/7, it can be installed on Windows VPS and accessed from a mobile device, which separates it from the rest and gives the upper hand compared to other platforms of the same kind.
Conclusion
We live in a time where sharing our successes, ideas, and life, in general, has never been easier. The fastest way is through our social networks. Having successful social accounts gives us the opportunity to progress in our businesses much faster. As technology advances, we have more and more abilities for someone else to do it for us instead of putting time into exhausting processes.
This is how these tools work, if we don't have a lot of time for our social media, then we have an alternative that will cover those jobs for us. I hope you have gained new knowledge and experience in how to increase reach and create new opportunities for your Instagram account and other social networks.