Instagram exceeds the number of more than a billion active users per month, of which as many as half are logged in every day. The threat to Facebook, Snapchat, and similar social networks that are very much in use today is Instagram.
According to statistics, Instagram's users share and add more than a few billion likes and photos every day. It is obvious why you want to be on Instagram and why you're trying to shine with your profile.
Over time, Instagram has also become a great place to make money by promoting your brands through personal profiles. Accordingly, many users aim to achieve as many followers as possible. If you belong to this group of users, below, you can find out which five apps you need to use to make your profile more visible.
Getting help from a coursework writing service UK will save more time for you to pay attention to editing Instagram photos on your own.
1. Snapseed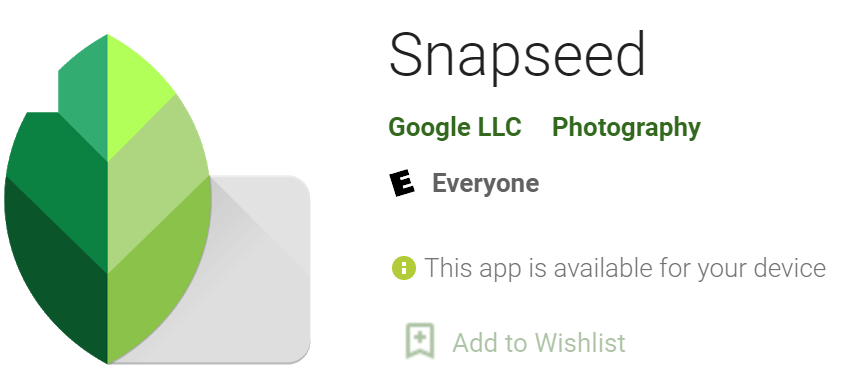 Repeatedly named the best photo editing app developed by Google, Snapseed truly offers the best and most convenient photo editing options. Multiple options available all in one place. The advantage of using this application is quickly adding various filters, adjusting colors, contrasts, and light.
It is also possible to make more severe corrections, such as removing objects from the photo. It takes a couple of days to master it, but it is definitely worth the time and effort. What makes this app more memorable than others is the existence of the HDR option that provides professional photography.
The application is free and can be used on Android and iOS smartphones. What needs to be further emphasized is that it works on both JPG and RAW files, preserves the personal look, and applies them to new photos later. Snapseed is an application that outperforms others in terms of quality.
2. VSCO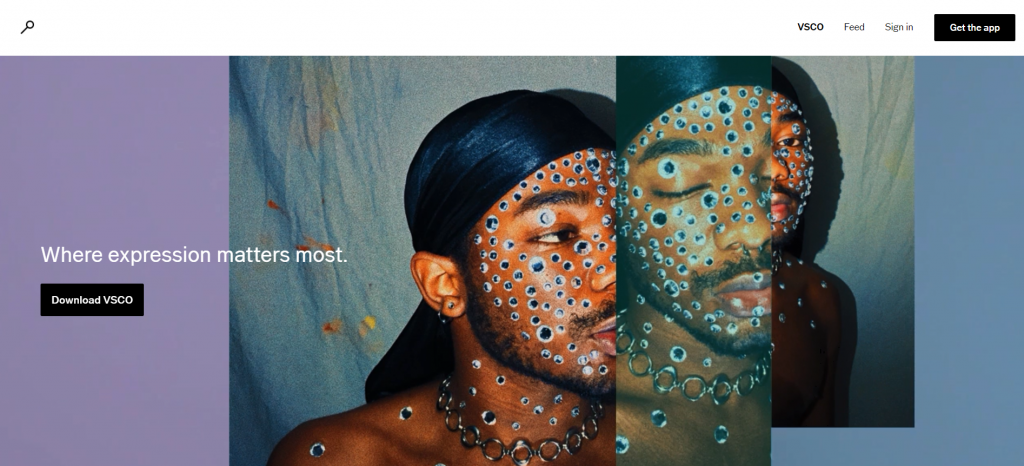 Faster and more efficient photo processing is now possible – we present you with the VSCO app. It is an alternative camera that makes both taking and processing photos possible. It has exciting filters that slightly change the color and character of your pictures (some of them are free).
VSCO also affects the exposure, color temperature, and sharpness of the frame. You can also follow other creators and share your photos with the VSCO community. It can be used with its basic VSCO presets or standard editing tools (edit with familiar tools such as contrast, saturation, and grain). VSCO and Snapseed, as two competitors, are leading apps in the field of simple photo editing.
If you use Instagram often, you could also notice the daily use of the hashtag #vsco, which is enough proof of VSCO's popularity. There are almost no Instagram influencers who will not mention this app as one they are addicted to.
3. Adobe Photoshop Express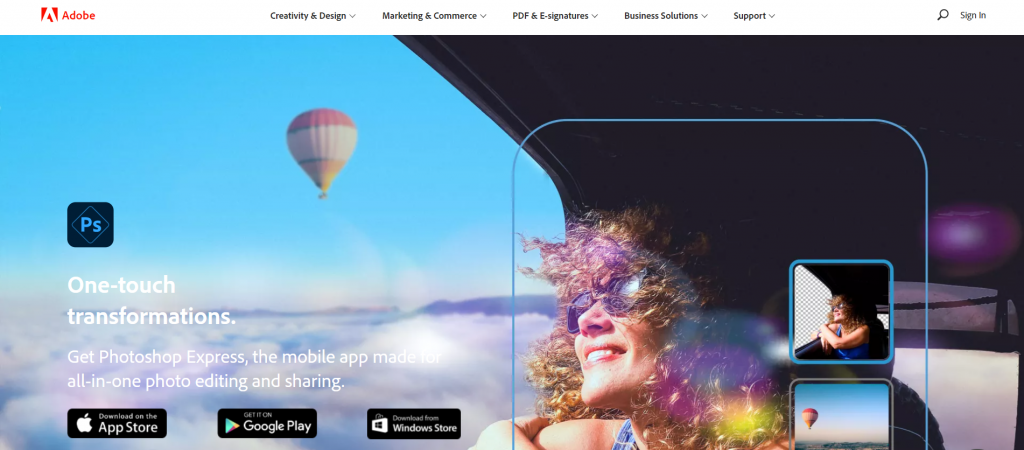 Adobe Photoshop Express is a powerful but intuitive solution for editing, capturing, and sharing the best photos. To access the app, you need to sign in with a Google, Facebook, or Adobe account before using Photoshop Express. This app has an impressive array of photo editing tools, including filters and collage creation.
It comes with various presets that can make dramatic changes to photos with one touch and create visual changes to the look and feel of photos. The Instagram editing feature comes with debugging, fixes, and auto-fix features.
Users can also add custom text or graphic watermarks to images. Also, it is possible to adjust all types of settings such as cropping, resizing, exposure level, saturation, and colors. Adobe Photoshop Express is available for free download for Android and iOS devices.
4. Pixlr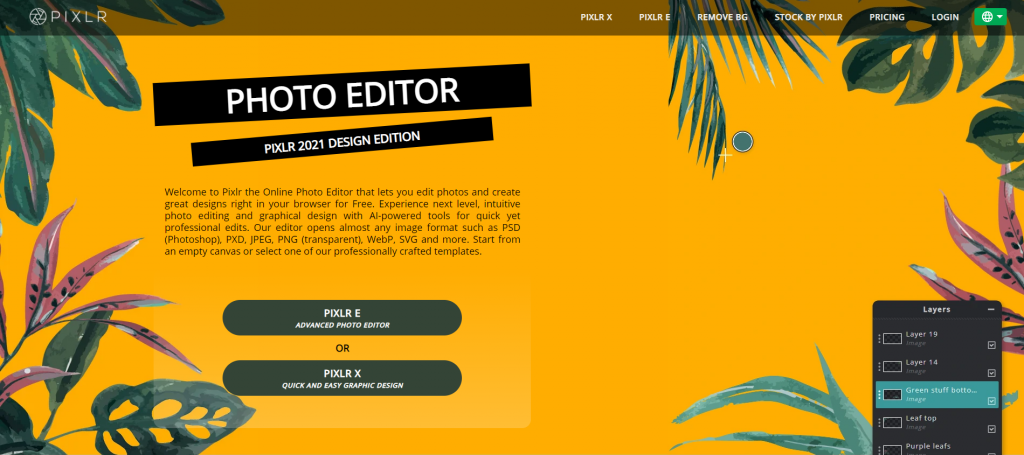 Pixlr is one of the most traditional photo editing apps for websites for creating network montages. We say this because Pixlr has multiple functions. It is used for editing and improving photos and for making your graphic designs.
Not only can you do basic photo editing, but you can also choose from many different effects, layers, and filters, and you can share edited photos on your social media platforms directly from the app. Some of its tools allow you to crop and resize images, create collages, and automatically balance colors, among many others.
This reasonably comprehensive photo editing app also includes brush functions like Snapseed but with limited setup options. It is most similar to Photoshop as a photo editor because it contains effects like pencil, halftone, poster, watercolor. It has many equal parts and abbreviations.
Pixlr is ideal for users looking for free photo editing services on both their PC and mobile phone via a free app available for Android and iOS devices. With this fantastic app, you can unlock your creativity.
5. PicCollage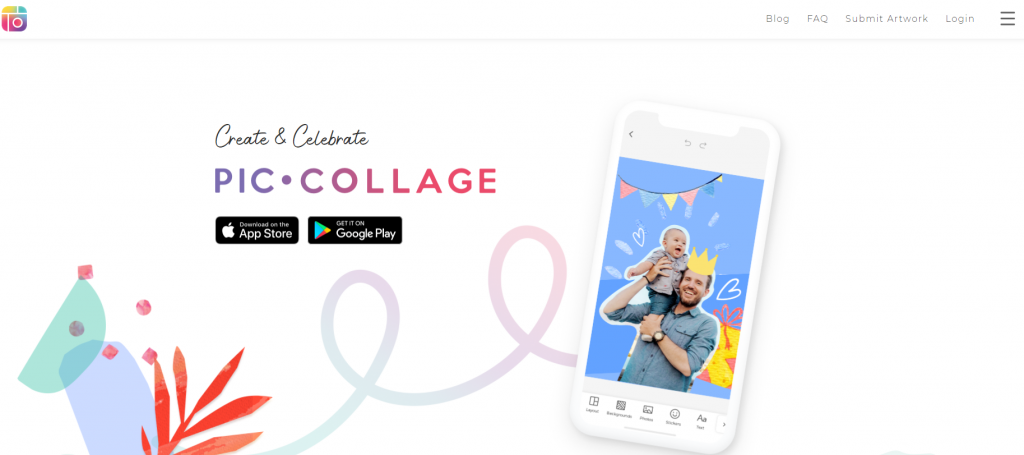 If you're a big fan of collage pictures and want to merge more photos, then check out the PicCollage app – you'll get more options.  We can surely say this is another great app, and so can the 50 million users who downloaded it from the Play Store. Also, you will be able to decorate your collages with numerous stickers, letters, fonts, backgrounds, and effects.
One unique feature that sets the Pic Collage app apart from others is editing photos using Aviary, a popular photo editor, with just a double-tap on them. It's also possible to search the collages of other users and thus explore new ideas that can benefit you as a new user.
Final Thoughts
It's important to mention that this selection is just a small part of what you can find if you take the time to explore new and better opportunities to improve your Instagram profile.
Editing the photos and content you post on your profiles is one of the key factors that increase the visibility of your profile. Instagram is a great app, but if you want your photos to stand out, dedicated photo editing apps usually outperform the platform's natural capabilities.
Now that you've been presented with a list of popular apps designed to edit photos, images, or collages, it's up to you to try out all the options available on these apps and create an Instagram profile worthy of attention. We also suggest checking out an app that can add a smile to any photo in just one click.