Hashtags are an important aspect of most social media, especially Instagram. They are most commonly used to find relevant photos under specific terms. Entrepreneurs use hashtags to reach more people and gain organic followers. There are a lot of hashtag strategies you can use to make the most out of them.
One of the biggest reasons to utilize hashtags is to make sure that those who don't follow you see your posts. Without hashtags, only your followers will be able to keep up to date with your profile. With so many different hashtags you can use, it can be hard to find the ones perfect for your niche. Here are the 6 best hashtag generator tools.
1. All Hashtag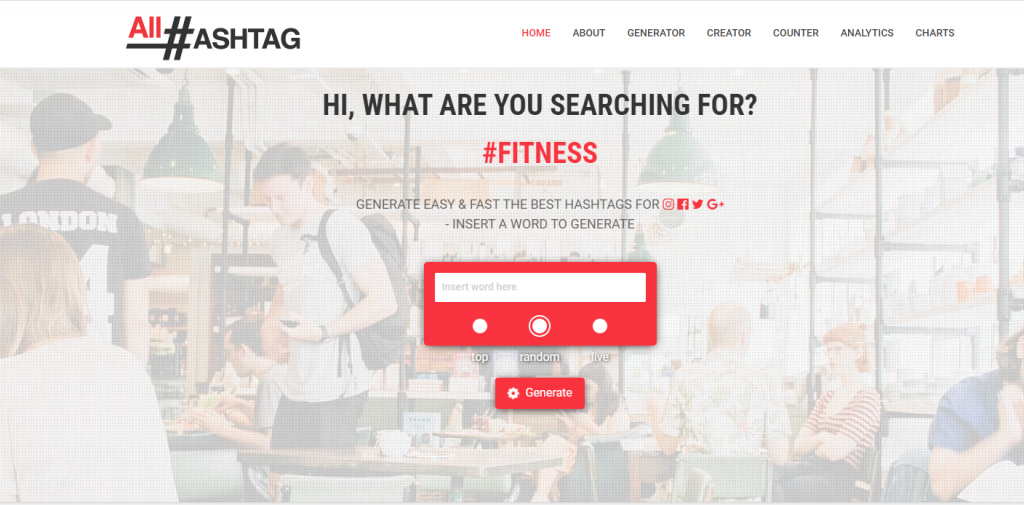 All Hashtag is a basic hashtag generator that a lot of online content creators use regularly. With this Instagram generator tool, you can create and search for the most effective hashtags on different social media outlets, especially Instagram. This is one of the best hashtag generator tools you can find online.
It generates the best, random, or active hashtags that are relevant to the term you searched for. You can easily create your hashtag strategy and get more traffic through them. This tool allows you to choose the best hashtag for your social media marketing plan and see fast growth.
It will provide analytical information about them and help you determine which ones work the best. It has a generator that is available for all hashtags based on a keyword you are looking for. There are different options you can use to make it even more useful.
2. RiteTag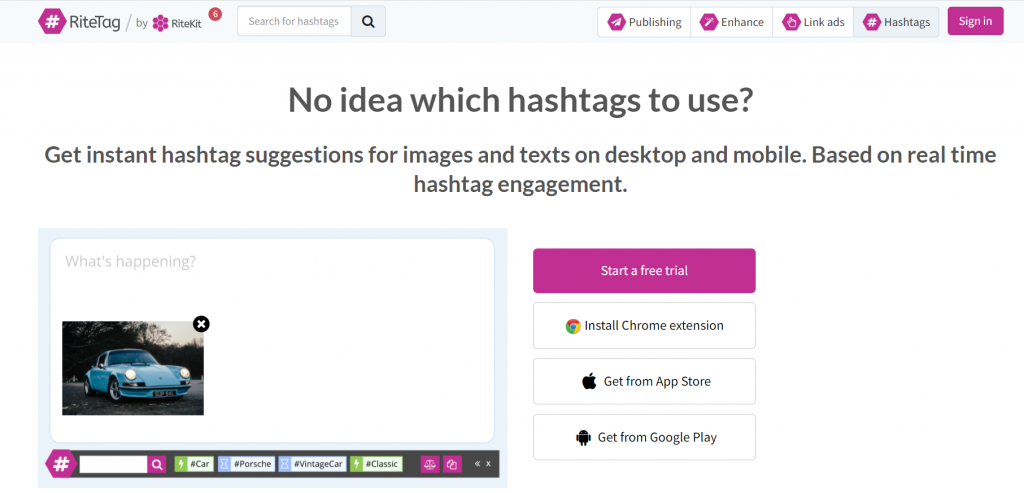 RiteTag is great for beginners as it can be used on desktop and mobile platforms. This simple hashtag generator makes it easy to create perfect hashtags for your accounts as it provides current hashtag suggestions.  RiteTag delivers relevant and real-time data-based hashtags based on the text of your posts or your images, and per what you select. It does that based on real-time hashtag interactions that are popular among thousands of users. It is a paid-for tool and costs $49 a year.
Before you decide to commit to this tool, you can try it out for free to see if it is what you need. Along with its basic capabilities, it has browser extensions that provide better hashtag searches. If you prefer mobile applications you can use RiteTag on Android and iOS.
3. Instavast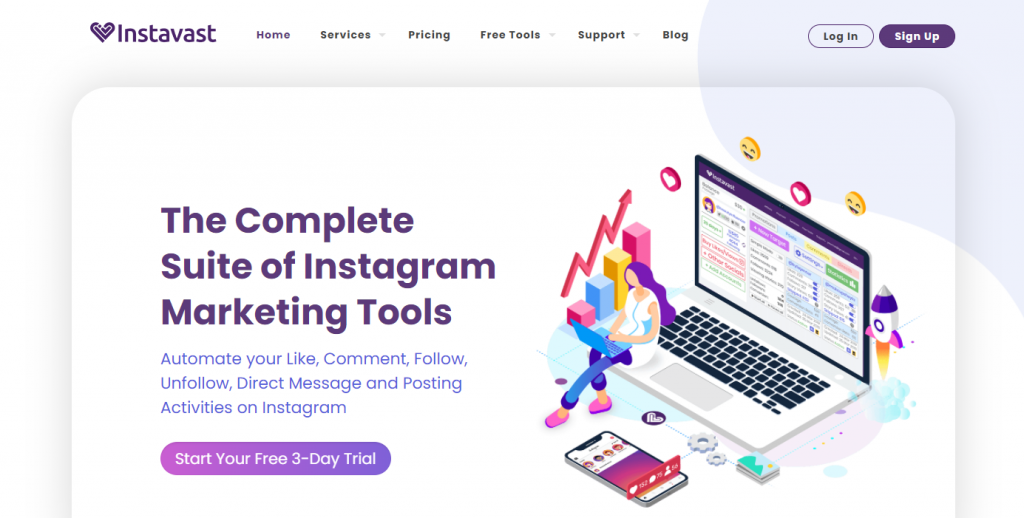 Instavast is a hashtag generator tool that comes up with a lot of Instagram hashtags fast.  Did you know there are hashtags that are banned on Instagram?. Those hashtags can seriously damage your Instagram growth. With this tool, you can find out exactly which ones are banned and steer clear.
Instavast categorizes them as either entirely banned hashtags or temporarily banned, either way you should not mention them in your posts. This tool also provides a lot of different features. It displays similar hashtags depending on the photo, URL, or caption you use and makes it easier to broaden your reach organically.
4. #HashMe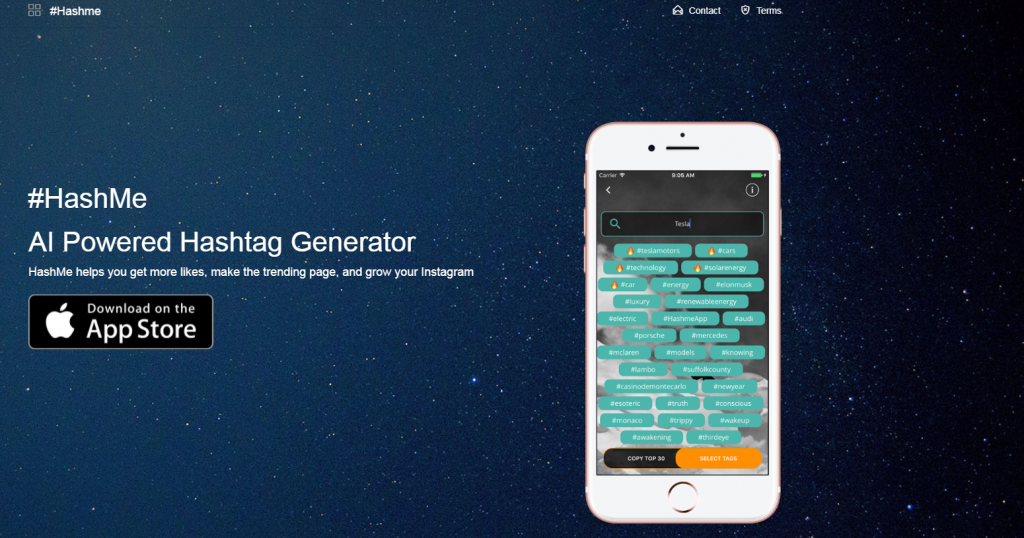 #HashMe is an AI-Powered hashtag generator. Plus, it offers a free version you can use on your smartphone. If you want to be able to use all of its features you can upgrade to a monthly membership. A lot of users find this tool helpful and use it daily.
HashMe allows you to submit a photo or search for hashtags that are in your niche and get found by the right people. It makes it easier to look for current hashtags and change them whenever you need.
Once you find a list you can pick your favorites, and paste them directly onto Instagram. The free version is limited, but when you purchase a HashMe subscription, you get unlimited tracking queries.
5.  Hashtagify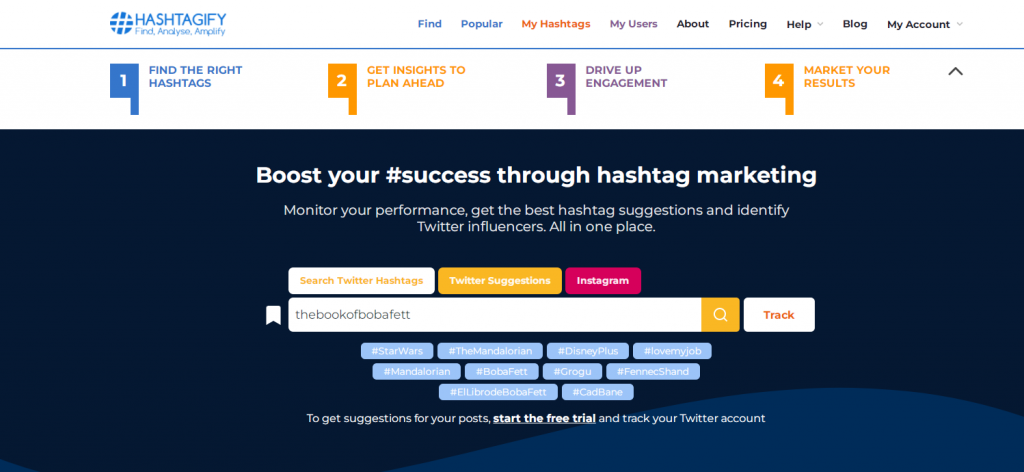 Hashtagify is an Instagram generator tool that allows you to find out everything about any hashtag on Instagram. You will be able to find out how many people used the hashtag as well as learn about similar ones you can use in the future. One of the advantages of this tool is the easy-to-use dashboard.
It allows you to quickly find the hashtags you need for the photo and the caption. You can do basic hashtag research with the free version which is enough if you are a beginner. You can enter a suggested hashtag and Hashtagify will how popular it is. It will also show you alternative hashtags that may be useful to you.
6. Photerloo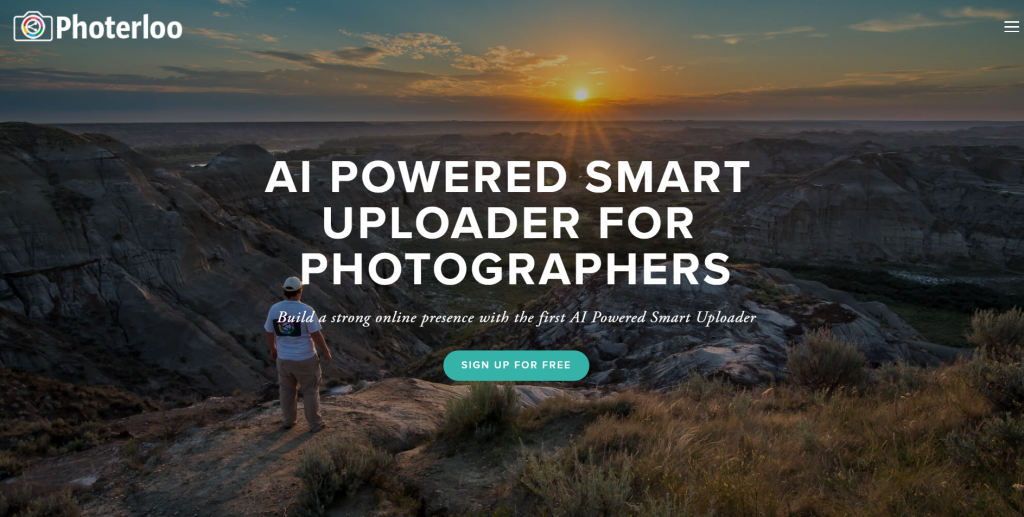 Photerloo has a machine learning system that finds the most relevant hashtags for your Instagram. The great thing is that it can be used to analyze any image and recommend relevant keywords that other users are searching for. You'll see two lists after you've uploaded an image to this tool.
Suggested Photo Keywords and Suggested Instagram Tags can help you use the most efficient hashtags on Instagram. You can also use Photerloo to see how many people used the hashtag before you. When you've found the hashtags recommended to you, simply copy the hashtags and paste them into the caption of your Instagram post or in the comments.
Final Thoughts
If you are unsure of the best ways to use hashtags with your posts on Instagram, use one of these 6 hashtag generator tools.