Building a stable brand is critical for every business. Social media has fast become the ideal platform for expanding an audience and elevating the brand to a new level due to the sheer number of users. Currently, there are almost 4 billion people online, so why not take that advantage and build your business in a more approachable way.
Social media provides excellent opportunities for businesses to enhance their performance, but with so many people checking in, your brand has the issue of distinctiveness and standing out. So you have to make sure that you bring something new and unique to the table with your brand.
Here are five amazing tools that will definitely help your branding, each of which have their special use cases and unique features.
Finteza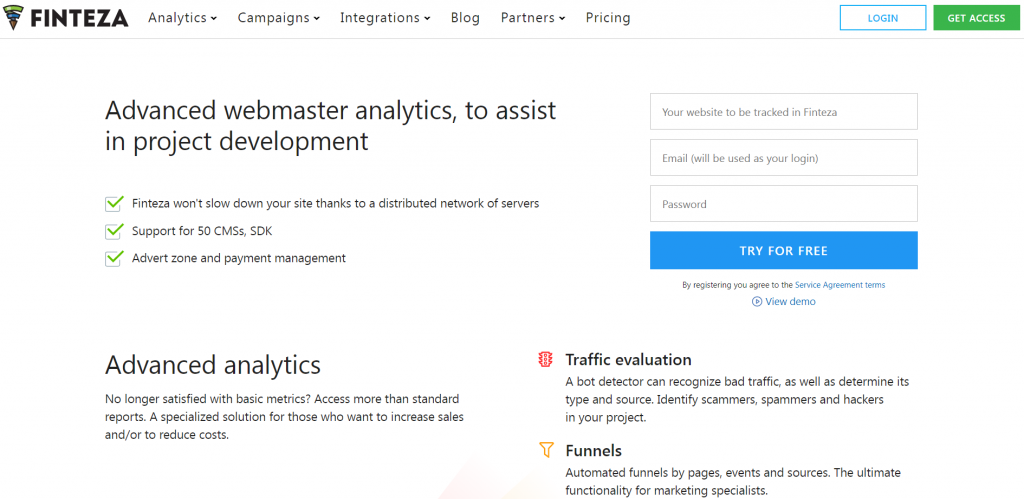 Finteza is an amazing tool that will help you gather precise and detailed information on your social media efforts with an analytics system that has a stable and detailed focus on conversion optimization. This tool keeps track of various segments of your site's visitors from all channels.
Finteza automatically organizes all of your social media traffic in one place. As we mentioned before, Finteza offers conversion optimization that helps you better understand how social media users engage with your webspace and shows the steps from drawing visitors to converting them into loyal customers.
Furthermore, you may utilize retargeting to re-engage your consumers and offer tailored content to clients who have previously interacted with your business.
NapoleonCat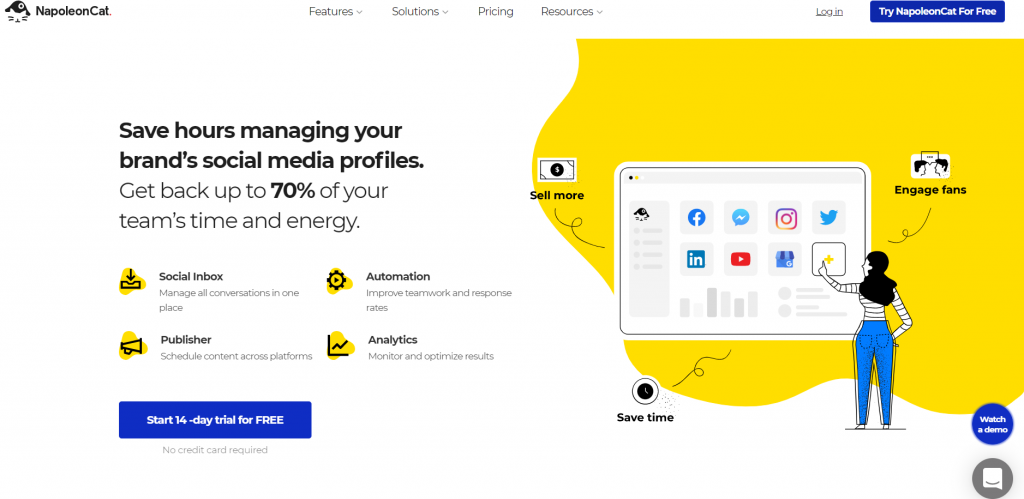 NapoleonCat allows you to manage all your social media profiles from one dashboard, including everything from posting and tracking discussions to analytics and reporting. The best feature of this application is the Social Inbox, which allows you to read messages, see likes, comments, and remarks from many channels in one location.
You can also respond to these right away and ensure that nothing goes wrong. This feature is especially useful for businesses with several Google My Business locations, as all assessments from every location can be viewed on a single dashboard.
VistaCreate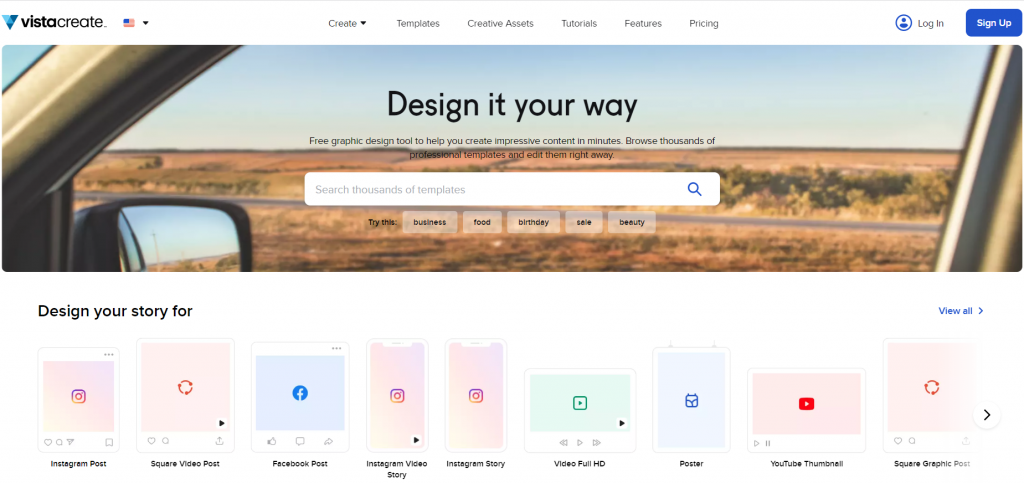 People usually follow and keep track of the things that are pleasing to look at. To ensure that your site is both aesthetically pleasing and functional, take a look at this tool. VistaCreate is a simplistic and free-to-use graphic design tool that helps you create attractive social media visuals.
It has a large number of templates and design ideas to match your projects, whether you are building a Facebook page, a TikTok compilation, an Instagram story, or any other form of online content.
What is ALSO nice about this tool is that you can store all of your graphics in your account utilizing the "My creations" page. That way, all your work will be safe. This happens automatically as you work, and you may develop designs ahead of time to share on social media. This tool also comes with both video and text-based courses that can help you create a better design.
VistaCreate's premium plans begin at just $7.99 per month (if you pay right away for the whole year), and you get unlimited access to thousands of high-quality, free images and other helpful files.
Awario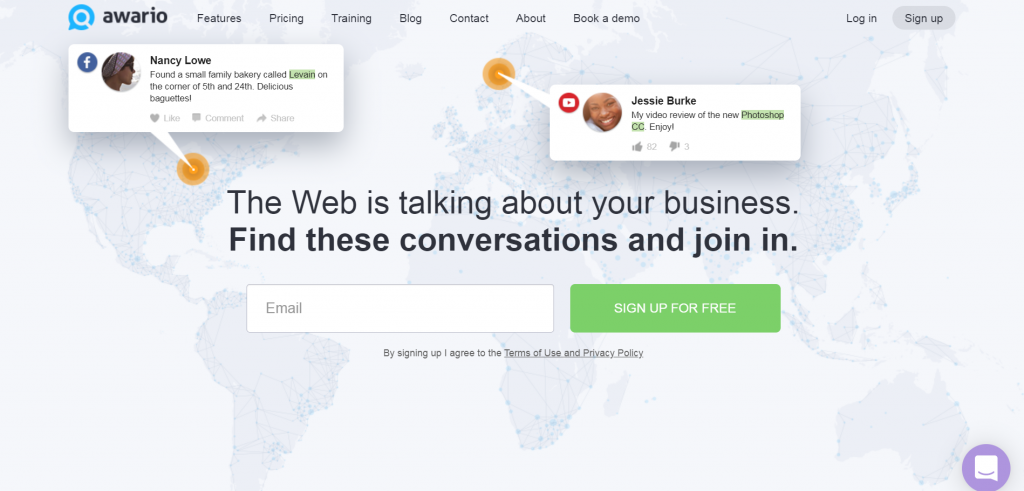 Awario is a social media monitoring application that functions as a type of real-time search engine. It allows you to track mentions of your brand, rivals, campaigns, or anything else on social media and the web in general, as well as track how word-of-mouth recommendations increase over time.
This tool has a large number of helpful features such as flexible Boolean search, deep-dive analytics, and reporting, among others. One of its most useful characteristics is the capacity to identify possible leads. The leads function is here to help you identify prospective leads on social media.
You may also spy on your rivals to find out who is dissatisfied with their products or services and then give them a good alternative. This allows you to snag a competitor's customer without trying too hard.
Messagely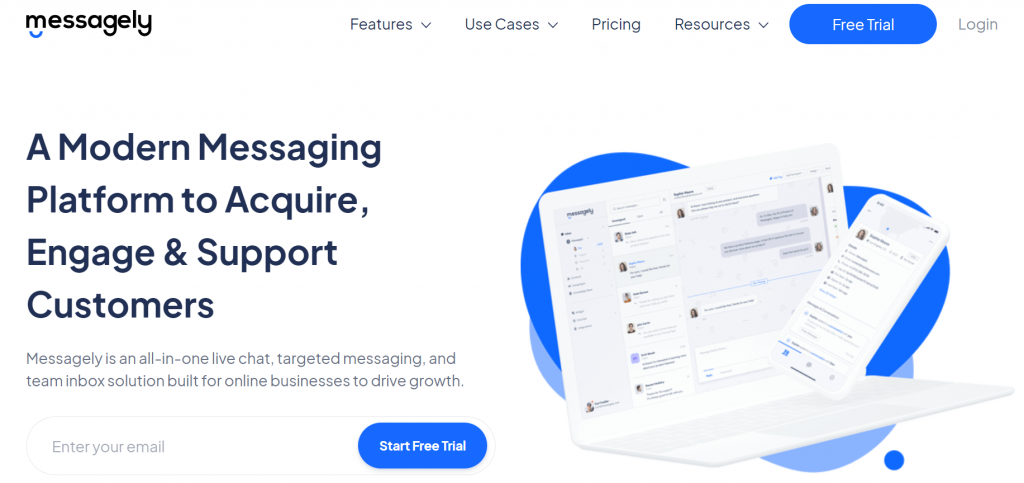 More and more customers want tailored products that are created with their specific preferences in mind. And nowadays, 89% of them are looking to connect with brands via messaging – and in response, chatbots are an excellent option to help increase gross sales and maximize lead acquisition.
Messagely allows you to integrate chatbots into other social platforms. The platform is jam-packed with complicated choices that allow you to quickly organize and communicate with customers 24 hours a day, seven days a week.
This tool also assists you in better understanding your target audience's desires and assessing any difficulties within your chatbot processes. This enables you to take a customized approach to your advertising and marketing activities and increase interaction with your followers. Similar to what can be done by using the services of a marketing agency Manchester.
Final Thoughts
If you want to develop a strong social media brand, utilizing tracking and reaction tools is the best way to go. Each of the apps described above provides excellent capabilities on several fronts.
To select the best tools for your needs, you must first establish your company goals and what you want to accomplish with your brand. Once you have determined your ultimate goal, you can work backward to identify the tools that will help you achieve it and create a plan on how to get to your final destination.
That is why we wrote this article, to help you achieve your desired goal and create a web space that will represent you the right way.