Have you ever wondered about the safety of your site for your visitors and customers? Did you know that website safety can help you rank higher in Google searches? Yes, website safety can make an impact on the overall perception of a brand.
But how do you make your site more trustworthy?
The answer is simple: by installing an SSL plugin on your website. It doesn't matter if you are a small business or a big corporation; an SSL is vital for every website. That is why we prepared a list of the best SSL plugins for a WordPress site.
What is an SSL plugin, and why do you need one for your website?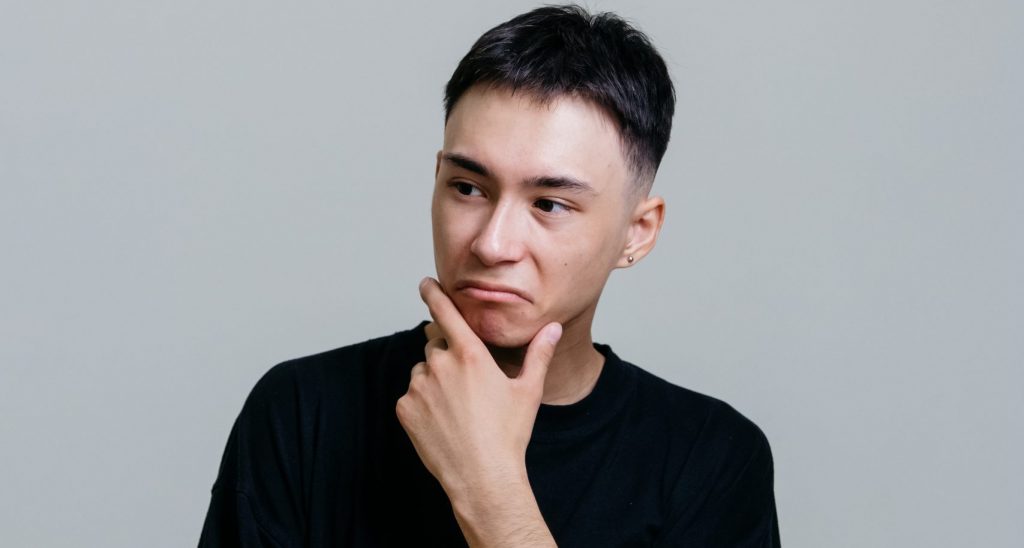 SSL or Secure Sockets Layer is a system that keeps the communication on your site safe. It is actually a way to secure data coming to your website. One can know that a website has an SSL installed by the green lock that appears left to the URL of your page. Another sign that a website has an SSL is the HTTPS prefix before the website's URL.
If your website doesn't have SSL, Google may mark it as unsafe and give it a lower ranking. Also, this can negatively affect organic traffic. SSL actually ensures the safe transfer of data, its correlation to a proper server, and its integrity. Every website should have SSL installed because it affects visitors' trust.
When you install an SSL certificate, you show your customers they can trust your business. This also helps protect your website from viruses and hackers. Now that you know what SSL is and why you should install one, it is time to present you with the five best SSL plugins for WordPress.
Best SSL plugins for WordPress in 2022
WP Force SSL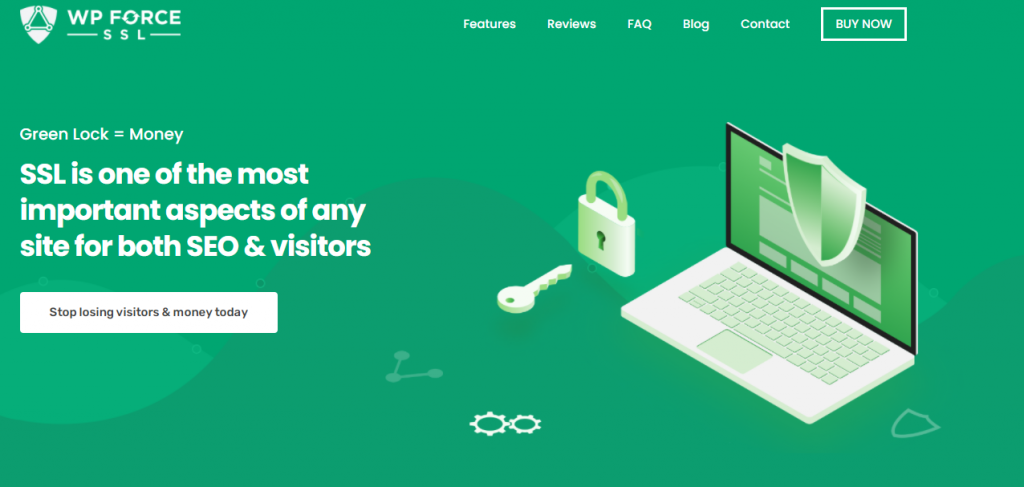 WP Force SSL is, without any doubt, the best SSL plugin for WordPress in 2022. It comes with many features and won't leave users wanting. First of all, WP Force SSL comes with plenty of tools that work with any other plugin or theme. The plugin has an automatic content scanner that can check every page of your site in search of errors.
Furthermore, the SSL monitor scans your website in search of more than 50 errors.
The plugin is easy to use and comes with customer support in the premium version. You can easily track all of your payments, sites, and SSL monitors on one single location – the dashboard.
This plugin is created to be simple and easy to use for millions who may not have any technical knowledge. It can automatically generate an SSL for you, and you will be able to install it to your site easily. You can use any type of SSL certificate for this – either free or paid.
The best thing about WP Force SSL is that it offers you to move your license between various sites. In other words, if you deactivate your site but you still have your license, you can use that same license on another site.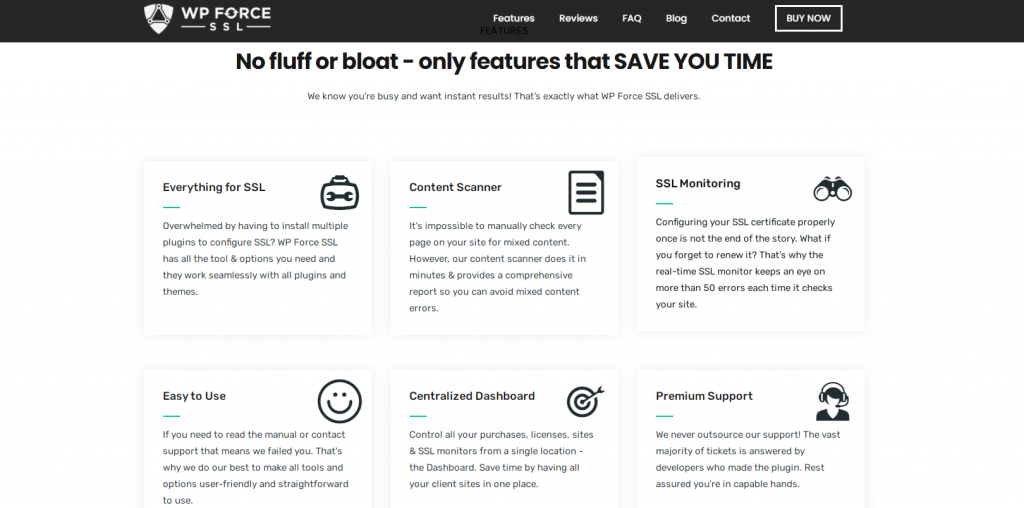 The plugin does a real-time content check and is always on the lookout for any mistake that could harm your site's reputation. If you decide to move your website to a different address, WP Force SSL will securely migrate the content to a new page. And guess what – this will be done without coming in contact with code! It will also add an SSL certificate and any other necessary features.
The plugin comes in free and pro versions, and as with pretty much every other plugin, the PRO version offers many more features. For example, content scanning and support are only available in the PRO version.
There are three different PRO plans to choose from:
Personal lifetime – you get a license for one site, lifetime support, all current and future assets, a content scanner, real-time SSL monitoring, and a dashboard.
Team Lifetime – you can have five sites under a license, and you get lifetime support, all current and future assets, a content scanner, a dashboard, real-time SSL monitoring, and white-label mode.
Agency Lifetime – With this plan, you can have 100 sites. You also get lifetime support for your website and all current and future assets and plugin updates. A content scanner, a dashboard, real-time SSL monitoring, white-label mode, and rebranding are also included in this plan.
Really Simple SSL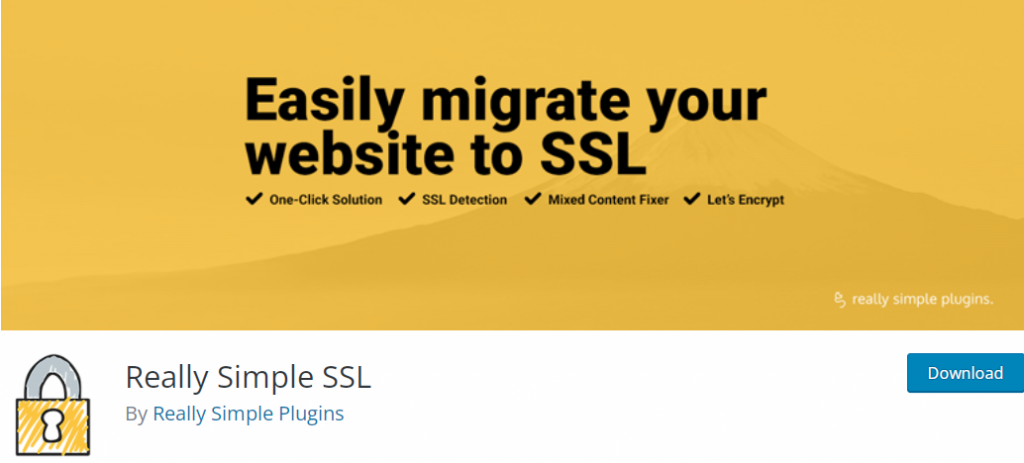 This is a very reliable SSL plugin that is very easy to use. You can install Really Simple SSL with just one click, and the plugin offers a PRO version too. If you go for the PRO plan, you will get additional functionalities like site configuration for HSTS, advanced security tools, and much more. But, the free version is enough if you only want to protect your site.
WP Let's Encrypt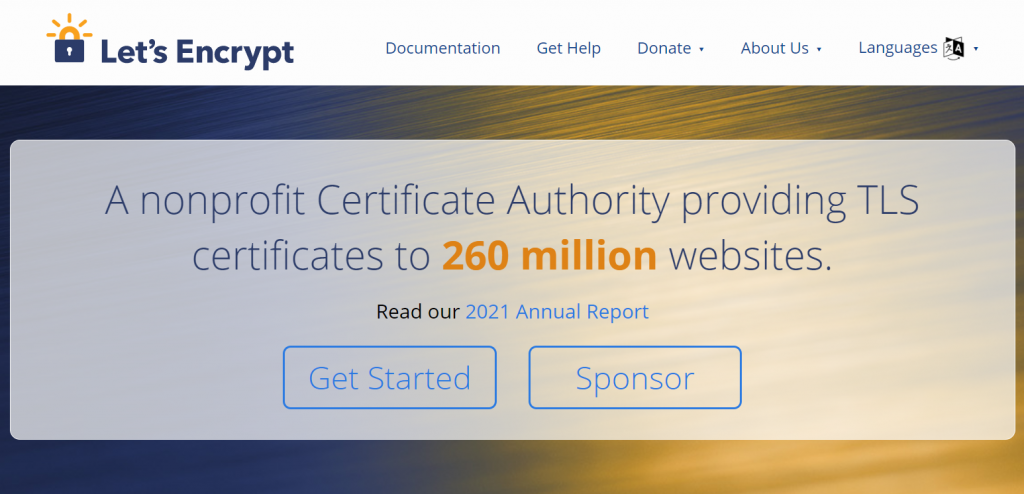 This plugin comes with an SSL certificate, and it automatically verifies your HTTPS domain. WP Let's Encrypt is very easy to use and comes in free and pro plans. The pro plan is good if you are a beginner and need the help of developers to set up your SSL. You can make certified files and install them on your server too.
The pro plan also offers the chance of automatic renewals of your subscription every 90 days. And the pro plan includes DNS authentications too.
SSL Zen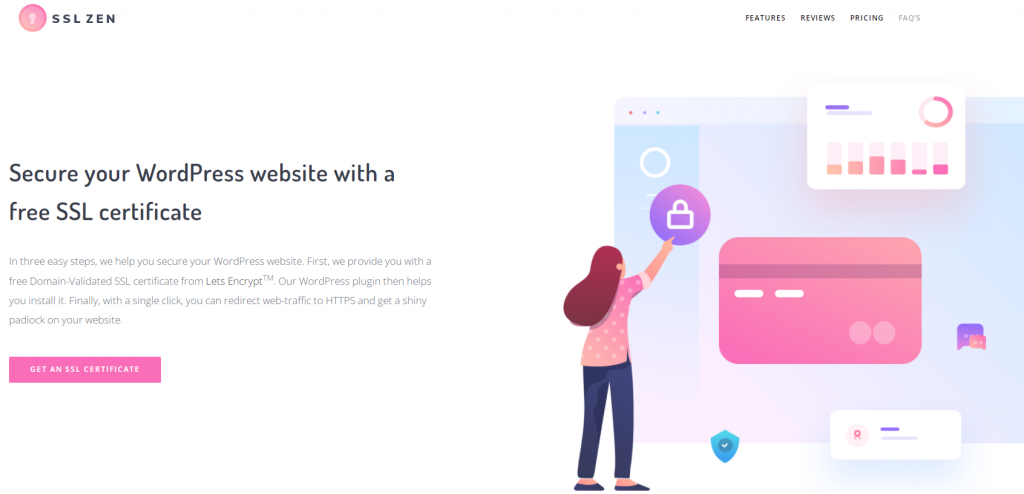 Just like other plugins on this list, SSL Zen also comes in a free and paid version. If you opt for the free version, you will need to manually verify your domain name and upload and configure your SSL certificate on your server. You will also need to manually renew your SSL every 90 days when using the free version.
With the pro plan, renewals will be done automatically. You will also get access to many other features (Domain verification, Automatic SSL Generator, Support, Spam Protection, block of potential harms…)
Easy HTTP Redirection (SSL)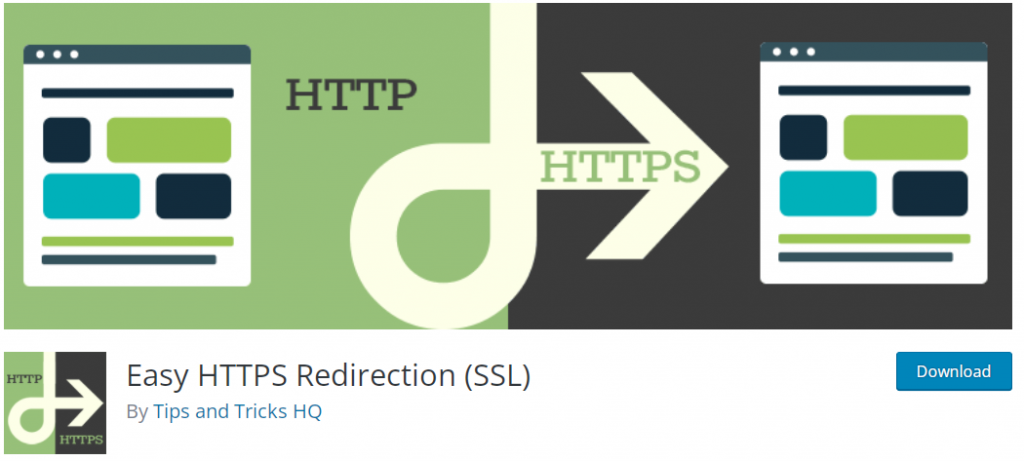 Just like its name says, Easy HTTP Redirection will easily transfer your website from HTTP to HTTPS. With this plugin, visitors will be automatically redirected to the HTTPS version of your website.
In other words, when someone wants to visit the non-HTTPS version of your website, this plugin will automatically send them to the HTTPS version. The plugin actually forces search engines to index your HTTPS pages.
Conclusion – What is the best SSL plugin for WordPress in 2022?
An SSL certificate is a very important aspect of a successful website. Not only will it show your customers that you are trustworthy and reliable, but it is also a great SEO tool that can help you rank higher in searches. It will also protect your website from viruses and any other attack attempts.
If you want to choose the best SSL plugin for your website, you should definitely go for WP Force SSL. This plugin is the best when it comes to the available tools, value for money, and quality of the service. Their real-time content checker and SSL monitoring really go one step further in ensuring the safety of your site.