If you're a content writer, you'll want to provide the best content possible for your readers. You gradually realize that in order to make your posts more professional and useful, you'll need a number of content writing tools. Writers of content are unable to complete all jobs on their own.
They need specific automated tools to help them create better content. This is where our list of best content writing tools comes into play. Among other things, the purpose is to improve writing, organize articles better, increase readability, and come up with new article ideas.
We've developed a list of the best content writing tools for 2022 to make your job easier and help you generate high-quality interactive content. But next to just writing great SEO-optimized content, your website needs to always be at its A-game if you want to succeed – this means good loading speeds, which requires a good hosting provider.
So if your site is lacking in that department, let us recommend one. WPMU DEV hosting ticks all the boxes. It's affordable, fast, secure, fully dedicated, and the #1 rated WordPress host on TrustPilot. Get 20% off any of their plans.
Grammarly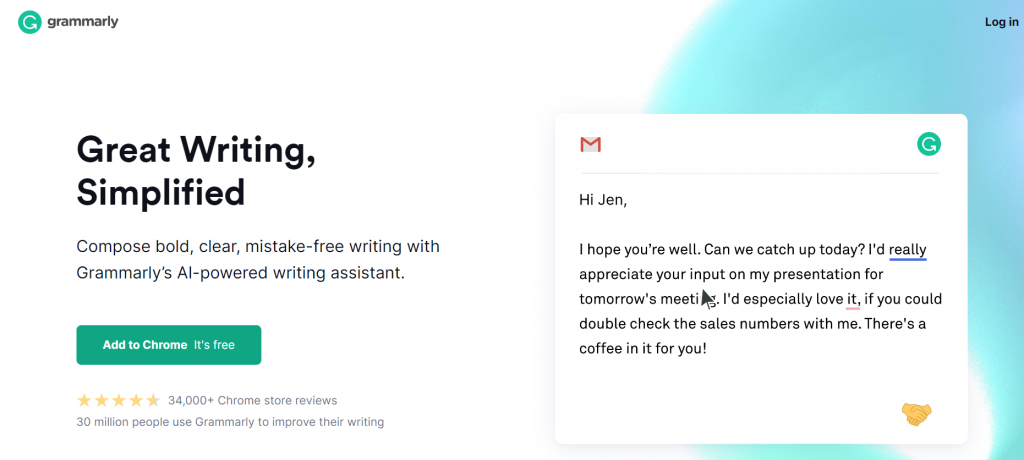 At this point, no one can even begin to doubt that Grammarly is one of the most popular writing tools on earth. It's an excellent tool that allows you to save time. It includes a free grammar checker and also helps you improve your writing skills.
Grammarly can be installed as a browser extension to make it even easier to use. When writing emails, commenting on social media or working on projects on platforms like Slack, Asana, and others, Grammarly is here to free your writing of any typos or redundancy.
You can type directly into Grammarly or write on any other platform and then paste your work into Grammarly afterward. Grammarly doesn't add any unnecessary spacing, therefore pasting your work is faster than with other tools. Another thing to keep in mind is that Grammarly's suggestions are tailored to your unique needs rather than being general.
Quetext
Are you looking for a safe and trustworthy plagiarism checker? Quetext is your best bet if that's the case. It's a must-have tool for you if you're a blogger, freelance writer, or academic professional. Quetext features some of the largest searchable databases of books, websites, and journals, making it easier to avoid plagiarism at work.
Another thing that grabbed me was how similar the Quetext dashboard design is to the Grammarly website. Of course, following the industry leader in your profession is a good idea.
Quetext also safeguards its users' intellectual property rights. They are not going to sell any of the documents in their database. Furthermore, using their service does not demand any kind of document authorization.
YoastSEO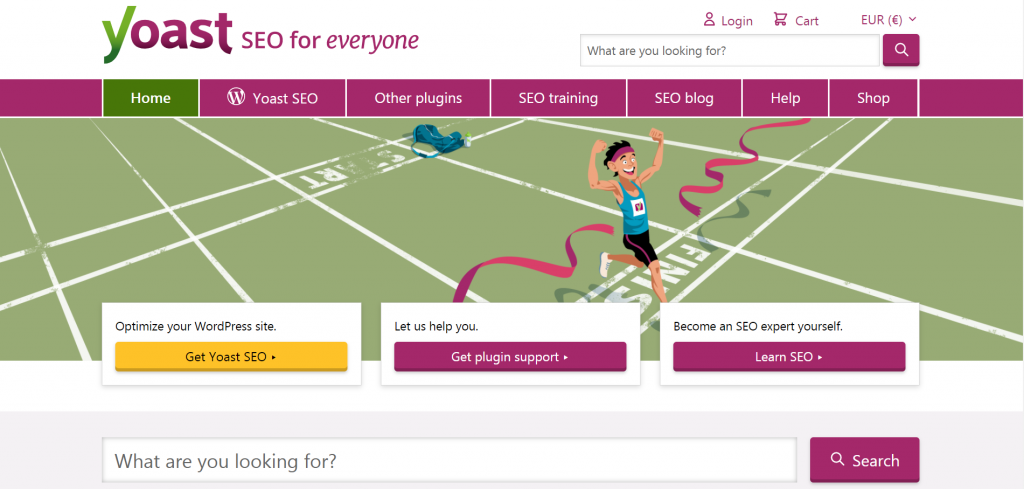 Another amazing content writing tool for 2022 is YoastSEO. If you're a WordPress user, YoastSEO is a powerful tool that you can't afford to overlook. It helps you examine your article titles and meta descriptions. YoastSEO can also provide you with a readability analysis for your content. It not only points out errors in your work but also provides strategies to enhance it.
You can also use it to verify if your material has enough connectors and determine your Flesch reading score. Internal links, subheading distribution, sentence length, and other criteria can all be checked with this tool.
YoastSEO gives helpful reminders of potential opportunities to improve the optimization of your content. If you're having trouble implementing those suggestions, make sure your writing is laser-focused on the subject.
MarketMuse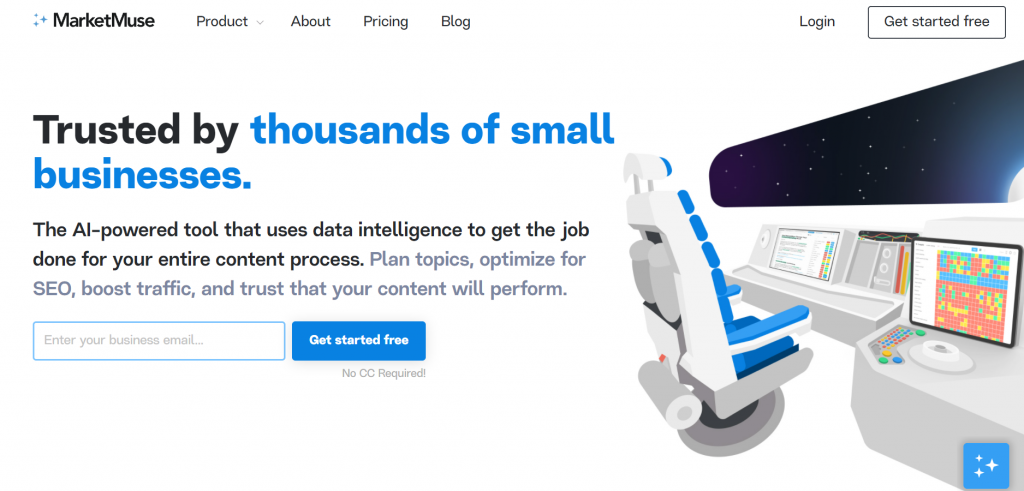 MarketMuse is a one-stop shop for SEO content optimization that can help you improve any post's Google ranking. This content production tool comes with a variety of content optimization options.
In order to create meaningful content, MarketMuse instantly calculates the most important subjects and keywords to include in your articles. The research is based on aspects such as user intent, content performance, and others.
The Content Optimization tool from MarketMuse provides a real-time score for your content. In order to optimize your published material, you can enter the URL in the box at the top of the page. MarketMuse will then import the text for you.
The Content Strategy and Content Advisory capabilities are two of MarketMuse's most essential features. It does a thorough audit of the material on your website.
Dragon Speech Recognition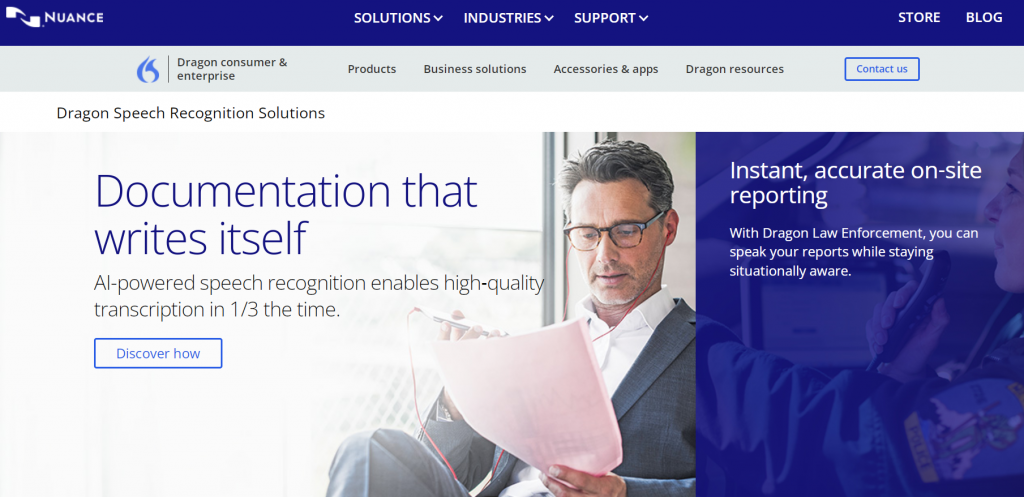 Suppose you're working on a tight deadline and have no idea what to do because you need to write thousands of words in a couple of hours. This is an unwelcome situation that might occur to any content writer. What if we told you there's software out there that will listen to you and write everything down for you? One such application is Dragon Speech Recognition.
It has a pretty straightforward user interface. When you stop speaking, the application's in-built program transcribes the words into the active window at the spot where the cursor is located (however, you can disable this option to increase the speed).
The program's three primary functionalities are voice recognition during dictation when the speech is transcribed as written text, recognition of spoken instructions, and text-to-speech command when the document's text content is spoken.
Conclusion
We hope this list will aid you in content creation. We tried to include tools designed for various situations. Some of them will speed up the creative process, while others will give you a more detailed insight into various statistics important for SEO and other visibility trackers.