Are you looking for a convenient tool to help manage your events but feel overwhelmed by the number of event plugins on the market? Event management and promotion require practical and user-friendly tools that offer all the required features, even when it comes to events held online.
We have curated a list of the best, hand-picked event management plugins you should consider getting in 2022.
1. Eventin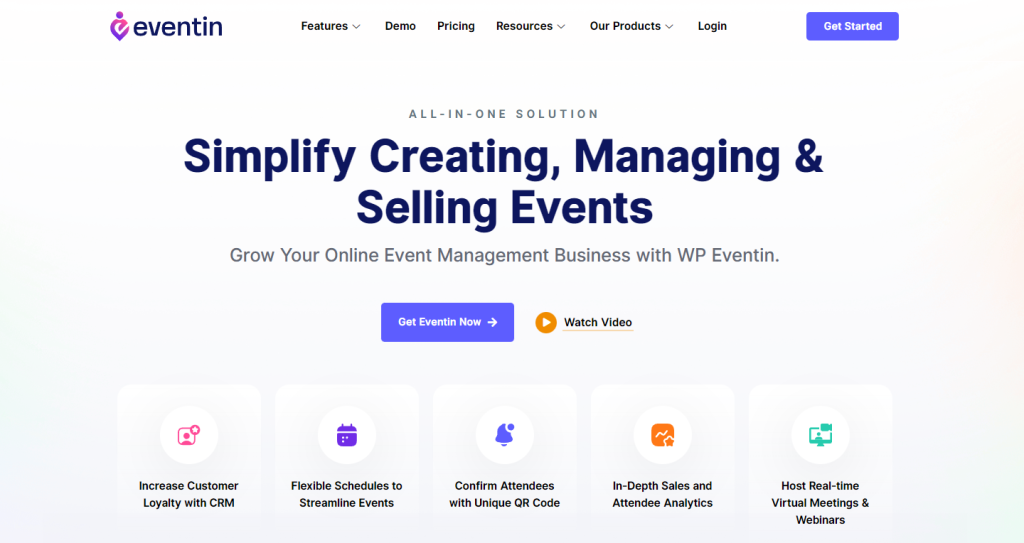 Eventin is a great plugin designed to help you manage every element of event planning without a hitch. With this plugin, managing an event becomes user-friendly, whether you are organizing an in-person event or an online gathering.
Eventin is compatible with a variety of other tools, such as WooCommerce, Zoom, Google Calendars, Twilio, and Zapier. This helps you track attendance and keep visitors up-to-date with the latest changes. Since online events have become commonplace, with Eventin you can easily launch or synchronize Zoom meetings and webinars.
You can also create registration forms and QR codes, as well as a unique ID for your visitors, in order for them to confirm their attendance. Once you want to share the statistics of the events with your team, Eventin allows you to easily export all the reports in a CSV file.
One of the most convenient Eventin features is certainly the multi-tier ticket pricing. Without the extra fees, you can set them up as, for example, Early Bird or VIP. Eventin can also easily integrate with WooCommerce, so you can offer your visitors special coupons, accept payments and even take partial deposits with multiple payment gateways.
2. The Events Calendar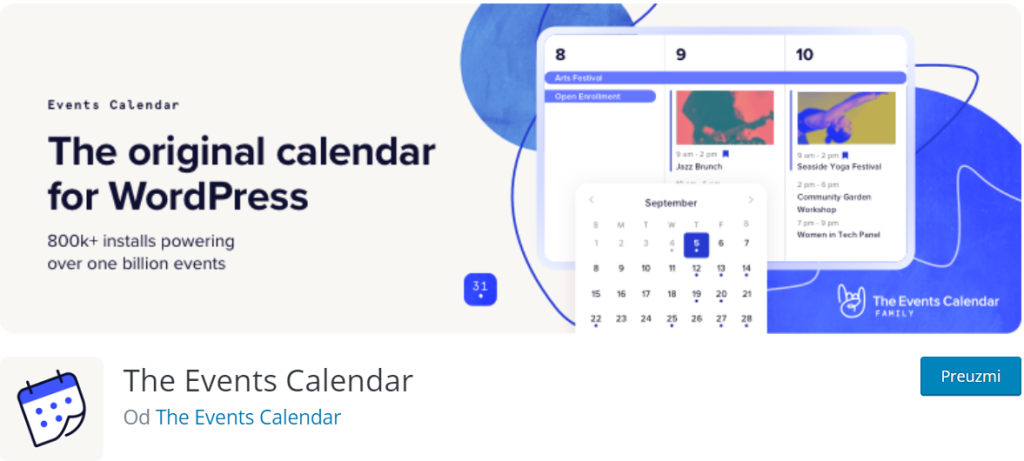 The beginner-friendly interface of The Events Calendar plugin allows you to customize the event information and even create a separate page for venues and organizers. One of the most useful features of the plugin is the filtering option, which allows users to search for the specific events they want to partake in.
The event calendar is completely customizable and can be displayed however you set it, either by day, week, or month.
To speed up the event creation, the plugin allows you to import data from other calendars in seconds. The plugin is compatible with Google Calendar and iCal so your visitors can subscribe and remain up-to-date with all the latest news.
3. WP Event Manager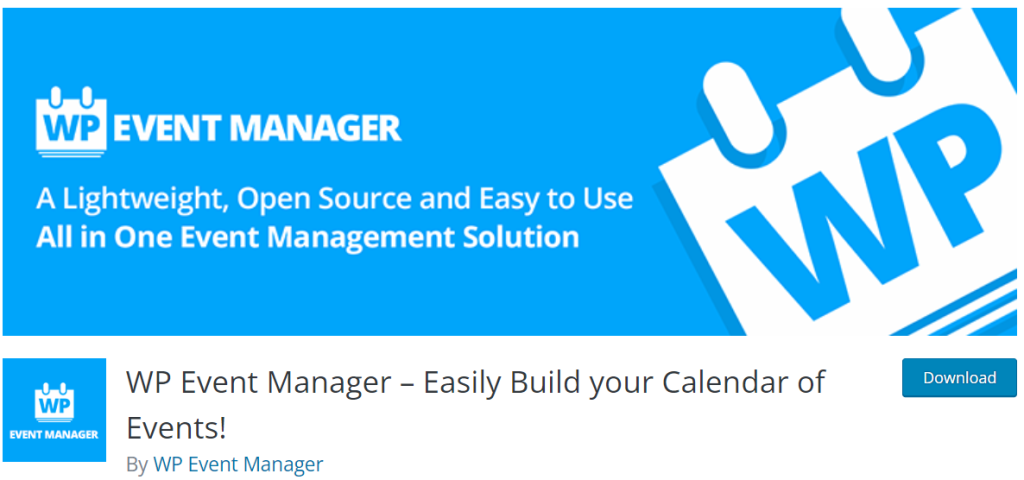 WP Event Manager is another user-friendly,  easy-to-use solution suitable for both experienced organizers and complete beginners. It's compatible with other plugins and almost every WordPress theme. So, there's no need to worry about purchasing additional add-ons.
Everything is customizable and can be personalized within the WordPress dashboard, which means your upcoming event will be set up in a matter of minutes. The plugin supports over 40 built-in translations, making sure the event is locally accessible.
Within the WP Event Manager, organizers can log in via their accounts and make changes. This includes deleting, editing, or canceling the event. The search bar and filtering feature make it easy for the users to find events according to their field of interest.
4. Tickera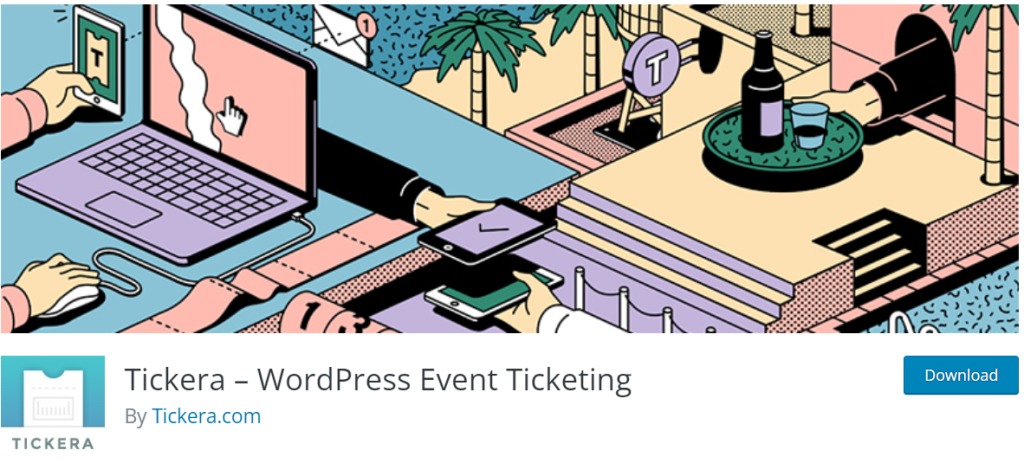 Tickera is another great WordPress event management plugin that offers ticketing options, payment solutions, and calendars. Apart from the previously mentioned plugin features, the main focus of this plugin is the distribution of tickets.
It can be used to sell a variety of ticketing options or discounts. But, also to check the tickets' credibility at the entrance since it supports barcode readers and QR codes. Tickera supports an abundance of payment getaways and can be linked to your WooCommerce store as well.
5. RSVP and Event Management Plugin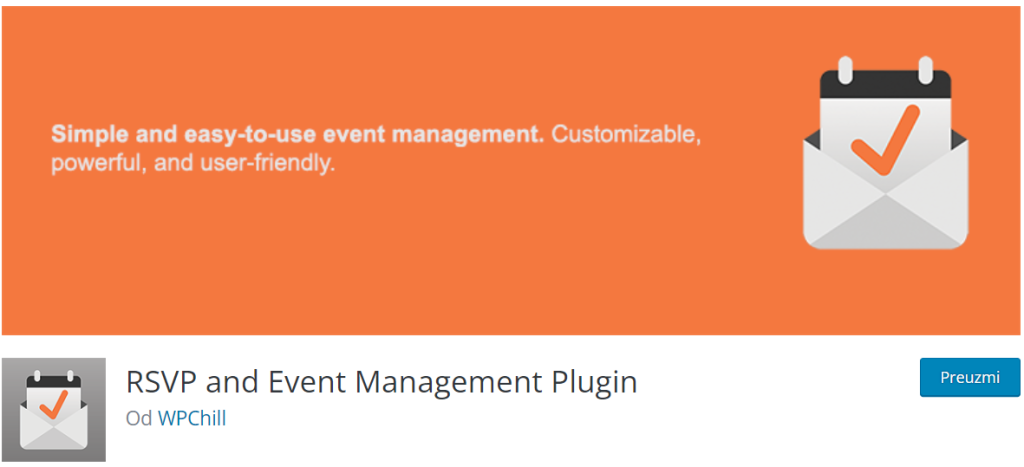 Focused primarily on managing the attendees of your event, RSVP and Event Management Plugin features include open registration and private attendee list, custom questions, email notifications, and more.
Highly customizable directly from the WordPress admin interface, the plugin is completely user-friendly. This makes it perfect for both WordPress and event management beginners.
Conclusion
Even though all of the plugins we listed offer convenient solutions, our top recommendation is Eventin. Apart from being completely customizable and user-friendly, its ticketing options allow you to create, promote, and manage unlimited, one-time, multiple, or recurring events.
There is no limit to the number of events you can manage simultaneously. Eventin keeps both you and your customers updated by setting schedules, speakers, and countdowns. With the set of top-tier features, event management has really never been easier.