Look at your screen, and you will see "visual content." When learning, browsing for fun, or researching data to take your business to the next level, the first thing you'll notice is the visual elements, and so will 90% of your users. That is how powerful visual engagement is. These are tools to help you with the visualization of every aspect of your site, blog, page, and business.
1. Tableau Public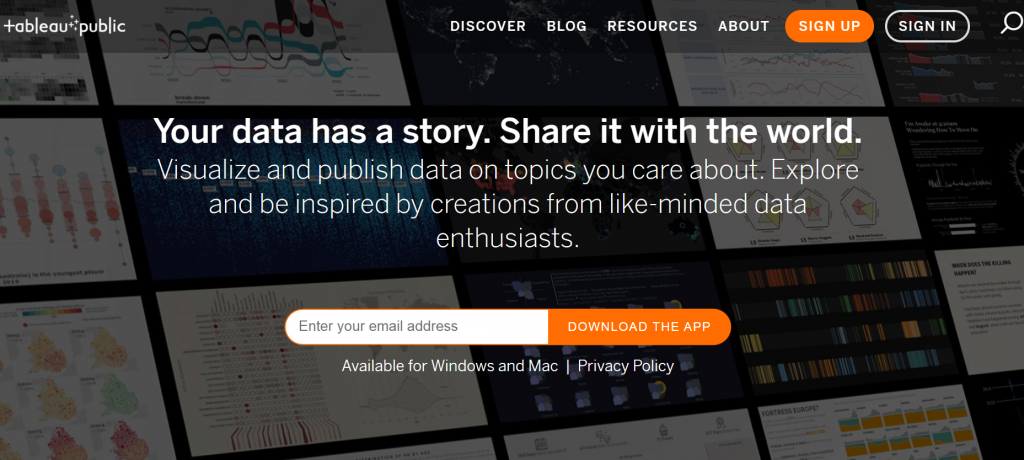 Business means data, but data can be boring. With Tableau, your data will be transformed into dazzling visualizations. This is a free public platform, and you don't need coding experience. You can create live dashboards, smashing graphs, and highly visual check maps in a couple of minutes.
Open the Tableau Public profile and share your infographic around the web. Use dashboard extensions like dynamic data parameters, Add-On Charts, Animated Bubbles, and more. Get Web authoring and create visualizations from your browser or connect to your existing data in Excel or text-based files.
This tool will connect you with a productive community filled with plenty of other designs, including your own. Once the job is done, the graphs are easy to share on social media, your blog, etc.
2. Canva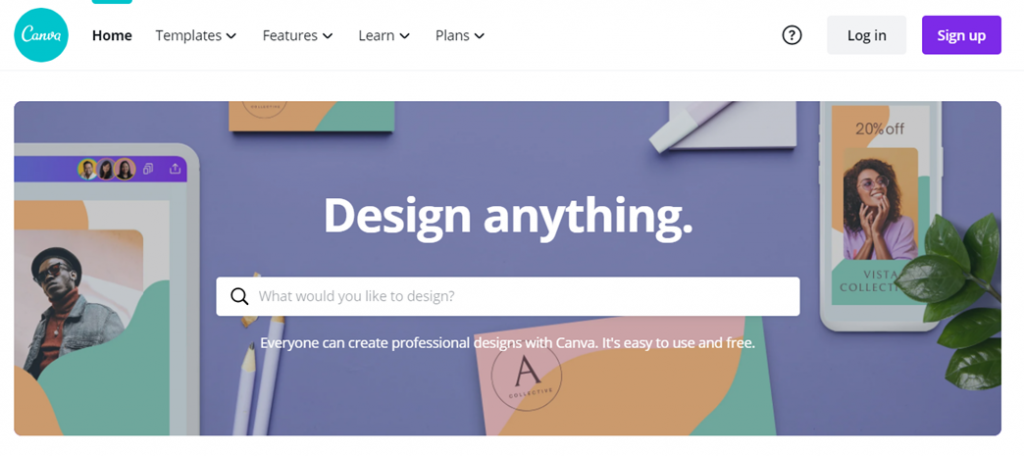 With Canva, you can design visuals like presentations, videos, Instagram and Facebook posts, YouTube thumbnails, and all of this using hundreds of polished ready-made templates. You can use Canva on Mac, Windows, Android, or iOS. Also, you can create content that can be printed like logos, flyers, or posters.
If you work in a team, use Canva Pro or invite people so you can get feedback, approvals, or even editing help. Then when you share your visuals made in Canva, you can be positive that it will boost your engagement.
Canva offers a Free plan for individuals or small groups, and there are Pro, Enterprise, Education of Nonprofits Plan (which is free for registered nonprofits). Templates exist for all visual categories: posters, videos, presentations, logos, sharable or printable design types.
3. Magisto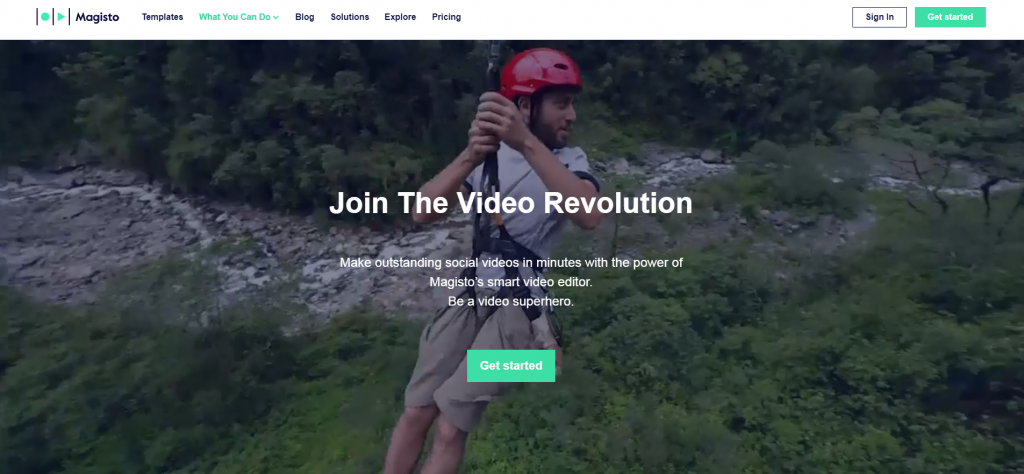 Magisto is an online video editor, and with this powerful tool, you can create fantastic social media videos. Shoot your footage, name the video, decide on the length, choose among offered filters and effects just to get started. Let Magista automatically edit your content and deliver a finished video ready to be flaunted when the basics are done.
Magisto is an AI-powered tool, and you will get end-to-end video editing. After editing your video with Magisto's player, you can host videos on your site or share them. The Insights feature will show you which one of your videos is doing well and if the users are watching the entire thing.
The pre-made templates cover every aspect of business or life; browse through them until you find the perfect one. There are four different pricing plans, and the higher tiers come with access to iStock.
4. Design Wizard

Whit this tool, you can "be a professional designer." It has plenty of features that allow you to play around with fonts, photos, logos, and custom colors, basically to resize your designs.
Design Wizard has a library with millions of images, illustrations, graphics, and more than a couple of hundred videos. All of this is at your disposal, and just waiting for that creative spark to kick in. All of your contents will be copyright protected since all of their images and videos are licensed.
It works like this: select a suitable template from the template library, and select the desired platform, social media, the web, or a poster. Then just use all of Design Wizard's features to create whatever you want.
Every template part can be edited, meaning you can change backgrounds, colors, add your logo, upload images, and let the Wizard finish the job. Download your design, and choose a download type: video in standard or high definition, images in print or web quality, and that's it.
Conclusion
So we cowered everything, from infographics to design. Know you have a slightly better grasp on the tools that can help boost engagement. Try out just one, or give them all a go. Or, if you want a quick solution, hire a branding agency in Qatar. The important thing is you're finally starting to take visual content seriously.