If you want to have a great WordPress website, you will need some tools to help you on your journey. Using the right tools can make your job easier. Nobody wants to spend a lifetime looking over every single thing, especially when there are tools that can do that for you.
People are always on the lookout for a plugin that can help them create a better site or simply aid them in managing it. But, with over 50,00 plugins available for WordPress is hard to make the right choice. That's why we decided to make a short list containing the best-reviewed WP plugins that we would recommend to anyone.
1. WP Reset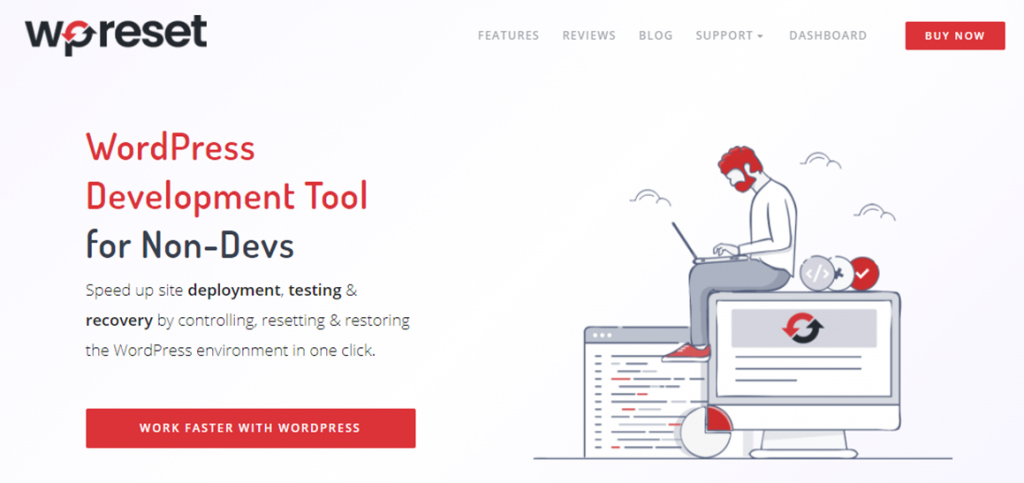 This is a must-have tool. With WP Reset, you can easily manage your site with one click. You can spectate your testing and deployment and speed up the deployment of your site.
Here's what a user had to say about it; "It's one of those tools that you simply don't realize you need until you see it in action, and then you wonder how the hell you actually lived without it." This review was written by Paul Clayton, who has over 15 years of experience in commercial design, and he has been teaching web design for a long time now.
Taking this into consideration, we can see that this site is representable and well-functioning.
This tool has some great features such as:
Restore anything with one click. We all need this; sometimes, we get clumsy and accidentally make a mistake, deleting everything we worked on. You can easily get back to your previous work with one click.
Create a collection of your favorite plugins and themes.
With the recovery tool, you can bypass the white screen.
With the various cleaning tools, you can remove any demo data.
Want everything gone? Use Nuclear Reset.
 You can easily hide the license info
Automatic Snapshots
Safely store everything on the cloud.
They have over 400,000 happy users, and you should become one. Plus, everyone loves discounts. Well, lucky for you, there is a 50% discount today. Go check it out.
2. WP 301 Redirects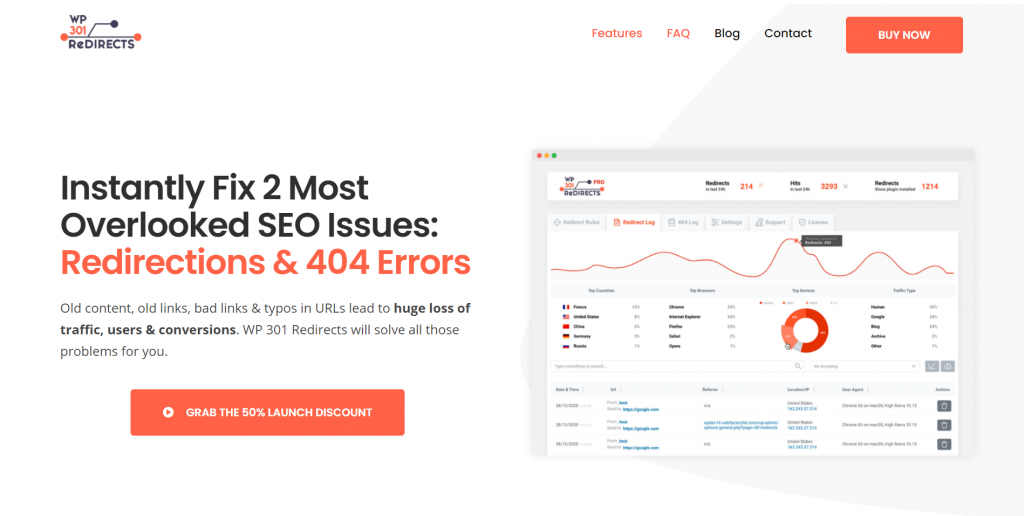 One of the many other must-have tools. If you are having trouble with the three most common SEO issues, this tool can help you manage them. Easily manage your 404 errors, redirections, and bad outgoing links. If you have old content, old or bad links, this can all cause a huge loss in traffic, making you lose users and knocking the conversions down.
This tool has only the features you need, no unnecessary things added. With this tool, you can instantly boost meaningful traffic. Change in the URL structure?  No worries, with WP 301 Redirects, you can easily handle any redirections.
Monitor every link on your site, and make sure no bad ones are damaging your traffic. Get built-in charts and get the necessary info you need. Plus, on top of all these amazing features, they are customer-friendly and provide amazing support. Join the community of over 100,00 satisfied customers.
3. Simple Author Box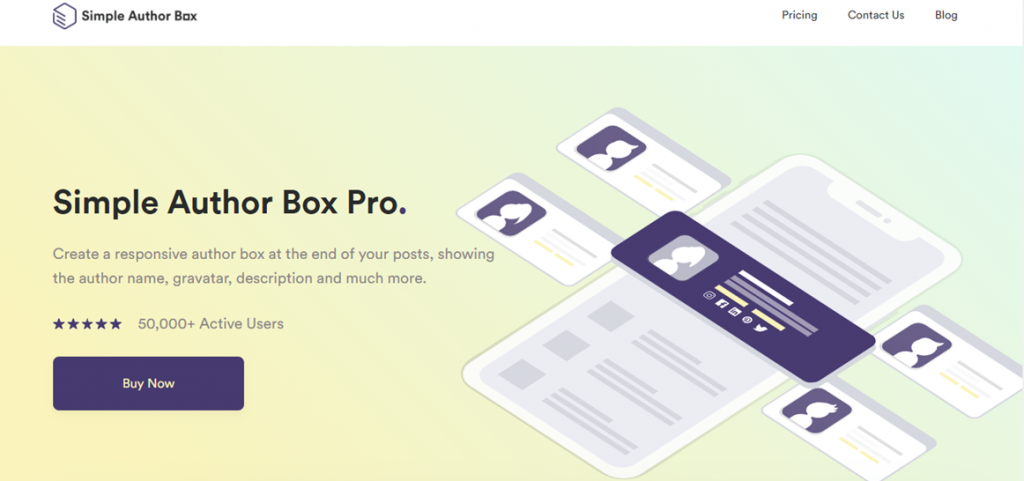 Author boxes are an important part of a post. By adding an author box, you are giving proper credit. With Simple Author Box, you can easily add an author box that is fully customizable so it can match your page preferences. You are given 50 options for customization.
Some great features that these plugin offers are adding guest authors without creating separate profiles and adding multiple authors to a single post. Plus, you can also easily link your social by adding any of the 45 available social media icons.
This plugin has a growing community of over 60,000 active users. They also offer friendly and fast help, making sure you'll have a great experience.
4. WP Sticky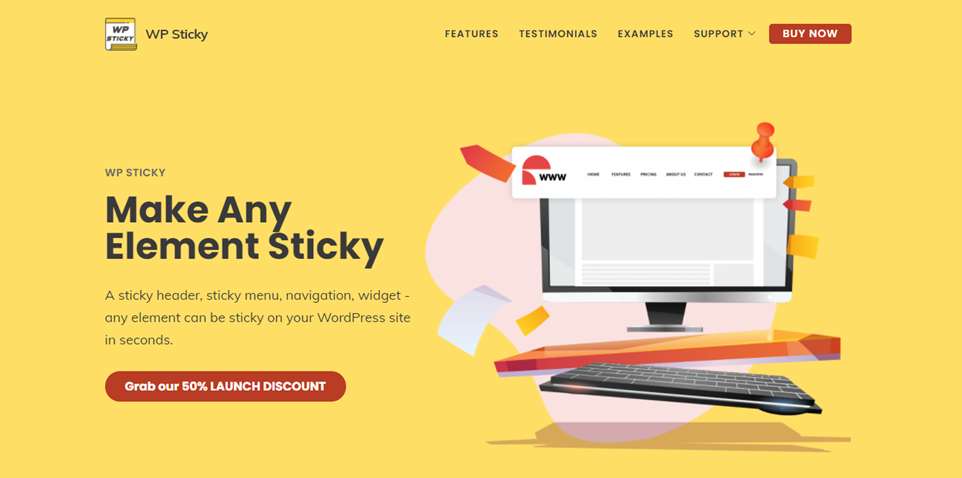 With this plugin, you can add a sticky element in just a few seconds. Literally, all it takes is one minute. It is that simple. Make your header sticky, menu, navigation, widget, or anything else. You don't have to write with any code; just pick the element of the screen using the visual picker.
It's also next to infinitely customizable, so no matter your aesthetic preference, this plugin can work for you. WP Sticky has over 100,000 happy users already, and if you're still unsure, just check out the many rave reviews this plugin received.
In addition to all of this, WP Sticky still has a special launch discount going on, so you can get it for as much as 50% off. Save your coin, and get a great tool, can't get much better than that.
5. WooCommerce Table Rate Shipping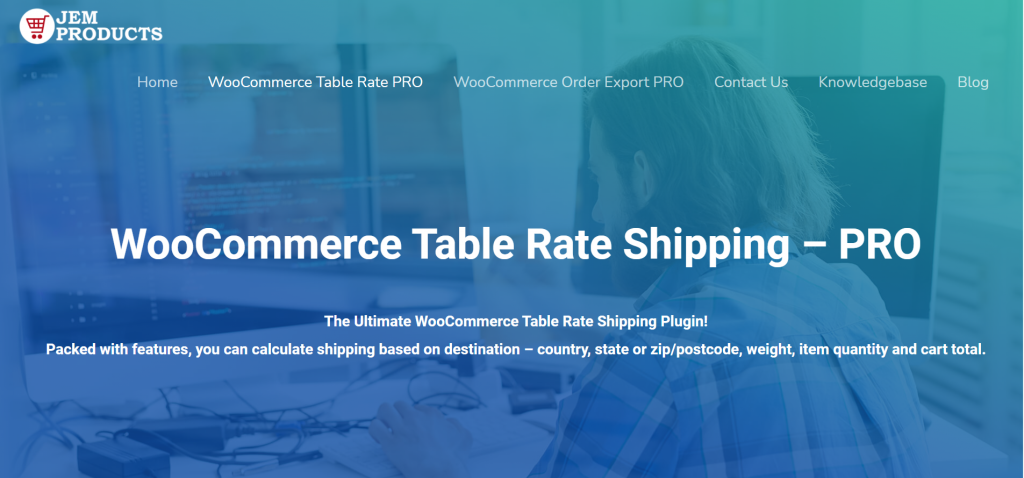 When selling a product, shipping is crucial. A customer is patiently waiting for their product from the moment they order it. If something goes wrong, you can automatically lose a returning customer. This not only negatively impacts sales but can also lead to bad reviews.
To prevent this, use WooCommerce Table Rate Shipping. With this plugin, you have the ability to create shipping rules based on weight, the number of items, and much more. They have many more features, so let's briefly go through them.
Most notable features: 
Create a shipping method plan to match your business, with unlimited shipping zones and rates.
You can include multiple methods.
You gain full control of the summation of the shipping amount. You choose between the highest, lowest, or summation of the shipping amount.
Set up the shipping by country, state, zip, or postal code.
By creating shipping rule plans, apply them only to logged-in users.
Create unique shipping method names
How much you weigh, that's how much you'll pay! Charge the shipping by weight.
You have an option to add a handling fee included in the calculated shipping fees.
Hide your shipping methods.
Change what your customers see. Change the shipping method label.
Edit your shipping methods in a spreadsheet, with the ability to import or export.
The price for this tool is $79 per site license. With this package, you get one site, one year of support and updates, and a 60-day money-back guarantee. Generally, whatever package you choose, you have the option to get your money back within 60 days.
6. WooCommerce Order Export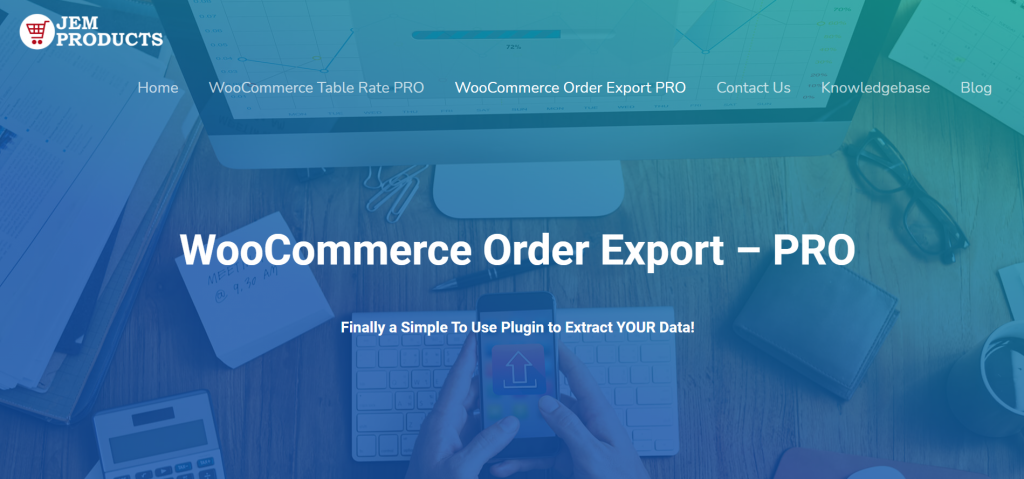 If you want to extract your data easily, this is the right plugin for you. WooCommerce Order Export has some representative features which may contribute to your business. We are going to be listing all of them to give you a firmer picture of what they have to offer.
Features:
Export everything with ease.
Export all of the data in a Comma-separated value format, so you can easily read it in Excel or Google Docs.
If you need specific data, you can filter it.
You have the ability to export all the data you want.
Every automated export is delivered to your email or through the File Transfer Protocol. This is a great feature for dropshipping.
Reorder the columns as you wish and need.
Setup multiple automatic exports. Be completely flexible with this feature.
Get insight only on the new orders.
Like with the previous plugin, they offer you a 60-day money-back guarantee. The basic package costs $49 per site, and by purchasing this tool, you're also getting access to premium support.
7. Yoast SEO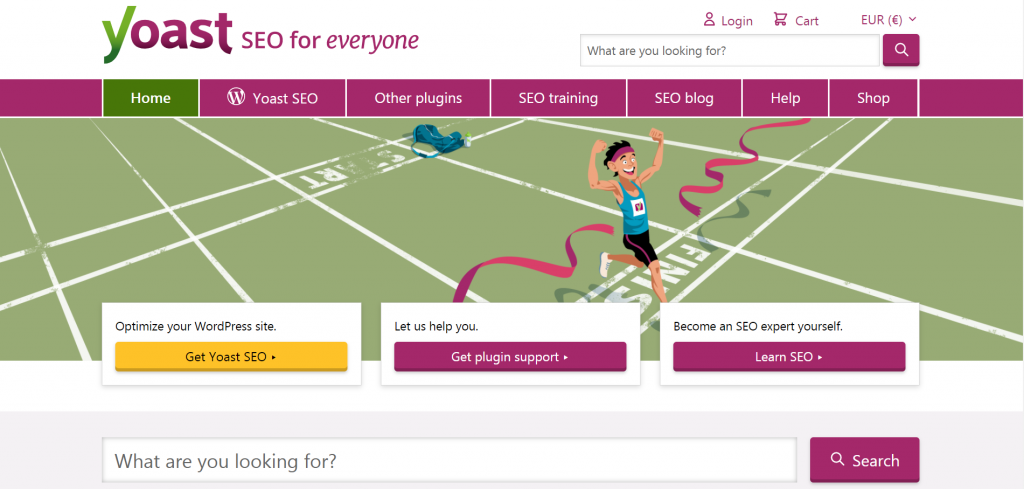 Yoast SEO is one of the most well-loved tools within the WordPress community. With this plugin, you can get more visitors from all forms of social media, Google, and many more. It's all about raising your SEO game to the highest standard and building your site in doing so.
You can optimize your content with the amazing tools they offer to be more SEO-friendly without manually researching. The free version is a bit basic but offers enough for beginners. As you grow, it's always recommended to upgrade to the premium so that your reach can become even greater.
8. Jetpack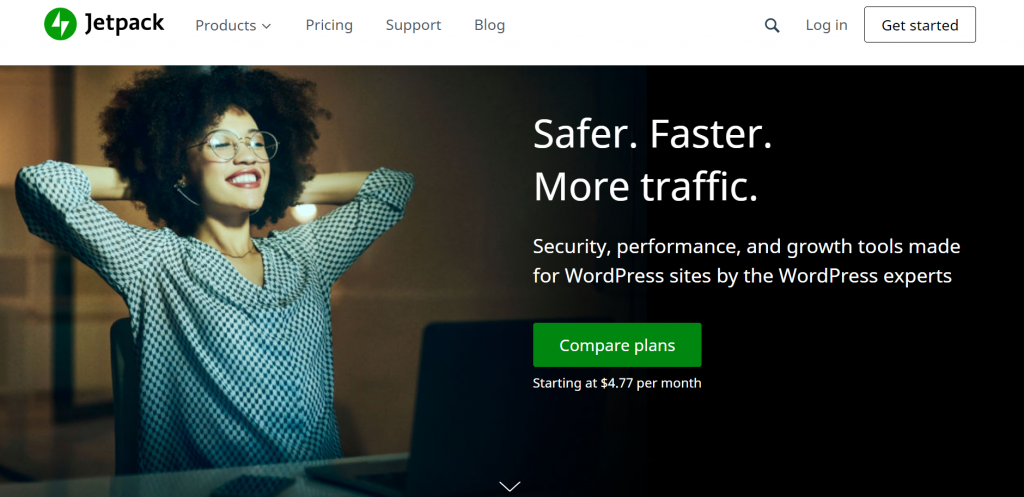 If you need help with just about anything and everything, then this is the right tool for you. Jetpack is one of the most popular tools out there that is also greatly loved amongst users. This plugin has it all, ranging from your WP security to performance and marketing, all the way to design tools; it has it all.
It was created to make WordPress sites safer, faster to use, and to grow traffic. Among other features, Jetpack also offers a free CDN that automatically optimizes your images. What does this mean? This means that your page is going to load faster, which drives more conversion.
This tool has an estimated number of 5+ million active installations. Their reviews are quite astonishing, with 1,026 five-star ratings. Check it out yourself.
9. WordFence Security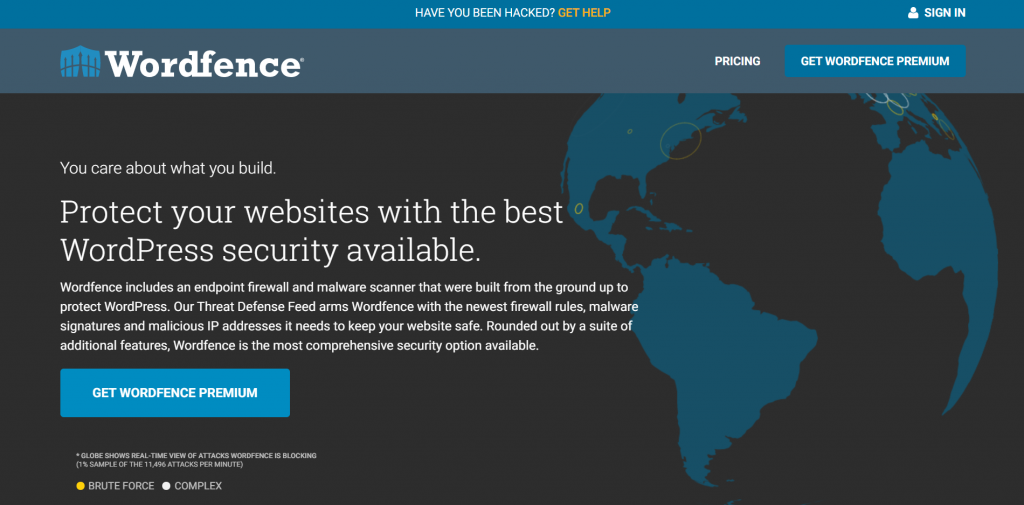 What would "a best of list" be without a security plugin? Incomplete. So, that's why we're introducing one of the most popular ones now. If you are that type of person who is in constant worry about their privacy, you need this plugin.
Wordfence's main purpose is to put a firewall on your site, keeping anything malicious away from it. But, even if something strange does occur, Wordfence will notify you immediately. So, if what you're after is decreasing any potential risk to your site, get the free version of Wordfence ASAP.
10. Elementor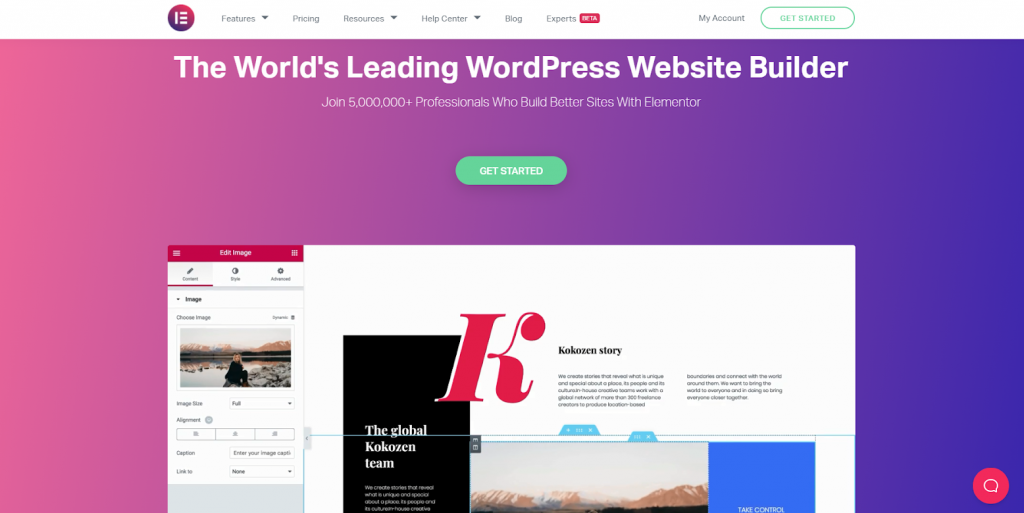 As we all know, aesthetics are important. When visitors load up your pages, it's not only the content, but the design also that captures their interest. So, why would you not perfect your design using this plugin? Elementor comes with a visual design interface, where you can easily craft your site from scratch or by using one of the ready-made templates at your disposal.
Even if you already have a design in place, improvement can always be made. Of course, there are other tools similar to Elementor that can do this for you, but Elementor is the most notable out of the bunch.
Conclusion
Managing your site can be a difficult task, but incorporating the proper tools into your routine can make it easier. Every tool we recommended today has great reviews and is widely loved. However, one did stand out from the crowd, and that's WP Reset. Even if you decide against every tool on this list, don't miss out on WP Reset; it really is that good.